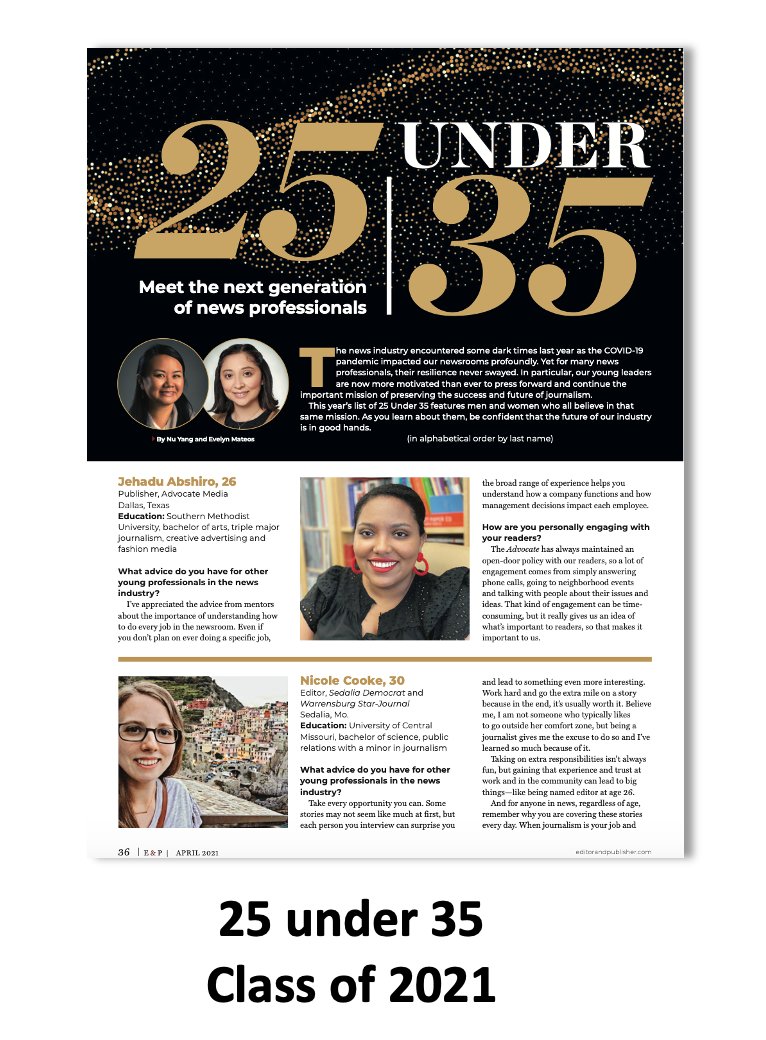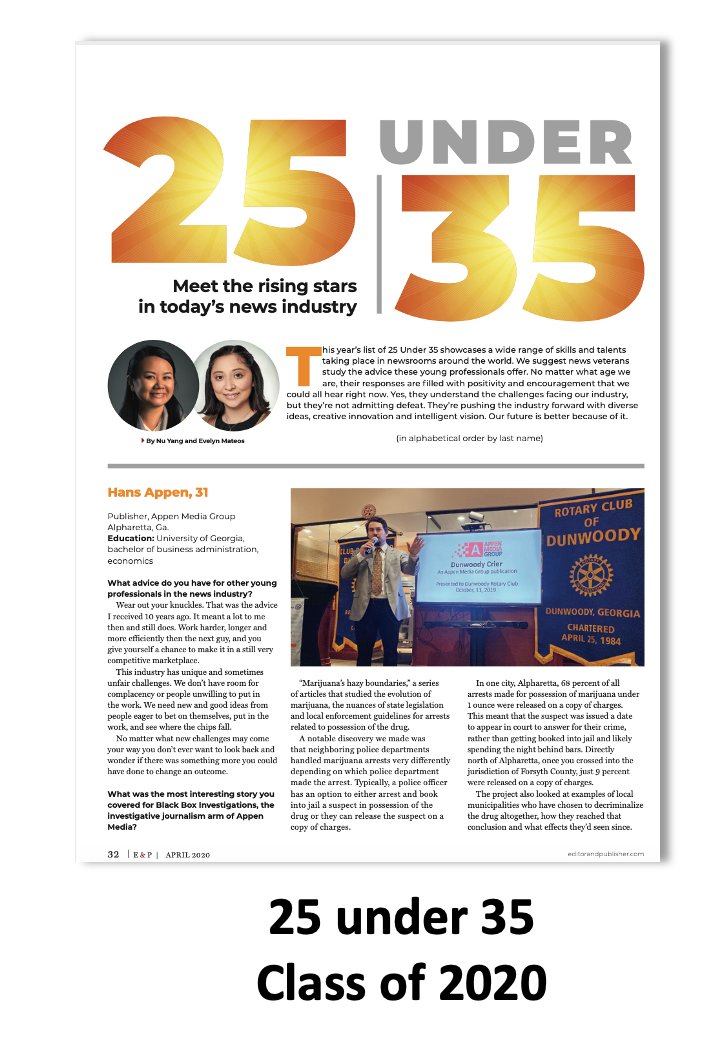 Each year, Editor & Publisher recognizes the next generation of news publishing leaders as we look for young, bright, and capable people who can tackle whatever the changing climate throws at them.
We are then  honored to  feature them in our February issue and on all of our multimedia publishing platforms.
We need your help in nominating those who you believe will be be continuing the fight, in the years to come, to help us continue our mission in providing quality content, to a robust audience in a profitable business model.