Likely, few readers will come to this page without some familiarity with The Baltimore Banner, the new nonprofit newsroom taking shape in the city where The Baltimore Sun long reigned as the paper of record. E&P's readers followed along last year when hotelier, former Maryland legislator and philanthropist Stewart Bainum Jr. attempted to save The Sun from the clutches of Alden Global Capital, which acquired the newspaper last summer.
The largest city in Maryland, Baltimore, has 585,708 residents, according to the 2020 Census. When you consider the densely populated surrounding counties, that number rises into the millions. The majority of city residents are Black/African American (62.4%), 30.5% are white, just 5.3% of the population is Hispanic/Latino and 2.6% Asian.
Baltimore is a city steeped in American history — in revolution — industrialization and de-industrialization. It has a blue-collar sensibility, a pulsing music, arts and culinary scene, a huge tourism economy and a passionate sports fan base. Unfortunately, it is also a city challenged by homelessness, poverty, gentrification, crime and corruption.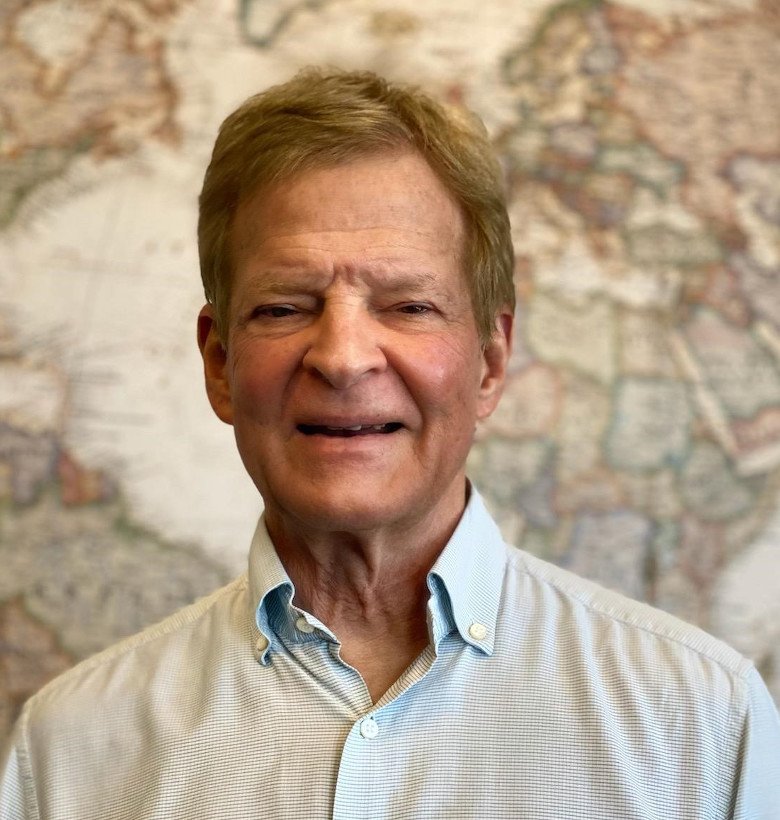 Immediately after Bainum's bid for The Sun failed, rumors circulated that he might have some tricks up his sleeve. Sure enough, in October 2021, he introduced The Baltimore Banner, published by the nonprofit Venetoulis Institute for Local Journalism, named in honor of the late Ted Venetoulis, a Baltimore County legislator, political strategist and Bainum's friend. Bainum pledged $50 million to start it up.
That same day, Los Angeles Times' managing editor, Kimi Yoshino, announced on Twitter that she was The Banner's new editor-in-chief.
The Baltimore Banner didn't begin in that moment of Bainum's disappointment over failing to wrest the Sun from the Tribune deal. In fact, the vision started forming three years before, The Banner's CEO Imtiaz Patel told E&P.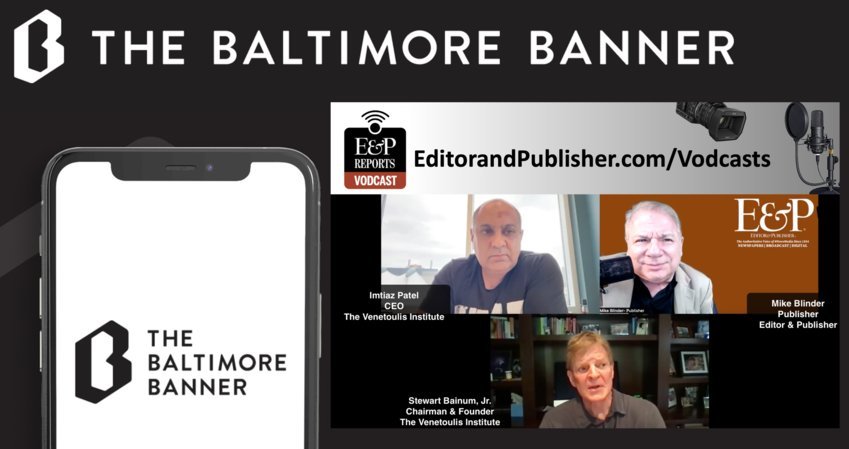 View/listen to the recent "E&P Reports" Vodcast with Stuart Bainum & Imtiaz Patel
Patel thinks of his career as having three stages. He began his career in banking, then ventured into consulting, during which he set out to turn around ailing businesses. The third stage of his career began when he went to work at The Wall Street Journal, his first foray into the business of news. He looked back over the course of his career and remarked how all of the businesses he touched along the way were facing similar challenges — digitization.
He was consulting for Gannett, helping the organization manage integration and new business-model adoption after the GateHouse merger when Stewart Bainum called.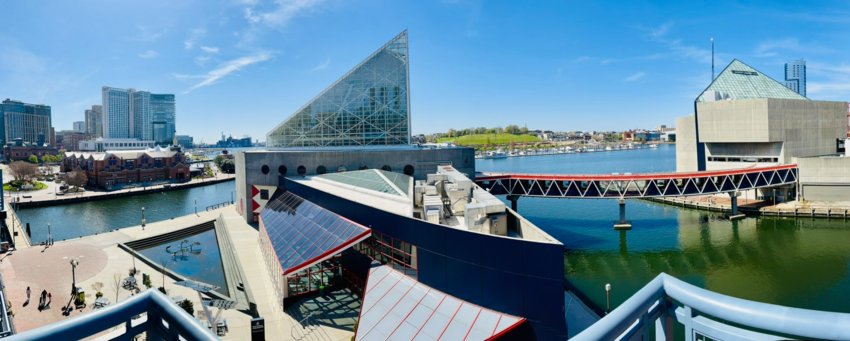 "We could be just a philanthropic model," Patel said. "However, we don't think we could raise enough money to have the size of newsroom we want. Of course, the size of the newsroom is not the end goal. It's a means to an end, which is to serve the community, and we feel like we can serve the community better and have more impact with a larger newsroom."
"We think [subscriptions] have to be one of the largest sources of revenue because, in a way, that's the acid test," Patel said. "If you don't have a product that people are willing to pay for, are you really doing good work? Do you have a product that's really worth anything? We're using that to keep us focused on delivering something the market wants and needs."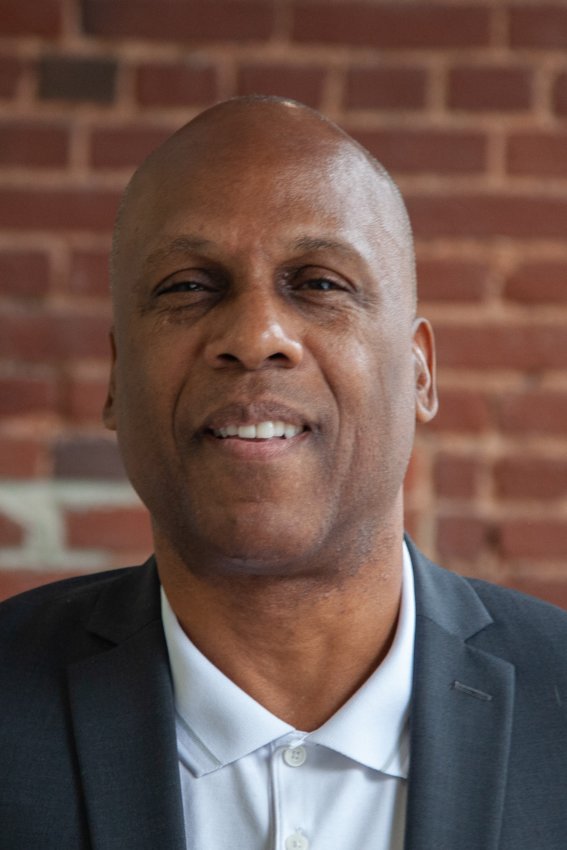 Director of Product Shameel Arafin was one of the executive team's earliest members. E&P spoke with him via video conference within days of The Banner's unveiling. Yoshino was still a month out from moving to Baltimore from Los Angeles. Arafin couldn't provide many details about the "product" then, but he's since been building a technical team and both The Banner's flagship website and a mobile app. Earl Cokley, who led tech strategy and operations at Scripps Network and TheStreet.com, came on as head of technology and was one of the first members of the executive team.
At deadline, the site and app remained in development. The website will come first this summer, followed by the mobile app about three months later, Patel told E&P. They have a launch-date goal, but Patel said he wasn't ready to reveal it yet. He did disclose that the pricing model for a Banner subscription will be comparable to The Sun.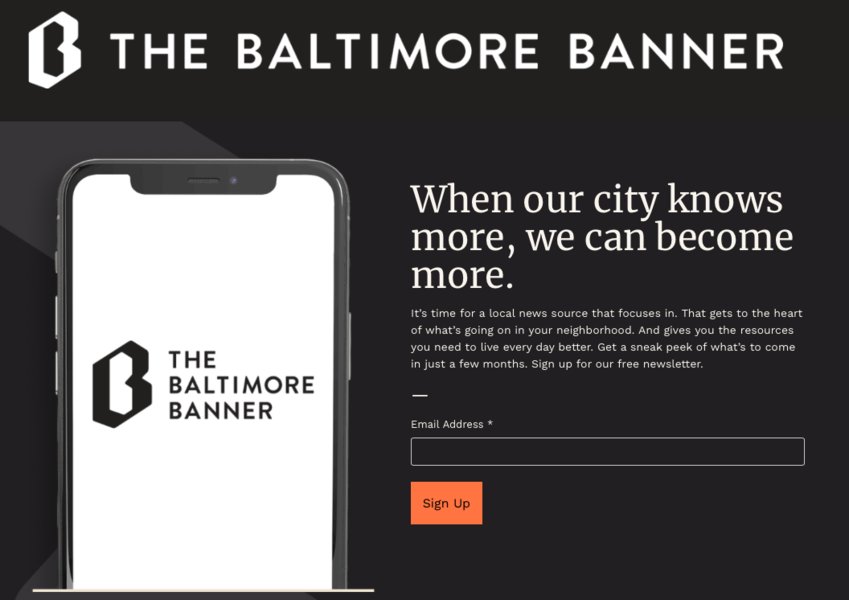 In the meantime, they've started a digital newsletter designed to get information flowing out to the public and potential subscriber email addresses flowing in.
"We're going to put customer experience first," Patel said. It's got to be really easy for someone to navigate the site and read the content. There are a lot of sites out there right now where you see so many pop-up ads and other ads that they detract from the customer experience. … We're going the other way."
Advertising on the site and in-app will be limited, and readers will never encounter a pesky pop-up.
"If someone wants to subscribe, it should be really easy. Let's not make them jump through hoops. … Also, if they want to cancel a subscription, let's make that really easy. No need to call a call center that will try to talk you out of it. I don't want to hold anyone hostage. That's like being in a bad relationship," Patel said. "If the person wants to leave, you should let them leave."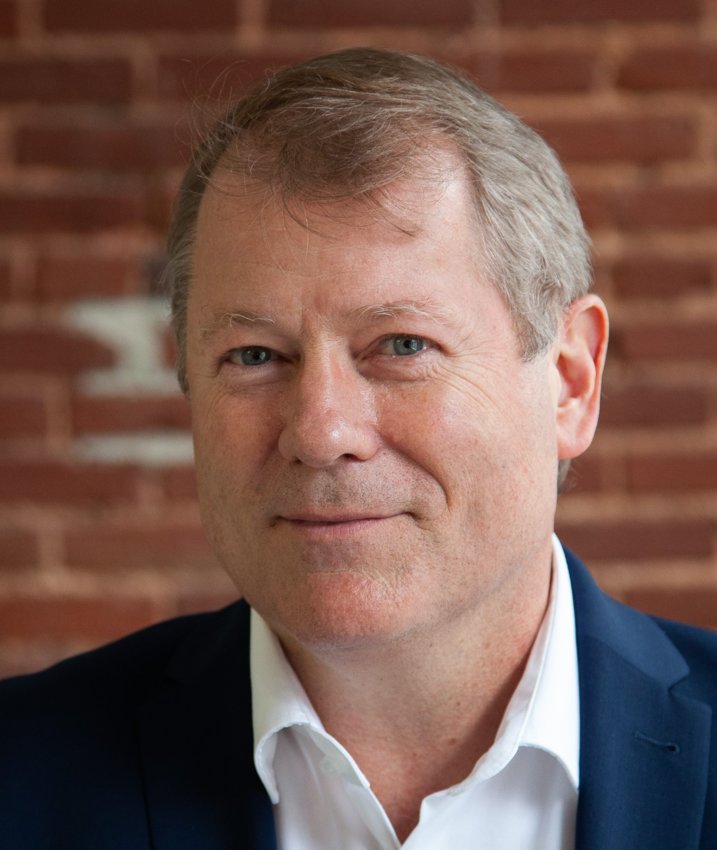 Klas Uden is The Baltimore Banner's chief marketing officer. His career in consumer marketing spans more than 25 years, including stints at The Wall Street Journal, Amazon and Hearst Magazines.
It was Imtiaz Patel who introduced Uden to Stewart Bainum when it seemed The Baltimore Sun was still in play. They'd begun to plan how to transform The Sun from being heavily dependent on print for cash flow to a digital-forward nonprofit. "That's what I was hoping to join, but when that didn't work out, Stewart decided he couldn't just stand by on the sideline, that things were going to go from bad to worse at The Sun," Uden recalled.
Uden was impressed by Bainum's sincerity and knew he was well funded. "He certainly convinced me that he was going to put together the right team and provide the right funding to give us a runway of several years, to see if we can come up with something that is more sustainable," he said. Patel and Uden met in a "windowless room" not long after to begin drafting the mission statement.
When E&P spoke with Uden this spring, his team of five was already in place and engaged in research, community engagement and planning lifecycle marketing campaigns. They're hard at work building brand awareness and forming strategic relationships with local businesses, arts and culture organizations and Baltimore's professional sports teams. They'll primarily measure their impact with subscriptions. "We want subscriptions to drive 50% or more of the revenues," he said.
Bill Warren is the chief philanthropy officer. He's devoted his career to philanthropy, including in his most recent position with Catholic University. Warren also worked for the National Geographic Society for 13 years, where he compelled donors — including the late Gerry Lenfest — to underwrite its journalism.
The Banner was on Warren's radar from the moment it was announced. When he read the October 26, 2021, Washington Post article about Bainum's plans, he asked someone in his network who knew Bainum, "What should I do to get on their radar?" Meanwhile, he already was. He called it "kismet" when The Banner's recruiter reached out.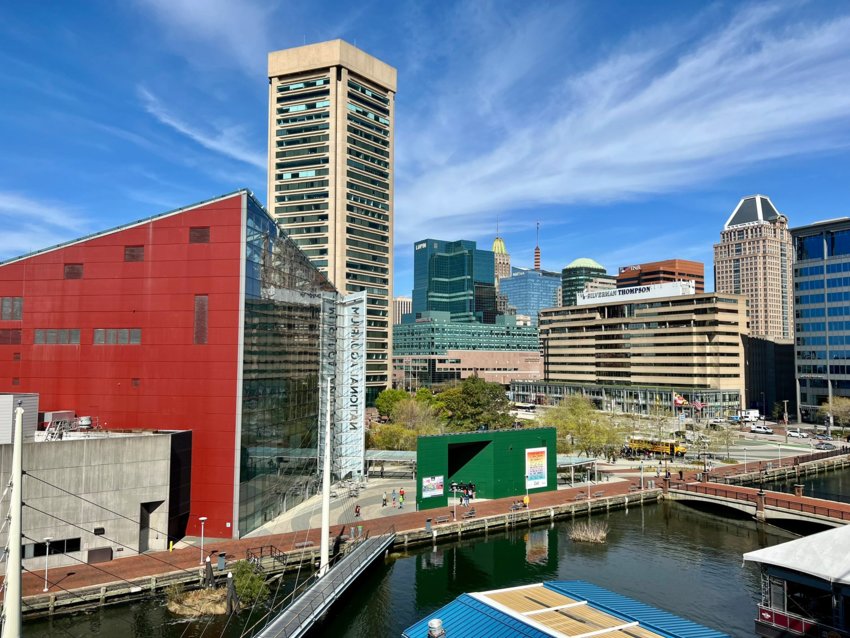 Warren knew Baltimore. He's a graduate of Johns Hopkins University. So he hit the ground running, spending his first few weeks familiarizing himself with known donors along the Baltimore-Washington corridor and looking closely at other nonprofit news models.
"We were at a conference last week — the International Symposium on Online Journalism — and we got to sit with Evan Smith from the Texas Tribune, which was a fascinating conversation. He's a force of nature and a leader who had great insights into the very beginnings of the Texas Tribune," Warren said. He's also spent some quality time with Ken Doctor at Lookout Santa Cruz and plans to meet with Lauren Gustus at The Salt Lake Tribune, which Warren said has the closest model to The Banner's.
"The five-year projection right now is that 15% of our total revenue will come from philanthropy, so if our budget is $30 million at that point, then that translates to a $5 million contribution from external philanthropic sources beyond Stewart," Warren said. "I believe that's attainable in that period. The messaging — the persuasive pitch — is critical to fundraising, and Warren remarked on the Banner's. "We're listening intently to what members of the community are actually saying they want from their news outlets, and we're translating that into coverage that creates actual, tangible, positive impacts for their lives."
The newsroom
"Sheer curiosity" led Kimi Yoshino to return a call from a recruiter working on the Banner's behalf. She hadn't been looking for a new job nor a new life thousands of miles away from Los Angeles, where she'd spent more than two decades at the Los Angeles Times. But she subsequently spoke with Stewart Bainum and Imtiaz Patel, and curiosity turned to resolve. She pondered, "Are these people I can work with? Are these people I can fight with? Are these people who are going to let me do my job without undue influence? And I felt confident that Stewart was doing this for the right reasons," she told E&P.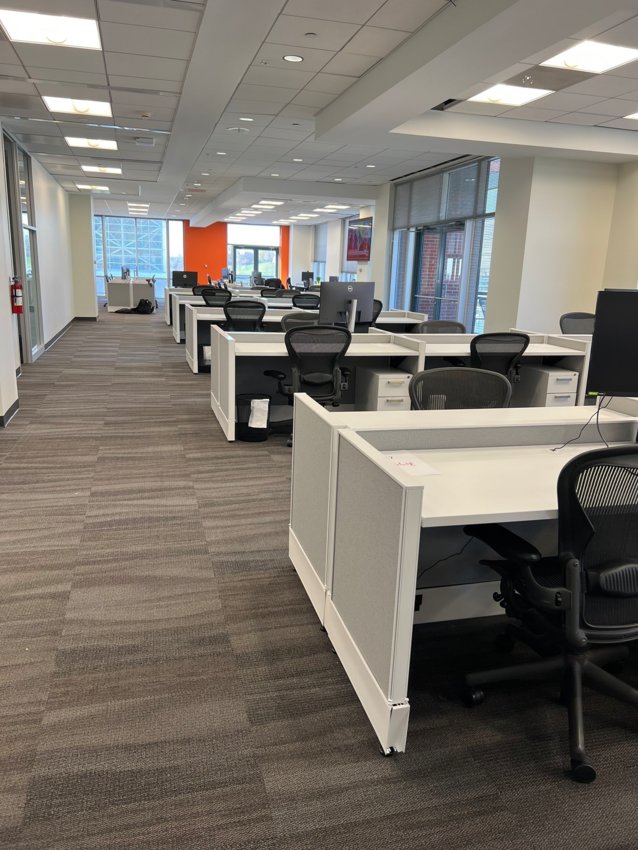 Yoshino now has the unique opportunity to build a newsroom dream team. After mere months in the new role, she'd already made some strategic hires, created a "Creatives in Residence" program, and had a newsroom that was nearing 20 journalists.
Yoshino said she'd like to see the new 15,000-square-foot office space filled with people and energy, as a thriving newsroom should be.
"Nothing really beats the in-person collaboration and camaraderie," Yoshino said.
The executive team made an early decision that The Banner needed to have a visible, physical presence in the city — that meant procuring office space and hiring employees who lived in the city or Baltimore County. Candidates from elsewhere have to commit to moving to Baltimore.
Asked what she looks for in editors and reporters, Yoshino said it's critical to be good writers and creative, flexible and adaptable. In addition, she's looking for diversity in voice, talent and experiences.
"I want us to take some risks in storytelling, and … if something doesn't work, we get to ditch and start over," she said. "I think about platforms and how we tell stories. Maybe a story isn't told with a traditional lead or in a traditional 800-word story. Maybe it's told in an Instagram story or on TikTok. Maybe it's told with a Q&A, maybe as a list, or maybe it's a podcast or the newsletter. We don't want to approach everything with the central thought that it's a written story." Several members of the newsroom have backgrounds in radio.
As a nonprofit, this newsroom will refrain from political endorsements. You won't find national or international news. "We're doubling down on local," Yoshino declared on Redditt. She also disclosed that the newsroom would be complemented by freelance writers and op-ed contributors and, by year two, an internship program.
The people
As the head of people, culture and diversity, Andre Jones will help Yoshino build the newsroom and fill other open positions in business management, tech, social media and audience. Jones' background is in digital marketing, notably for companies like Jellyfish and J.J. Haines & Company. He spent his formative years in New Orleans. "Part of the reason why this assignment intrigued me is simply because Baltimore reminds me so much of New Orleans," he said.
Jones is charged with building a team that can execute the Banner's mission: to strengthen, unite and inspire Baltimore.
The Banner is leveraging multiple channels to recruit talent, including job boards and job fairs, partnerships with several journalism associations and outreach to local universities. When E&P spoke with Jones, he had just a staff of two — himself and Recruiting Coordinator Shavonda Epps.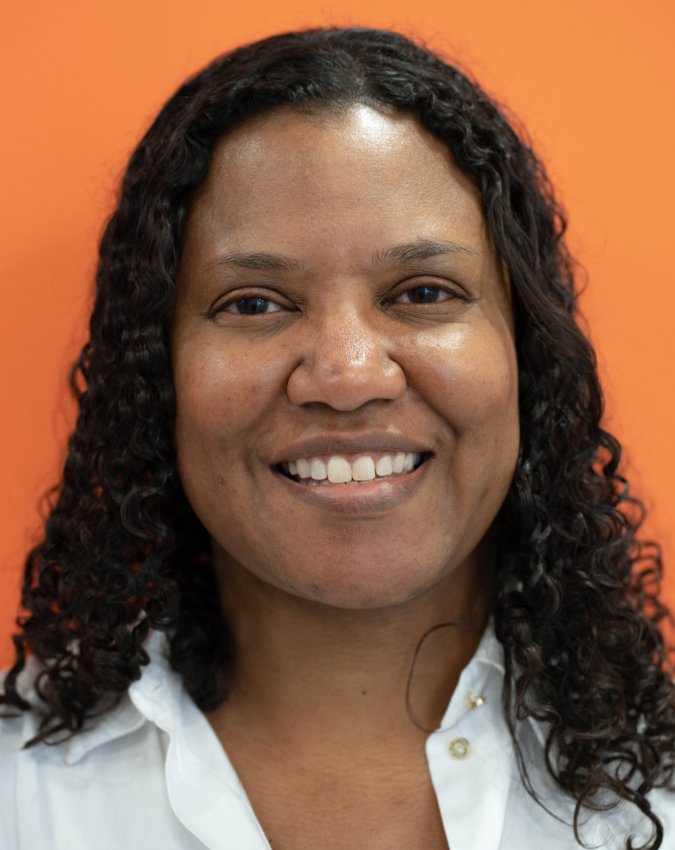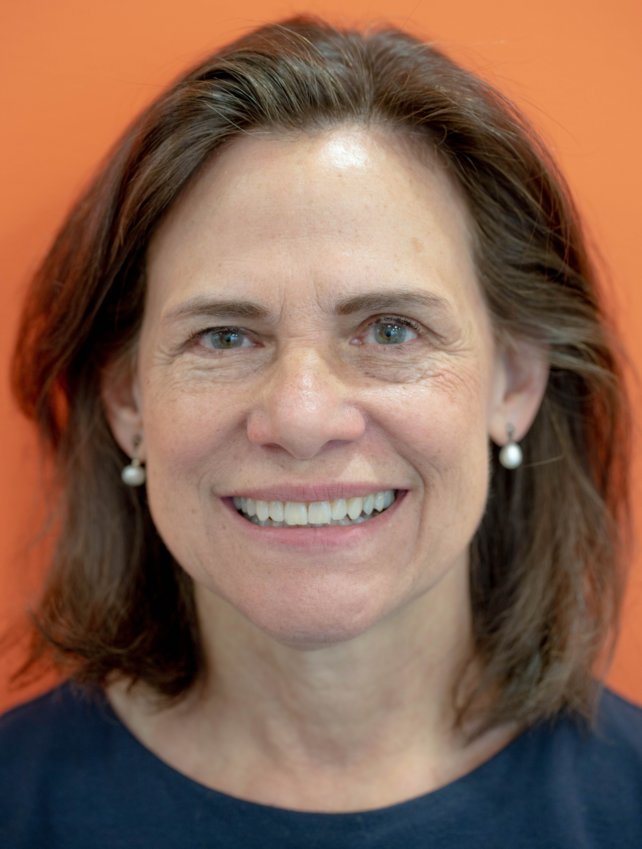 Award-winning journalist Andrea K. McDaniels — who comes to The Banner after more than 20 years at The Baltimore Sun, including as an editorial board member — is the managing editor. Former Sun reporter Tim Prudente is an enterprise reporter. Justin Fenton, who covered criminal justice for The Sun, will do investigative reporting. SHAN Wallace will document Baltimore as a visual journalist. Liz Bowie — also formerly of The Sun — will report on education, a critical issue and evergreen challenge for the city. And Leslie Gray Streeter has signed on as a columnist.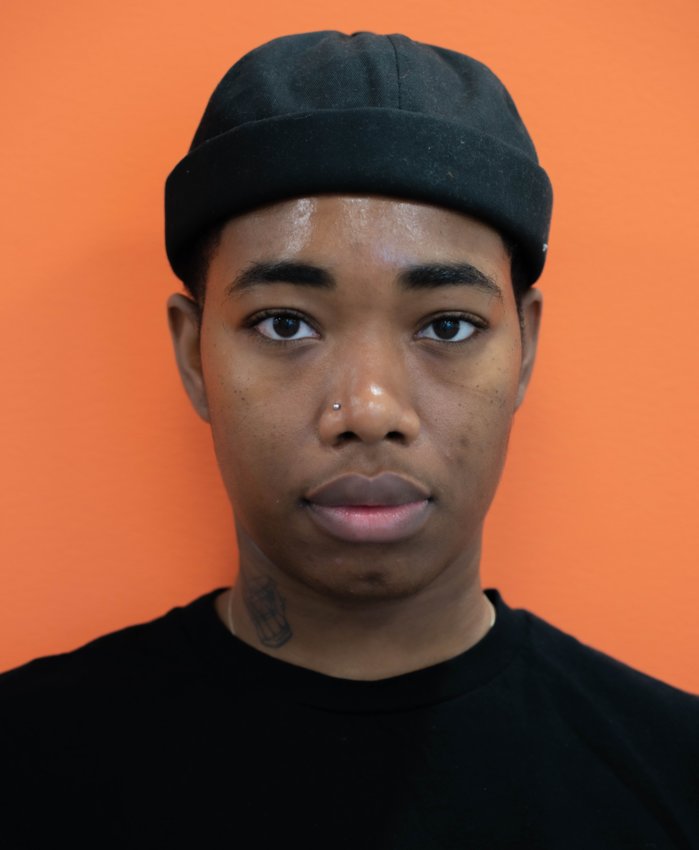 Lawrence Burney is the Banner's arts and culture editor. In the March 23, 2022, newsletter, he wrote about his return to Baltimore following years spent in New York City: "Local arts and culture journalism had become bleaker since I left Baltimore. The alt-weeklies had all crumbled, the big paper finally stopped pretending to care about what was happening in the creative scenes, and now artists couldn't even go out and have a healthy outlet because everything was shut down. When I started to hear rumbling about The Baltimore Banner, I was intrigued because it felt like a new opportunity for someone to take arts journalism by the horns."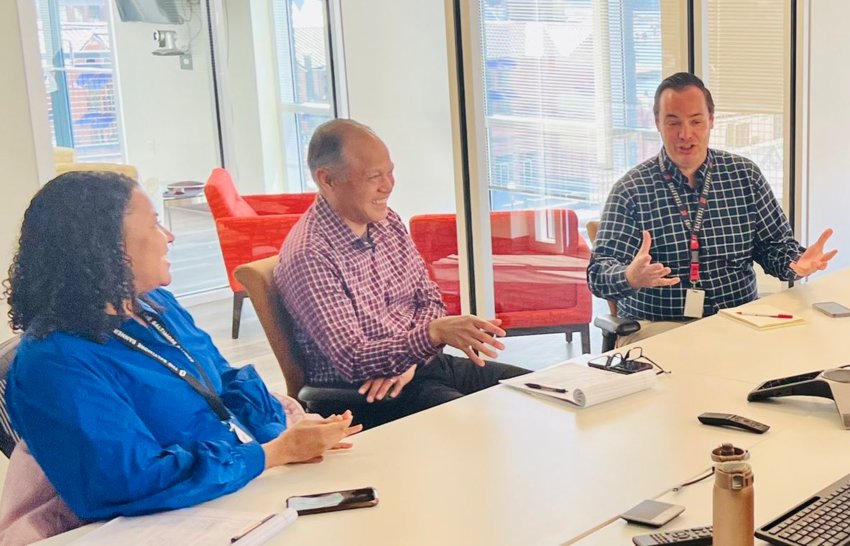 When E&P spoke with The Banner's new director of audience, T.J. Ortenzi, in April, he was looking ahead to his start date the following Monday. Still, he'd already begun to deeply think about how he'd approach the new position and build a team. Ortenzi is a long-time resident of Baltimore, but he's been commuting for years to The Washington Post, where he's held positions as a general assignment editor and senior subscriber engagement editor. He wasn't eager to leave The Post, but the pandemic and the long commute made him rethink how he wanted to spend his non-work hours with his family. Plus, the move to The Banner presented the opportunity to contribute to the city he calls home.
Ortenzi believes journalism is noble, and his team will provide the newsroom with insight into how their coverage is reaching its audience or resonating with subscribers and the public. This is invaluable information, he suggested — from the business perspective but also for the newsroom as it plans stories and establishes beats.
"The stories that are told are going to influence what the Baltimore community sees, thinks and believes is possible — in their city, in their state and in their lives," Andre Jones told E&P. "If that story can be told authentically, truthfully, unbiased and accurately reflect their voice, then it's a story that they'll want to read."
One of the Banner's core values is "listen to be heard," Jones explained. "That value is all about going out in the communities and listening to the joys, the pains, the opportunities, the ambitions and the wishes of the community."
The organization's culture
Hallie Miller is one of The Baltimore Banner's growing bullpen of journalists who formerly worked at The Baltimore Sun. She spoke with Imtiaz Patel long before The Banner even had a name — back in April 2021. It was Easter Sunday, and she was assigned to cover the story of what was happening to The Sun itself and the possibility that Bainum might work a deal to buy it. She got Patel's number from a colleague, gritted her teeth and rang him on the holiday. He was gracious and said he loved talking about their plans. After the "devastating" letdown when that deal didn't manifest, the conversation with Patel inspired Miller to take a professional chance on The Banner.
Miller said this newsroom is different in so many ways and especially appreciates its "Creatives in Residence" program and working with Carol Walker on community engagement. Baltimore is a city of neighborhoods, and Walker has been holding small-group listening sessions with leaders and members of these communities to understand better what they need from a news source. The newsroom takes this information to generate story ideas, Miller explained.
Taylor DeVille's first job in news was reporting on local government for a small paper in St. Mary's County. She went on to work for The Baltimore Sun, first as a community reporter and then covering Baltimore County government. She was working for The Sun when word came that Bainum might buy it and turn it into a nonprofit, and she felt every bit of the disappointment when that didn't happen. When she learned that two of her colleagues — Liz Bowie and Justin Fenton — were joining the Banner's newsroom, she recalled thinking it was "a huge deal."
It's a different kind of newsroom, she learned as she started the job. Reporters are included in "higher-level" planning meetings. They have open-door access to their editors, but they can also freely approach the CEO with questions and ideas.
"We have a Slack channel just called 'Ask Imtiaz.' I think that illustrates how close he is to the newsroom," DeVille said.
Asked about competing against her former newsroom, she said competition can be motivating and is typically better for the public. "I do believe that more watchdogs make for a healthier news ecosystem. It's a good thing," DeVille said.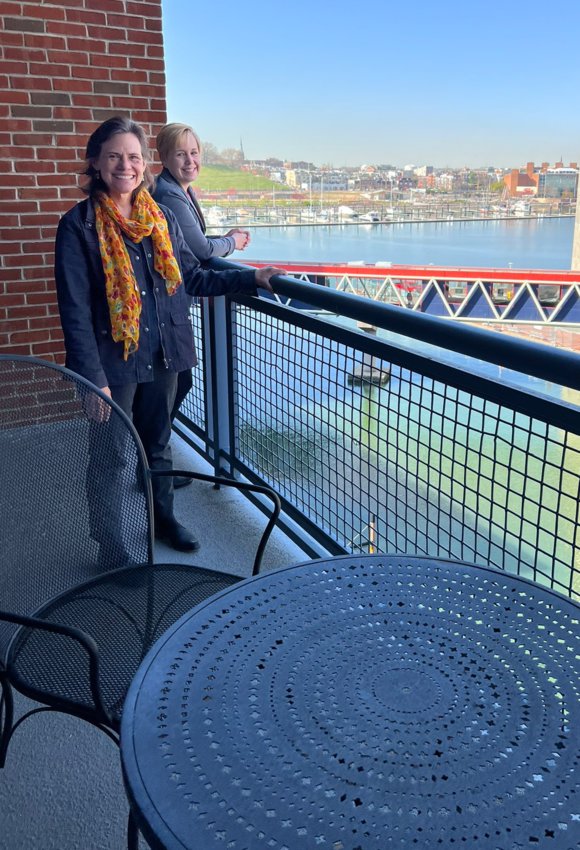 While journalist Pamela Wood was contemplating her uncertain future at the Baltimore Sun, she learned that Kimi Yoshino had been hired to head up The Banner newsroom and immediately applied. Today, she's The Banner's government and politics reporter.
"There's a risk-reward calculation you have to do," she explained. "The risk is that The Baltimore Sun will still be in business in five years, and I would probably still have a job. The Baltimore Banner — this may or may not work. I hope it does. To take that risk, I knew the reward for me would be so much greater because The Banner has such a refreshing focus on really trying to serve the community, listening to what our readers need, what they want and doing meaningful journalism — and not for the sake of super-rich people, like Heath Freeman and Randall Smith, who are lining their pockets. There's not that financial motivation, and it makes me sleep easier at night."
During her years working for Tribune Publishing, she became aware that so little of the profits were reinvested back into journalism. "It was just going into shareholders' pockets, and now with the sale to Alden, there's no view into the finances," Wood said. "Who even knows who the investors are?"
By contrast, she said, "We had a staff meeting where Imtiaz shared the top-line numbers of the budget with the full staff. We know how much they want to try to get from philanthropy, from subscribers and advertisers. That level of transparency is unprecedented."
When Wood interviewed with Andre Jones, it was an unfamiliar experience. "He asked me things like, 'What kind of traits would you like to see in your manager? What would be helpful to you from your manager if you had to resolve a conflict? What can we do to make you successful?' And when he asked that question, I was actually at a loss for words. I was dumbfounded. I've never been asked that in more than 20 years," she said.
Every employee gets $2,000 a year to do something to better themselves — whether taking a professional class or traveling to a conference, studying language, pottery, music or woodworking. The idea is that the healthier and more well-rounded the people, the healthier, the more well-rounded the organization.
The Baltimore Banner has bold ambitions — growing to a scale that will rival The Sun's newsroom, creating a pipeline of talent to its newsroom, and generating a steady stream of funding. Even before the website officially launched, discussions are unfolding about expanding coverage, geographic reach and launching new products.
Editor-in-Chief Yoshino penned a Baltimore Banner newsletter back in early March, bringing subscribers up to speed on their plans to meaningfully cover criminal and social justice, education, neighborhoods, City Hall, sports, arts and culture. The same day the newsletter went out, she hosted an "Ask Me Anything" session on Redditt. In the newsletter, Yoshino also disclosed plans for "a fairly rapid expansion beyond Baltimore City and County into neighboring counties."
CEO Imtiaz Patel is already thinking ahead to more newsletters and adding podcasting to the mix. He thinks about scale a lot and acknowledged that there are some very popular, small-staffed digital news sites operating in Baltimore already. But his goal is grander: to grow The Banner's newsroom to 70+ journalists, make it distinctive and sustainable, and, yes, go head-to-head competitively with The Baltimore Sun.
That's great news for the people of Baltimore.
Gretchen A. Peck is a contributing editor to Editor & Publisher. She's reported for E&P since 2010 and welcomes comments at gretchenapeck@gmail.com.