There's no shortage of leadership and can-do spirit in newspaper production departments and printing plants around the country. That's what the industry revealed to the International Newspaper Group (ING) and Editor & Publisher (E&P), co-sponsors of the Operations All-Stars Awards, which this year received four times the number of nominations compared to the previous year.
ING and E&P award a runner-up and a winner in three categories, including a National Operations All-Star Award and a Regional Operations All-Star.
They also added a new category this year — Pre-Production Operations All-Star. "There were so many entrants that were in that category, and we realized they are integral support and so critical to how production operations work that we wanted to recognize them, as well," ING's president Mark Hall said before announcing the recipients during the ING 2021 Virtual Leadership Summit.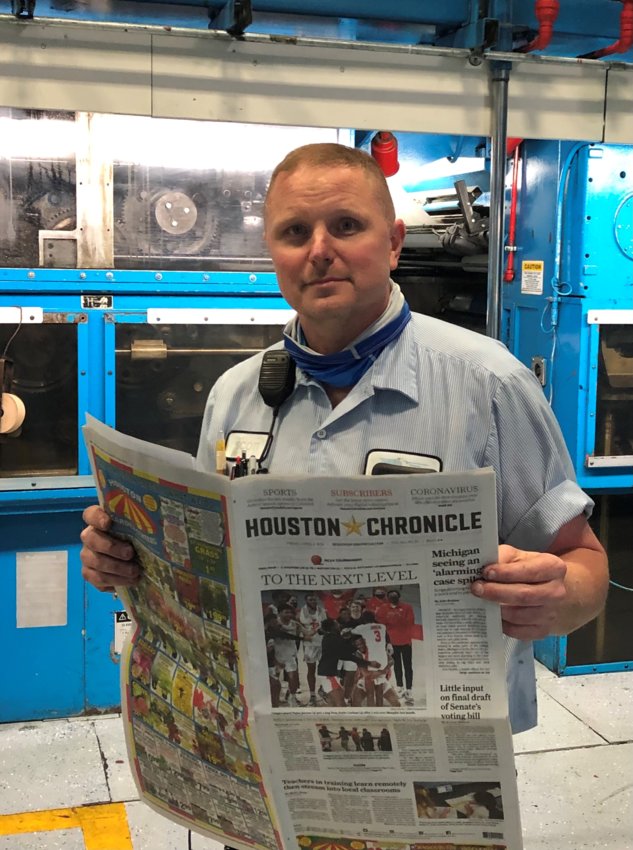 Scott Kattner, prepress manager at Hearst's Houston Chronicle, is the National Production All-Star for 2021. He was nominated by Greg Malcolm, vice president of operations. "COVID decimated Scott's department during January 2021. (With) up to 40% of his department out on leave, Scott successfully managed through 518 press runs during the crisis," Malcolm explained in his nomination.
Kattner and his colleagues faced a year of potentially disastrous challenges — the global pandemic, statewide power outages and regional flooding.
"You had 518 press runs in a crisis! … If you're dealing with one (crisis) a year, it's a challenge, but you dealt with three," ING's Hall said while presenting the award.
Kattner, who celebrated 25 years with the company in 2021, reflected on the past year: "It's something you've got to take pride in. You've got to accept whatever happens. You've got to work through it, regardless of what's going on around you."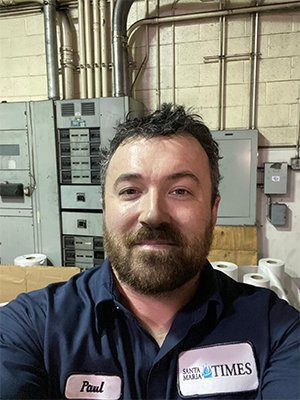 Paul Colaluca, operations director at Santa Maria California News Media — publisher of the Santa Maria Times — is the Regional Production All-Stars Award recipient, and Hall noted that his selection was "pretty much unanimous" by the committee. Colaluca was nominated by Terri Leifeste, vice president and group publisher, who joined him during the Zoom with ING's Hall and E&P Publisher Mike Blinder.
In her nomination, she explained, "Paul Colaluca assumed operations management duties at perhaps one of the most difficult times possible. He became operations director just days after it was announced that our company was purchased by new owners and just days before the first COVID-19 lockdown went into effect. Yet, despite the challenge and difficulties of that time, he immediately set to restructuring how the press room was run, to not only bring workflow efficiencies but also bring print quality to a new level."
Colacula was "blown away" by the honor, recounting how he's been in the industry for 20 years, enduring challenges like seeing newspapers he worked for sold and then shuttered. He took a professional cross-country route from his native New Jersey to California. "I come from a line of other press operators. My father was a press supervisor for the Bergen Record for years."
Not only did Colaluca help the company navigate the pandemic, but he also developed a plan to bring in more commercial work and revenue. "It's always, why not," he said of his attitude about change.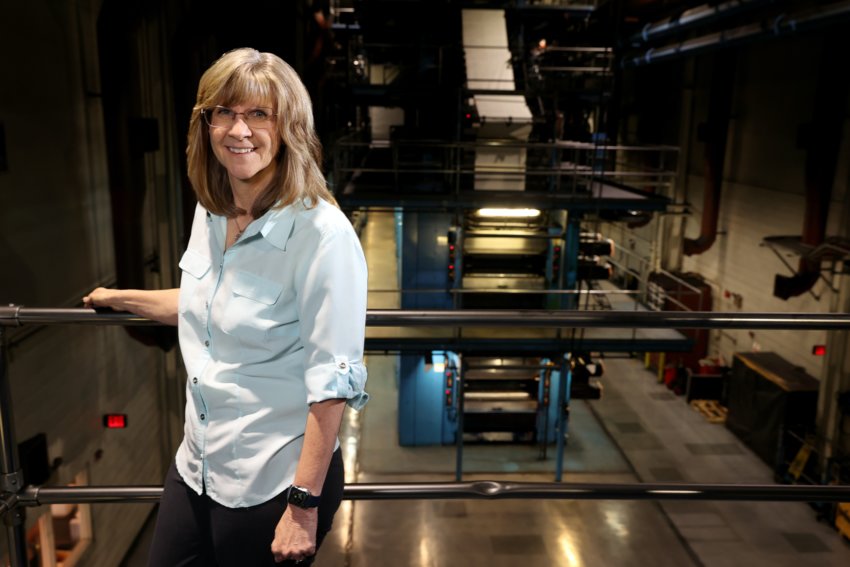 Julie Herron is the prepress manager at the Las Vegas Review-Journal, and the very first recipient of the Pre-Production All-Star Award. She was nominated by Janet Owen, the vice president of operations, who referred to Herron as "the glue that holds the operation together." Herron was joined by Owens, her colleagues and her husband — a pressman — when she received the award.
Asked about her approach to challenges and leadership, Herron credited the pre-production team. "I try to jump in with them so that I can understand exactly what they're doing and be able to help avoid problems before they happen. We're all working together … to figure out workarounds when you have to, or things don't go as planned or the way they normally do, and you have to adapt."
Deserving Runner-Ups Recognized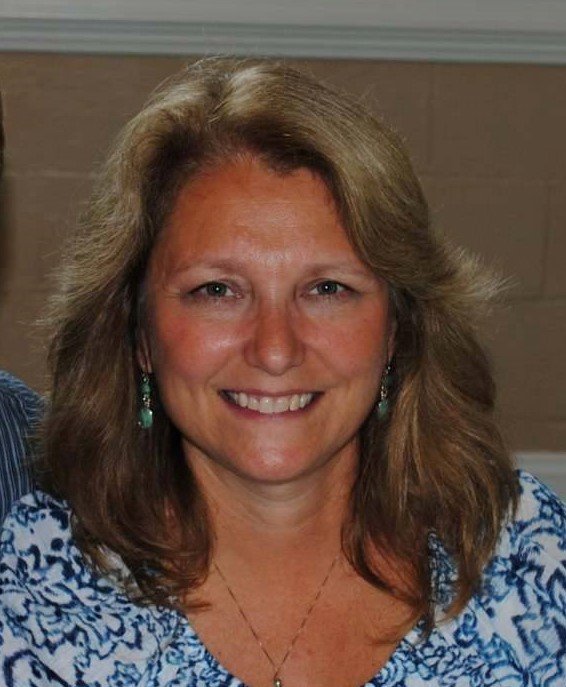 Kim Hammett, The Washington Post's manager of packaging and distribution, was the runner-up in the National category. Nominated by colleague Katherine Kohls, The Washington Post's director, client solutions, Hammett is regarded as an exemplary leader, motivating her team members and continually looking for better operational efficiencies and cost savings. "It meant a much stronger process, but really, it's her leadership that stood out," Hall said.
In the nomination, Kohls wrote, "What I appreciate most about Kim, and want to recognize, is her role as an empowering and encouraging leader. Kim does a fantastic job of building on the strengths of her team. She makes sure her team members understand challenges, encourages them to find and propose solutions, and then empowers them to get it done."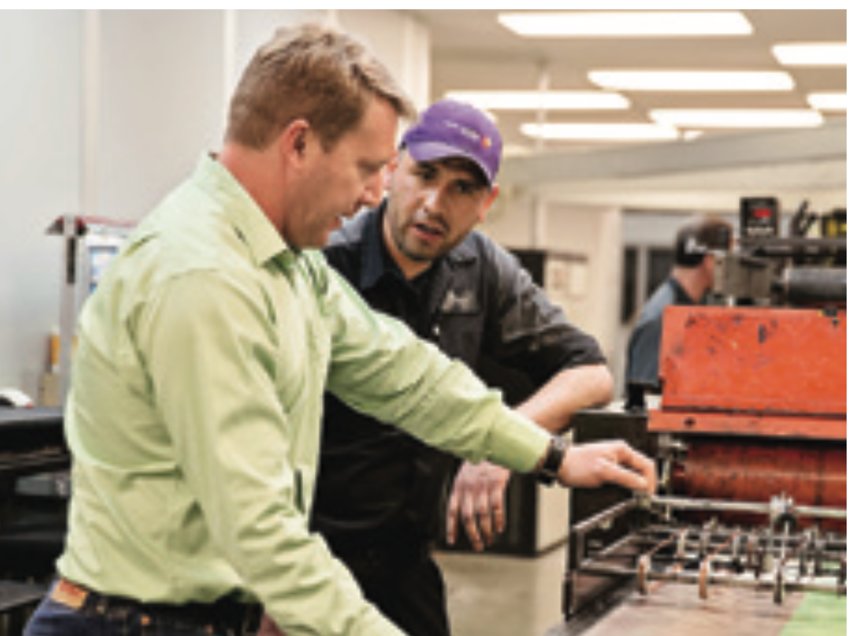 Tim Cramer, production director at the Santa Fe New Mexican, is the Regional All-Star Award runner-up. He was nominated by Henry Lopez, the digital enterprise director. "He has shown an incredible effort over the last year in producing a lot of work and bringing a lot of energy, to double the capacity of what they were doing in their operation," Hall said. Lopez's nomination cited Tim as "a tireless worker, (who) put his energy into doubling capacity in only a few short months. That's meant displaying a strategic competence in system design, capital acquisition and training."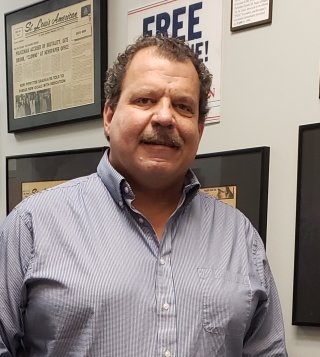 Kevin Jones, COO at the St. Louis American, is the Pre-Production All-Star runner-up. He was nominated by Robin Britt, the company's controller, who cited his unique approach to sustaining the company during the pandemic. "He generated over $350,000 in grants to prevent the reduction of staff and salaries," ING's Hall said.
Britt explained how profound his contribution has been in the nomination: "Because of Kevin's leadership, 2020 was one of our most profitable years. Employees were rewarded with year-end bonuses and an increase in salaries for 2021. The St. Louis American has survived the pandemic thus far as a stronger weekly newspaper that has not missed a publication since 1928. We salute Kevin Jones for 29 years of dedicated service."
"This is what All-Stars is about — being able to recognize the people who have done amazing tasks," ING's Hall concluded.
Gretchen A. Peck is an independent journalist who has reported on publishing and journalism for more than two decades. She began her reporting career covering municipal government at a suburban Philadelphia daily and served as an editor-in-chief/editorial director for a magazine publisher. She has written for Editor & Publisher since 2010 and is a contributing editor. She welcomes feedback and tips at gretchenapeck@gmail.com.