BlueLena, which supports independent news organizations with developing, implementing and managing subscription, membership and donation models, has announced a strategic partnership with Piano Software, a leading digital experience platform that supports subscription, conversion, analytics and personalization outcomes.
As a certified partner focused on North America and South America, BlueLena will support the implementation and deployment of Piano for small- to mid-size publishers, including the integration with the BlueLena customer experience automation platform.  This integration will support optimization of reader experiences through best practice approaches with user registration, onsite conversion, newsletter growth, audience segmentation and ongoing customer lifecycle management.
"BlueLena's mission is to deliver world-class technology affordably and at scale, and provide professionally managed services to drive engagement, conversion and monetization of audiences on behalf of community news organizations," said Daniel Williams, founder and CEO of BlueLena. "This partnership with Piano will allow us both to accelerate digital transformation for media companies and create stronger business models to support journalism through these efforts."
Piano's platform empowers publishers and brands to build their audiences, automate their business and create actionable insight that helps them drive subscriptions and donations, as well as segment and personalize and target content across audiences.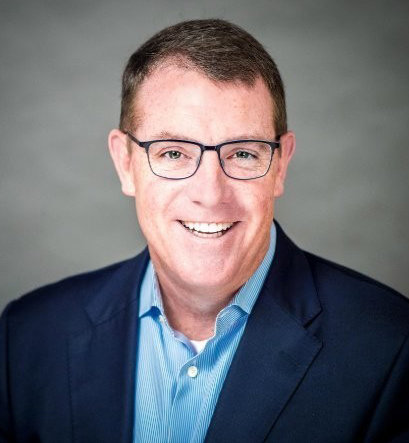 "We are excited to welcome BlueLena as a certified agency partner," added Mark Flaharty, chief revenue officer, Piano Software. "Through this relationship they can provide small- to mid-size publishers with strategic services and tactical support to drive traffic, conversions and growth through the full suite of tools available with Piano."
Piano helps organizations bring their data together to drive real-time targeting, personalized commerce and sophisticated reporting through a unified platform. The company has grown at an extraordinary pace since its inception, including by more than 240% in the last two years, landing annual recognition on the Inc. 5000 and Deloitte Technology Fast 500 lists for several consecutive years. Piano has continued to expand its global presence and product offering with the recent acquisitions of AT Internet and CeleraOne in 2021, and SocialFlow in 2022..
For more information on this partnership, contact solutions@bluelena.io
About BlueLena:

BlueLena was founded by an experienced team of publishers, journalists and media marketing executives to create a sustainable future for independent local media by deploying world class technology, and delivering the expertise and professional services to support subscription, membership and donation models for long-term success. BlueLena's 200+ member publishing consortium represents a diverse mix of non-profit and for profit newsrooms, pure digital and print plus digital publications, as well as established and new media brands. BlueLena is founder-funded and backed by investment from Automattic (owner of WordPress), Local Media Association and Old Town Media, a New York-based firm that has supported The Colorado Sun, Block Club Chicago, Chalkbeat and Medium, among other successful media-related projects.
About Piano:
Piano's Digital Experience Platform empowers organizations to understand and influence customer behavior. By unifying customer data, analyzing behavior metrics and creating personalized customer journeys, Piano helps brands launch campaigns and products faster, strengthen customer engagement and drive personalization at scale from a single platform. Headquartered in Amsterdam with offices across the Americas, Europe and Asia Pacific, Piano serves a global client base, including Air France, the BBC, CBS, IBM, Kirin Holdings, Jaguar Land Rover, Nielsen, The Wall Street Journal and more. Piano has been recognized as one of the fastest-growing, most innovative technology companies in the world by World Economic Forum, Inc., Deloitte, American City Business Journals and more. For more information, visit piano.io.