Today the Chicago Sun-Times, the city's oldest continuously published daily newspaper, introduced a community-funded digital membership program for Chicagoland residents to support its journalism through voluntary member donations.
In conjunction with the debut of the membership program, the Sun-Times has dropped its paywall. With the shift to a membership program, readers can support coverage and stories from the Sun-Times that are for and about their community, by becoming a member and making a donation at suntimes.com/member.
"We hope those who value local journalism here in Chicago, and believe in the potential role of local news to connect people and communities, will step forward to become a member of the Chicago Sun-Times," said Celeste LeCompte, Chicago Public Media's chief audience officer. "High quality local journalism shouldn't be available only to those who can afford it. Member support will ensure the Sun-Times is accessible for all, in all corners of Chicago and in the communities the Sun-Times journalists are here to serve."
The Sun-Times website is now freely available to all who register using an email address. Readers will be invited to become supporting members, if possible, and to make voluntary donations to support its journalism. The first 30,000 people to join the Sun-Times membership program will be recognized as Founding Members, regardless of the amount they give.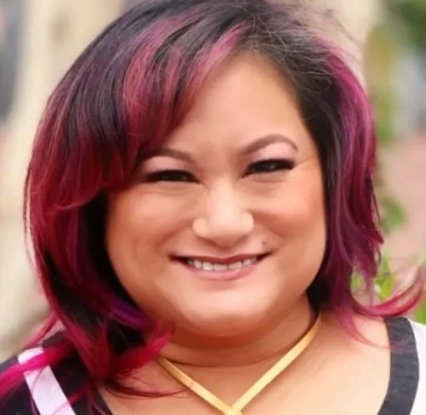 LeCompte said member support provides critical resources for investment and innovation in journalism. For example, under the leadership of new Executive Editor Jennifer Kho, the Sun-Times has already been laying the groundwork to expand and deepen coverage throughout Chicago's 77 communities and to develop new ways to connect and engage with residents across greater Chicagoland.
"We want Chicago area residents to feel the Sun-Times is theirs, and something they want to participate in and contribute to — that they are proud to be part of," said Kho. "Membership will give us another tool to deeply engage our community because it will connect our revenue model more closely to how well we serve our community, holding us accountable to our readers."
Now as the Sun-Times shifts to its community-supported membership program, it is planning to expand its coverage of topics based on what readers have said are important to them. The Sun-Times is also launching a series of community listening sessions in order to hear from more community members around the Chicago area, starting with a session on crime and public safety today.
The Sun-Times also recently assigned a new transportation beat reporter; launched the "Pulse of the Heartland" series to center the issues that matter most to voters this election season; and is re-imagining La Voz Chicago, having published the first bilingual La Voz print edition in September. Kho also noted the Sun-Times is diversifying and expanding community voices with more letters to the editor and "Other Views" and a question of the day on social media channels.
"The Chicago Sun-Times is focused on growing, strengthening and, importantly, sustaining local journalism in Chicago," said Nykia Wright, CEO of the Chicago Sun-Times. "We will count on community support, as well as support from philanthropy, advertisers and sponsors, and our print subscribers, to help us sustain our operations at the Sun-Times so we can continue our commitment to this incredible city for many years to come."
The introduction of the digital membership program marks a significant milestone for the Chicago Sun-Times since it was acquired by Chicago Public Media in January 2022, creating one of the largest nonprofit news organizations in the country. Just this past September, it received tax-exempt status as a 501(c)(3) nonprofit organization.
"Local news is essential for strong communities and a healthy democracy. We see this membership program as an opportunity for the community to help fund journalism that connects us to our community and shines a light to hold those in power to account. We're grateful for the public's support of our journalists whose important work continues to serve the public good," said Matt Moog, CEO of Chicago Public Media.
More about Chicago Sun-Times membership and benefits:
Those who contribute at least $5 per month or $60 per year will receive member benefits, and all existing digital subscribers will receive a Founding Membership.
As a thank you for joining the Sun-Times, members will receive member benefits including full access to suntimes.com; access to the daily ePaper, digital version of the daily newspaper; early member access to special events and members-only discounts; access to premium editions; a digital MemberCard to access discounts from companies and services across the city; and thank you gifts for becoming a member.
Readers will continue to need to subscribe for home delivery of the newspaper, or buy single copies of the Sun-Times in stores. Print subscribers who make additional donations to support the Sun-Times will also become members. Become a member of the Chicago Sun-Times at suntimes.com/member and join the conversation on social media #CSTforall.
About the Chicago Sun-Times:
Winner of eight Pulitzer Prizes, the Chicago Sun-Times is Chicago's oldest continuously published daily newspaper in the city. It features hard-hitting investigative reporting, in-depth political coverage, timely behind-the-scenes sports analysis, and insightful entertainment and cultural coverage.