Covering Ian. The stories behind the stories
Eric Garwood is the managing editor for the Longboat Observer and Sarasota Observer in Florida. The Longboat Observer is the paper of record in Longboat Key, a coastal and barrier-island community of approximately 7,500 residents. The Sarasota Observer informs a city of 55,000 residents plus readers beyond the city limits.
The titles are published weekly in print but deliver daily news online. The staff is small; there's a full-time news reporter, a features reporter, a sports reporter, an arts and entertainment reporter, a digital engagement editor and another who covers nonprofit events and philanthropy as a beat. Garwood said they also have an open position at the moment.
Other designers' work. Pushing boundaries. I love seeing work that you just know will never "fly." Most anything printed. I love paper and magazines. I am a big collector of old and new.
"We are a newsroom that always has a 'Plan B' for everything. Even when we were planning ahead for last week's print paper, we literally penciled in a dummy story that read, 'Storm Outlook.'" As the storm neared, that story and subsequent ones solidified. Their first focus was on storm preparation.
Garwood recalled knowing that the hurricane would be a major local event when local officials set up sandbag distribution places. "That's the signal," he said. "That was one of the first things we did — send people out there, where we knew we would find concerned people who were doing whatever they could to prepare."
Garwood noted that none of the journalists had covered hurricanes before.
Evacuation orders came in phases — first, the barrier islands; then, areas on the water or communities with vulnerable populations and mobile homes.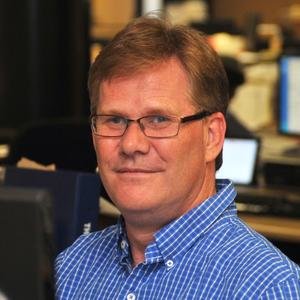 One of the reporters was positioned at the Emergency Operations Center (EOC), which the county officials had opened up for media access. "She spent a couple of nights there, gathering meat-and-potatoes kind of data, like numbers on power failures and evacuations." The insight she gathered there also informed their other coverage and determined where the rest of the team went.
Where they could travel was limited. "Our barrier islands are usually linked to the mainland by a single bridge," he explained. "Those are some of the first things to get shut down, so we can't just zip out there and check it out. We were sort of at the mercy of what she was able to feed us from the Emergency Operations Center."
As best as he could, Garwood directed the team from his home, where he lost power for two hours and suffered from a spotty internet connection during and after the storm.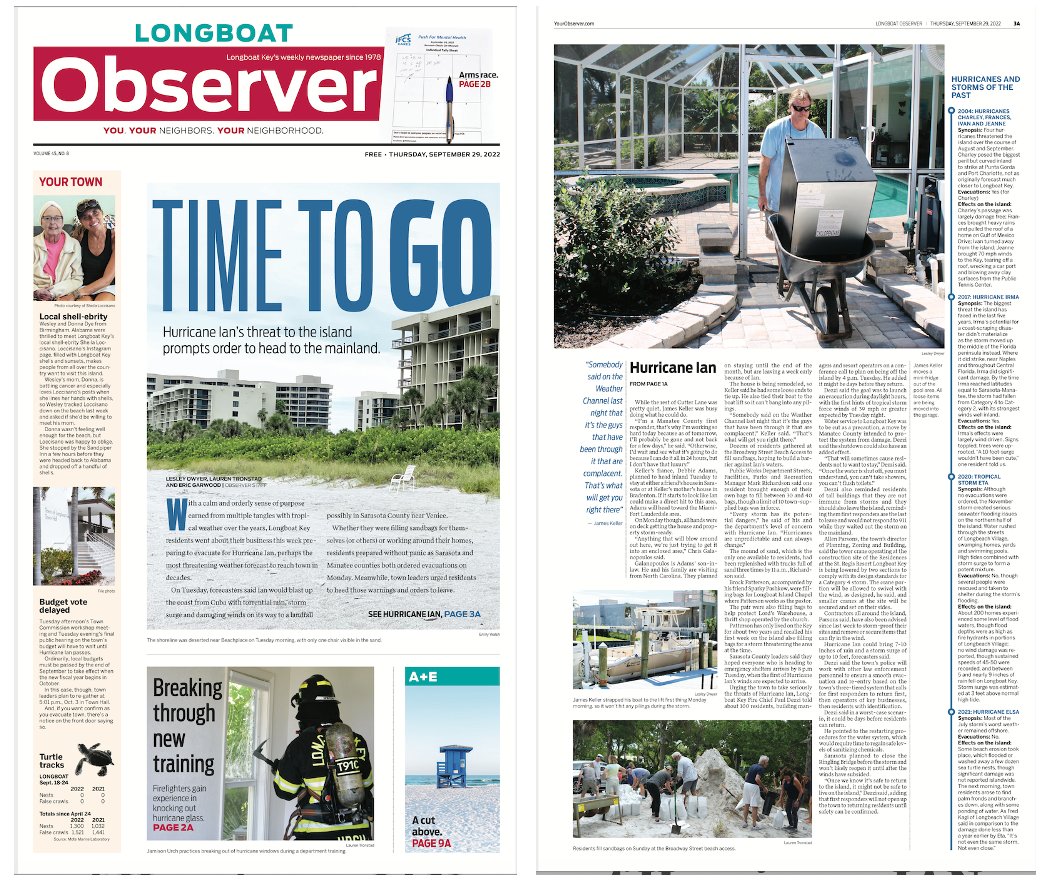 When it was safer to venture out, he instructed reporters to go out and talk to as many people as possible. "Get as many pictures as you can. All of that is useful," he said.
Emily Walsh, the Observer Media Group's publisher and CEO, took on a photojournalist role. One of her photos was the front-page image in the first print editions published after the storm.
"Our executive editor was probably the first one outside after the storm, with her camera and notebook, and she was filing photos and tales from people she encountered," Garwood said. "Thankfully, all of the news team is accounted for and well, though several are contending with significant clean-up work at home. One of the reporters had her house flooded. Another had a backyard piled with debris — tree limbs, broken pieces of fencing and a storage shed from three houses down, Garwood recounted."
"I think our staff came through it as best as anyone could," he said.
He anticipates that their Hurricane Ian coverage will be a news focus for the foreseeable future. There were pressing concerns that inland rivers, engorged by the flood waters, would present the next public safety hazard. The storm's impact on the local real estate economy will be essential to cover, especially after the region saw post-pandemic home prices significantly increase.
When E&P spoke with Garwood on the Saturday after the storm, he recalled a conversation he'd had with a woman at one of the sandbag distribution sites. She'd been sitting in her car but was still near the end of the line. She told him it was her first experience with a hurricane. Someone told her it would be another two hours before she reached the front line. She wanted to know how many sandbags each person was allowed, and Garwood told her officials were saying 10 per person. Then she paused and asked, "What should I do with them when I get home?"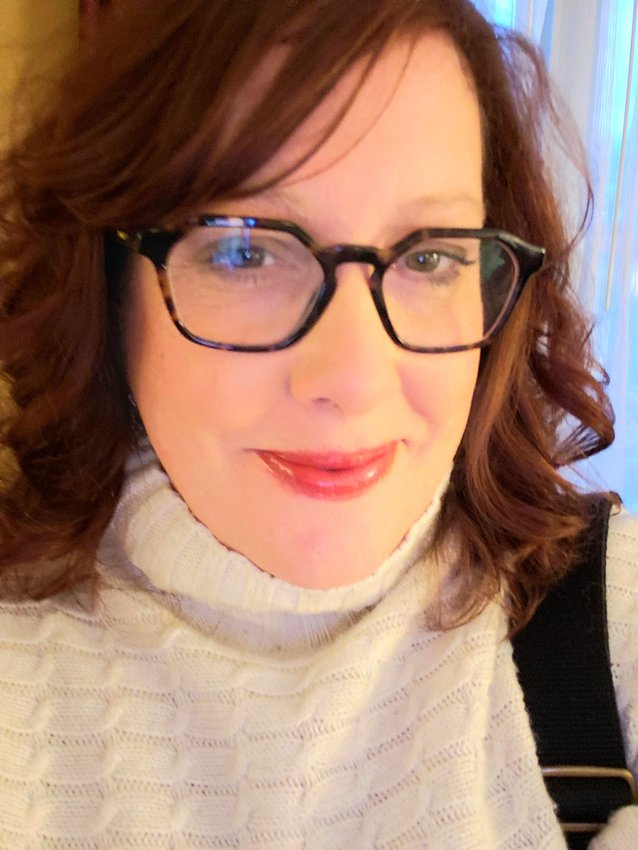 Gretchen A. Peck is a contributing editor to Editor & Publisher. She's reported for E&P since 2010 and welcomes comments at gretchenapeck@gmail.com.