Live conferences and events for all industries, including news publishing, are the year's highlights for guests, speakers and the industry organizations that hold them. They are essential for networking, renewing old acquaintances, forging new ones, promoting professional development, and sharing new ideas and trends.
Although many organizations in the news publishing industry have been able to conduct successful virtual conferences during the COVID pandemic, people are seeking simple human interactions again. As a result, many news industry organizations have scheduled their first gatherings for the remainder of 2021.
The five conference organizers interviewed for this article are monitoring the rapid surge of the delta variant of the COVID-19 virus and are taking the necessary steps to protect guests. The conferences are presented in alphabetical order.
America's Newspapers expects full house at October Senior Leadership Conference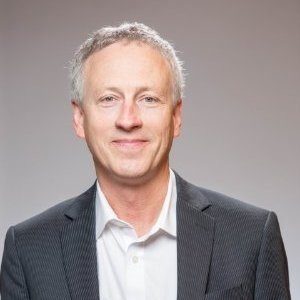 Dean Ridings, CEO of America's Newspapers, is optimistic about the Senior Leadership Conference, Oct. 17–19, at The Broadmoor in Colorado Springs, which will welcome an anticipated 150 to 200 guests.
"Not only are publishers, owners and group owners registering for the event at the pace we expect, but also all our sponsorships have been sold. In addition, we haven't observed any hesitation among registered attendees to travel," said Ridings. "We know industry leaders are anxious to meet their colleagues in-person, which is why our conference will focus on more collaboration and fewer presentations, and more participation and fewer PowerPoints."
Before the conference, the Family Owners & Next Generation Leadership Conference will open with a Friday, Oct. 15, dinner and then conference sessions throughout Saturday, Oct. 16.
Only two events are scheduled for Sunday, Oct. 17, at the Senior Leadership Conference: a meeting of the America's Newspapers board of directors from 3-5 p.m., followed by a reception at 5:30 p.m. Afterward, guests can enjoy dinner at The Broadmoor or any of the other fine restaurants throughout Colorado Springs.
Monday's calendar is a full day of sessions, roundtables and networking opportunities, with another reception at 5:30 p.m. and guests' choice of dinner locations. The conference will end at Noon on Tuesday, Oct. 19, with more sessions and networking throughout the morning. In addition, guests are invited to register for a bonus session at 1:30 p.m.
Ridings said there is no reason at this time to consider postponing the conference or switching to a virtual gathering; he and his team have worked closely with The Broadmoor to initiate health and safety protocols. In addition, they have planned for some increased distancing in seating areas and areas where food will be served.
"Another safety step we are implementing is offering our guests self-identifying wristbands to indicate their preferred forms of communication and physical contact," said Ridings. "A red wristband means the guest would not shake hands and wishes to remain farther from others, while a green wristband means they are comfortable with regular contact."
For more information about the America's Newspapers Senior Leadership Conference, click on the following link:
https://newspapers.org/senior-leadership-conference
Association of Community Publishers and Midwest Free Community Papers: "Growing in the Heartland"
Douglas Fry, executive director of the Association of Community Publishers (ACP) and Cassey Recore, associate executive director at ACP, reported the ACP/Midwest Free Community Papers (MFCP) Joint Conference and Trade Show, "Growing in the Heartland," proceeded as planned last week in Des Moines. This was the first joint conference since the Association of Community Publishers (AFCP) and Independent Free Papers of America (IFPA) merged, as well as IFPA's first in-person event since February 2020 and the first complete conference for AFCP since 2019.
The conference was reduced to two days, and the topics were designed to help guide association members through challenging times so they could return to their offices and initiate many of the ideas they learned.
The two-day event was filled with numerous classes and workshops addressing many advertising sales challenges, transforming the print product to match advertisers' needs and expectations, personal and professional development skills, and a creative leadership course for more efficient and effective publishing management.
Holly Hoffman, an author and a participant in Season 21 of the CBS Survivor series, "Survivor in "Nicaragua," shared her experiences with her "Never Give Up — the Survivor Way" presentation. Her goal was to help guests learn how to use their thoughts, emotions and energy to overcome the most significant challenges.
E&P publisher Mike Blinder was the closing keynote speaker and boldly told his audience it's "Time to Get Our Swagger Back." He believes the newspaper industry has a bright future if publishers, editors, reporters, ad sales teams and others focus on what they do best.
"We were very excited about hosting an in-person conference again," said Recore, noting that the merged associations conducted a virtual-only event during spring 2021.
E&P and 360 Media Alliance schedule two conferences for guest convenience and safety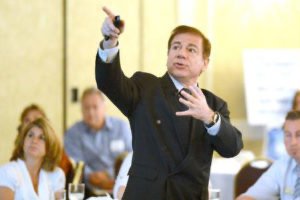 "There is certainly a pent-up demand in the industry for many of us to meet with others again," said Mike Blinder, publisher of Editor & Publisher, who traveled to two conferences this month and has another planned for next month. He also will be attending the America's Newspapers Senior Leadership Conference, where he will present E&P's Publisher of the Year Award.
Editor & Publisher and the 360 Media Alliance partnered to host a conference in St. Louis last week and will host another in Baltimore Oct. 14-15 (E&P/360 Media Alliance News Publishing Business Summit).
The primary theme of both conferences is to share ideas with publishers to increase their readership and maximize revenues applicable to any size company and market. Just as in St. Louis, the Baltimore sessions and panel discussions will present additional insights on how to reduce expenses, the value of becoming a nonprofit organization, which public notice platform makes sense, carrier or mail distribution, reducing print days, increasing digital readership, unique revenue streams, and how to overcome unique legal challenges of the publishing business.
Blinder will conduct a half-day training session for advertising managers and their teams to dive deeper into the sales methods necessary to penetrate local markets and look at advertisers' resiliency.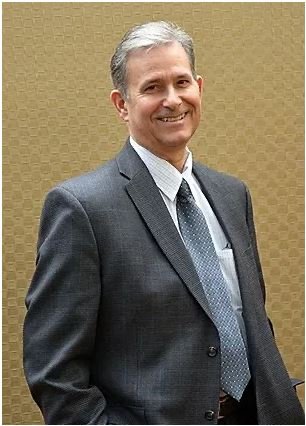 "We purposely scheduled two separate conferences as the best way to protect guests, speakers and others, but the feedback we've received indicates most everyone wants in-person events," said John Newby, founder of 360 Media. "Most publishers are not restricting their employees' travel. While we may welcome multiple attendees from the same company, expect a decent crowd as most guests can travel by car since they will be only a few hours from the closest conference location."
According to Newby, with just one person from a newspaper or a few from an entire chain publication attending these events, that should help keep guests safe.
He also indicated that his organization has no current plans to move the Baltimore conference to a virtual-only event. Still, he is closely following the CDC's recommendations, which may require some adjustments. E&P and the 360 Media Alliance have created a special section for guests who want more space between themselves and others at the conference sites.
For more information about the Oct. 14-15 E&P/360 Media Alliance News Publishing Business Summit, click on the following link:
Baltimore, Oct. 14–15, 2021
https://www.editorandpublisher.com/stories/360-media-alliance-mega-summit-east,194191
Local Media Association Conferences remain virtual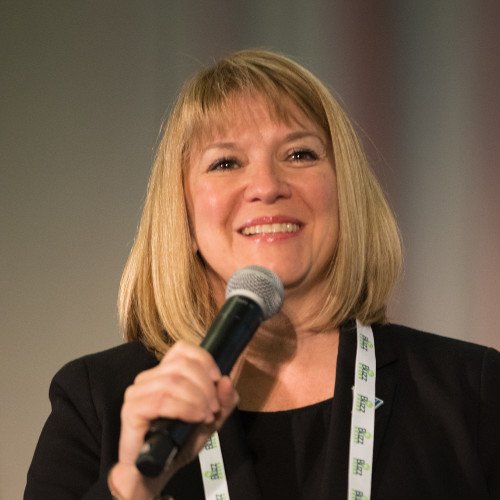 In December 2020, Nancy Lane, CEO of the Local Media Association (LMA), and its board decided they would not hold in-person conferences during 2021. Instead, the association conducted two virtual events during 2021, which were successful, and securing sponsors wasn't difficult.
"We had scheduled an in-person board meeting for August/September of this year, but in light of the delta variant, only 60 percent of the board was willing or able to travel, so that meeting will also be virtual," Lane said. "The reasons ranged from budget cuts/travel bans to concerns about bringing COVID home to unvaccinated children. Being this cautious was the right decision for our organization, as we put the health and safety of our members first."
Lane noted that the organization is less reliant on revenues from live events than it was during the past. That is why LMA can make these decisions without hurting its financial situation. However, LMA is eager to resume in-person events during 2022.
Newspaper owners, publishers, editors and their editorial and advertising teams are overcoming many challenges, and the pandemic won't deter them. The return of live conferences is the opportunity for everyone to meet, collaborate and share the ideas that will propel the industry into the future.
During his 48 years in marketing and advertising, Bob Sillick has held many senior positions and served many clients. Since 2010, he has been a freelance/contract content researcher and writer. He can be reached at bobsillick@gmail.com.