With print diminishing, are newspaper companies looking to press retrofits and upgrades these days rather than buying a new press? E&P put that question to QIPC-EAE and DCOS Automation, both of whom do press component upgrades in the U.S., among other services and solutions.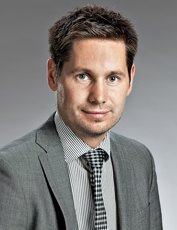 "It's definitely increasing," said Mattias Andersson, CEO of Sweden-based DCOS Automation, of the flow of retrofits and upgrades. "It really started around the financial crisis of 2007–2008 when people more or less stopped buying new presses. And for us, it meant going from maybe 70% new presses and 30% retrofit into 70% retrofit and or maybe 80–20. New presses and new press sales are still very, very low volume."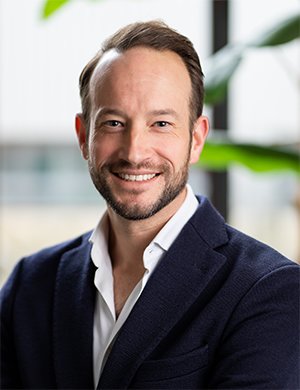 "Long story short, we do see a trend of increased demand for extensive retrofit projects. By this, I mean newspaper printers that are looking for complete renewal of their control system," says Erwin van Rossem, director of global sales and marketing at Q.I. Press Controls–Engineering Automation Electronics. The Netherlands-based company is a supplier of printing press control and measurement systems and has an office in Atlanta.
A recent project involved the Lee-owned Bristol Herald Courier in Virginia, which went in for an upgrade to its Koenig & Bauer Comet press to modernize and replace the existing EAE hardware and software elements.
QIPC-EAE does upgrades to its components and also does competitive retrofits, meaning the company replaces a system made by someone else. "Normally, I would say we do one or two of those projects a year because they are quite big projects for us. Last year, we sold four of them in a COVID-19 year, which is quite amazing to us," said van Rossem.
QIPC-EAE, which counts around 200 people globally, works on presses made by Koenig & Bauer and manroland Goss, among others.
"The vintages of the presses that we are retrofitting are becoming older," said van Rossem. Most suppliers guarantee support on electronics for around 10 years, he says. Mechanical fixes on the machines are done mainly by customers themselves, in van Rossem's experience.
The company is finding its way forward by diversifying in the last decade into the intra-logistics market with a unit called EAE Solutions. Intra-logistics involves managing the flow of goods and information in a warehouse or distribution center. Amazon is among QIPC-EAE's clients on that side, along with Quetico, based in the Phoenix area, which does distribution for Levi's.
"Why is this relevant for the printing industry? Because it has enabled us to grow, to keep the people and required knowledge to serve our customers not only today, but the next 10 years to come too," said van Rossem. "This is important, especially when a customer is in the market for a retrofit that needs to last for the next decade. They want some kind of security that the supplier will be out there." Van Rossem said customers have asked him for reassurance on this score.
For a customer ordering today, the lead time is at least a year, made longer by current resource challenges. "Our suppliers simply have issues in supplying the hardware to us," he said. Once the materials are in, timeframes can be between three and nine months.
What fails?
Among recent jobs for DCOS Automation was an installation for The Post and Courier in Charleston, South Carolina, involving a "huge machine." The job was delayed due to COVID. "They bought a used press that we dismantled in Sweden, and we shipped it and are making a bigger retrofit on it and upgrade as well. The project was done with imPRESSions Worldwide, a Washington-state company that sells second-hand and new single-wide newspaper and commercial presses and has a program called Rent-a-Pressman for short-term needs.
In 2021, DCOS picked up a contract from Minneapolis-based Adams Publishing Group, owners of more than 25 daily papers, for new press controls and closed-loop automation at printing facilities in Cheyenne, Wyoming, and Boseman, Montana. Colorado Mountain News Media, a division of Nevada-based Swift Communications, in 2021 awarded DCOS a contract to replace the drive and control system on their DGM press.
Andersson provided basics on what often fails on an old press: the drive system that creates motion and the control system that handles all the functions of the equipment. Difficulty in getting parts and lack of support can also be an issue.
DCOS differentiates between retrofits and upgrades. With a retrofit, old hardware is replaced with new, but the machine operates similarly to how it did previously. An upgrade may involve camera systems or an air quality control system and is meant to boost quality or cut waste or make the equipment less labor-intensive to operate. Often the retrofits and upgrades are combined into one job.
DCOS has around 30 people in various companies in the group. Unlike many, DCOS doesn't work with proprietary parts. "We work with industrial standard parts, which is not traditionally always the case in our industry," said Andersson.
Andersson sees many larger companies get out of a shrinking market, which has been to his company's benefit, he said.
Mary Reardon is a writer and editor based in Wisconsin. Wick Communications contributed some content for this report.