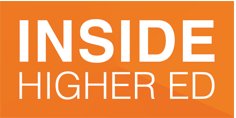 Peter Laufer writes that journalism schools could help save daily papers — and calls on Gannett to donate the Eugene Register-Guard to Oregon's J-school as proof of concept.
Travel with me to my not atypical college town, Eugene, Ore., where I'm privileged to labor as a professor at our vibrant University of Oregon School of Journalism and Communication. Ours is a fast-growing city of some 175,000 people, straddling the sparkling Willamette River. We're a cultural, political and economic powerhouse sporting big-city accoutrements such as a magnificent hall for our symphony, a heated mix of blue and red politics, and a thriving business sector producing world-class commodities ranging from fine pinot noir to state-of-the-art electric bicycles. All that minus most typical big-city woes.
What's missing here in our piece of paradise is what traditionally helps bind a community together: a vigorous daily newspaper. Despite the intrusions on our collective consciousness by the likes of TikTok, Instagram and Twitter, there's no longer any question in my mind that most of us want and need a daily rag (ink on paper and/or onscreen; the delivery system is not of importance). Here's how I can be so sure a daily is essential. Just before Thanksgiving, I published an op-ed in the Eugene Weekly lamenting the decline of our city's once-vibrant daily newspaper, the Register-Guard ....