Homelessness is a very human issue: shelter, food and clothing are the most basic human needs. Any solution is more complex than simply creating affordable housing. People experiencing homelessness, even when housed, need food, jobs, health care and support for substance abuse, mental health and trauma.
The National Alliance to End Homelessness reported in its latest "State of Homelessness: 2021 Edition" that there were 580,466 homeless people in the United States as of January 2020. This is the fourth consecutive year the homeless count from the U.S. Department of Housing and Urban Development has increased, following a steady decline from 2010 to 2016.
Although there are few published statistics about how the pandemic has exacerbated the homeless problem, reports from various metropolitan areas strongly suggest that more people are homeless today.
Tom Murphy, director of communications at the National Alliance to End Homelessness, said the four-year increase before the pandemic has likely been the catalyst for newspapers and other news outlets to expand their coverage of the issue.
"Nine years ago, when I started working on homelessness, it was difficult to pitch story ideas to reporters and editors," said Murphy. "Articles on homelessness were generally found on the metro page — an occasional columnist or opinion piece or covered by a crime reporter."
"Since then, the coverage has improved significantly as more newspapers have invested more dollars in journalists and editors. With the recent increase in homelessness, the issue became more recognizable by the news media and people in communities across the country."
Murphy added where news media has often failed is reporting on the quick fixes or immediate actions from local governments and touted by politicians. He finds the best reporting comes from the journalists who dig further into the data and learn how the system works.
"I've witnessed a shift during the past few years to more awareness of the issue and an understanding of the nuances of affordable housing, for example, which has resulted in better coverage. The complexity of the issue is still a challenge for many news outlets, however, as issues, such as racial equality and the larger proportion of African Americans who are homeless, haven't been covered as well," said Murphy.
The chronicler of the homeless
Newspapers and news media across the U.S. and worldwide publish content about the homelessness issue, and it's a specialty for many journalists. Kevin Fagan, a veteran reporter at the San Francisco Chronicle, paved the way for many of those journalists.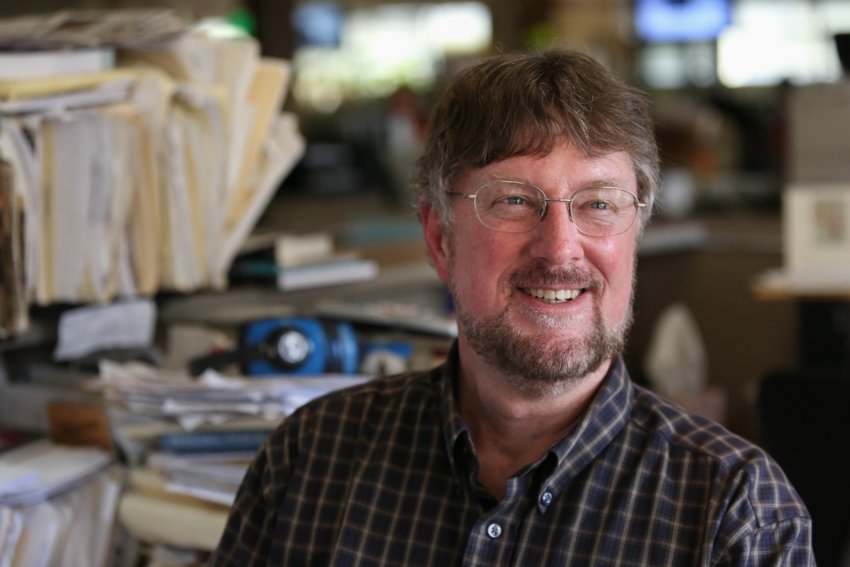 From 2003 to 2006, he was the only reporter at a major metropolitan newspaper in the U.S. regularly covering homelessness as a full-time beat. The new managing editor of the Chronicle asked Fagan to partner with Brant Ward, a Chronicle photographer, to create a five-part series of articles ("Shame of the City") about the homeless problem in San Francisco. Fagan has been nominated for a Pulitzer Prize more than once for his homelessness coverage and other reporting and feature articles.
"Brant and I lived on the streets for six months, though we did go home frequently to clean up, and also stayed at the biggest homeless shelter in town to immerse ourselves in the homeless scene," said Fagan. "Living and talking with homeless individuals allowed us to discover more about the root causes of homelessness as well as focus our reporting on possible solutions."
Fagan and Ward's reporting style evolved into the solution journalism model, which was the catalyst for creating the national Solutions Journalism Network. Instead of just reporting the "facts," Fagan says covering homelessness and similar crises requires today's journalists to go in-depth with local government officials and nonprofits, as well as homeless people themselves, about the solutions.
Based on his experience, Fagan says the solutions to homelessness are quite clear but still complex. He cites the widening economic gap between the rich and poor as the root of the problem. Housing costs were already increasing before the pandemic, which only exacerbated the pressure on people who could barely afford to pay their rent. This crisis is very evident in major West Coast cities, from Los Angeles to San Francisco to Seattle.
After writing more than 500 articles about homelessness for 20 years, Fagan was selected to lead the Chronicle's SF Homeless Project in 2016. During that first year, he and his editors and reporters created a network with 80 San Francisco Bay Area news outlets that produced an entire week of multimedia stories about homelessness in the Bay Area. The newspaper continues to do an annual Homeless Project on its own, in addition to extensive coverage of the subject throughout the year.
"Reporting on homelessness is my passion," said Fagan. "Because in-depth reporting is necessary to tell the homeless story, younger journalists who have some interest in this topic must also become passionate about it — and I find they are. To do it successfully requires patience, a substantial time commitment and regular interaction with the homeless to gain their trust. With more publishers and editors determined to cover homelessness, there are more opportunities for journalists to share their passion in their reporting."
Fagan also shared some practical tips for journalists new to covering homelessness.
Safety comes first when working the streets. It's best to remain in lighted areas and avoid dark alleys and spaces. Being nervous or even afraid is understandable, but overcoming nerves and fear will result in talking honestly with the homeless and writing better stories.
In-depth reporting on homeless individuals should include information about their family, law enforcement, counseling, health and institutionalization.
Building rapport and trust with the homeless may allow you to accompany them when they visit doctors, clinics or hospitals. Fagan says this is the best technique to discover the details of their medical situation.
Familiar territory at alternative weeklies
Alt-weeklies have historically reported on social justice issues and were willing to share their skepticism about how local governments are addressing these issues, including homelessness.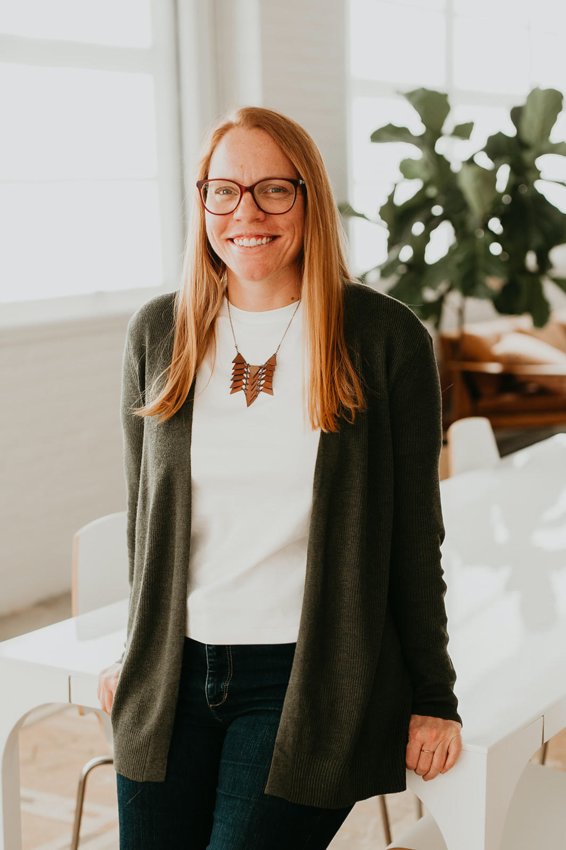 Angela K. Evans has been at the center of reporting on homelessness at Boulder Weekly for six years, where she is now a part-time contributing editor. As an alt-weekly reporter in the very affluent, liberal enclave of Boulder, Colorado, Evans has a unique perspective on the homelessness issue.
"During my six years reporting on homelessness, I've discovered many of the citizens of Boulder are more concerned with the safety and cleanliness of the streets. These are just two elements of the more complex homeless problem and are often easier for the local government to address," said Evans.
Boulder Weekly and Evans have also championed solutions journalism like Fagan, and Evans is very involved with the Solutions Journalism Network. The newspaper has been very proactive, performing extensive research and sharing it with local government officials as well as advocates for the homeless and community services organizations. According to Evans, presenting solutions supported by the research has allowed Boulder Weekly reporters to make better connections with all the local parties. They are then more receptive to discussing homelessness and answering the tough questions.
"Solutions journalism has definitely been an advantage for Boulder Weekly," said Evans. "Any newspaper or young journalist who is enthusiastic about reporting on homelessness must fully dive into the topic. Solutions are only revealed by working with homeless shelters and service providers and spending quality time at shelters to talk with homeless individuals and create more personal interactions."
Evans cautioned reporters about taking statements from government officials at face value. She also encourages varying coverage for a more holistic approach to the topic. The big stories about homelessness are important, but reporting individuals' stories and the effect of homelessness on their families are equally critical.
"Although many newspapers and news outlets have had to reduce their newsroom staffs significantly, many are starting to prioritize coverage of homelessness," said Evans. "That being said — too much of the focus is on affordable housing, which is one of the solutions but is not the solution. I've learned there is no silver bullet or one-size-fits-all solution."
Boulder Weekly created the six-part Unhoused podcast series from the paper's extensive reporting on solutions during summer 2020. The series was broadcast on KGNU, Boulder's local community radio station and has been part of the human geography curriculum at the University of Colorado, Boulder. Because of the very positive response to the reporting and podcast, Boulder Weekly started creating an eight-part series on housing affordability in late 2021, which is also a new podcast: (un)affordable.
Educating the next generation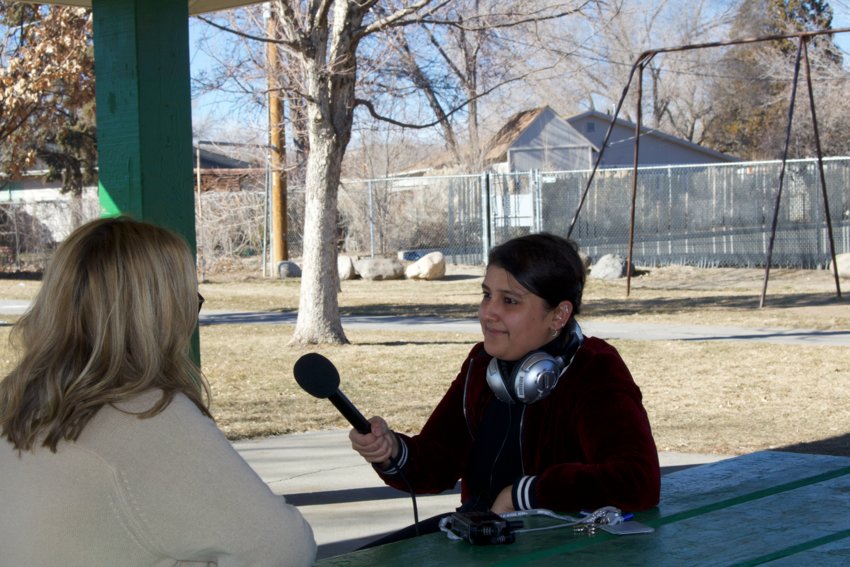 Kingkini Sengupta worked for six years as a television news producer in India and earned a master's degree during her career. In fall 2021, she came to the U.S. and obtained a teaching assistant job at the University of Nevada, Reno (UNR), where she is also a full-time graduate journalism student. Her goal is to learn how news is reported differently in the U.S. compared to India.
"I was particularly focused on the homeless issue in Reno until I happened to notice homeless individuals in a park near where I live," said Sengupta. "I recognized it as an opportunity to add the experience of reporting on homelessness to my studies. One of my professors suggested I contact Nico Colombant."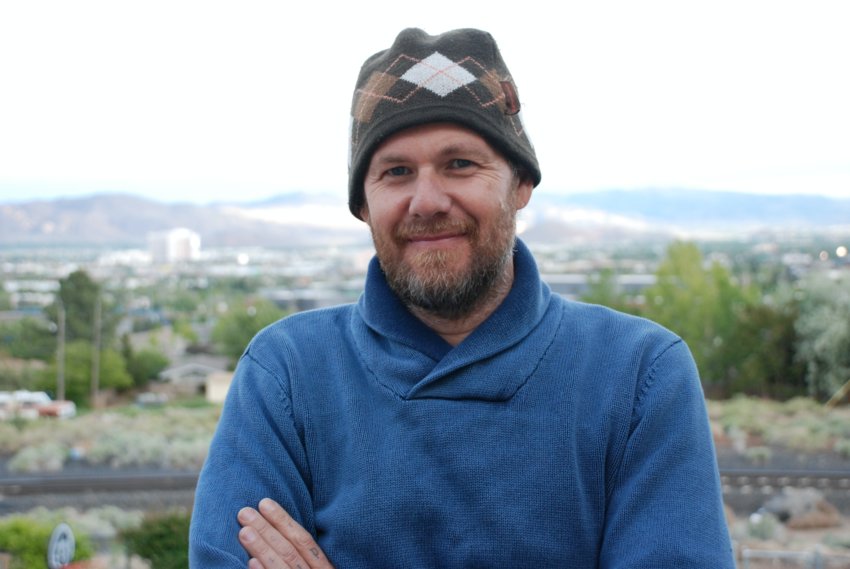 Colombant is a lecturer of digital media and cross-cultural reporting at UNR. In 2016, he launched the Our Town Reno student-reporting project with Jose Olivares, a UNR student at the time and now with The Intercept. After producing a documentary about the women at UNR who started the Eddy House for homeless and at-risk youth, Colombant and Olivares expanded coverage of Reno's homeless onto a social media and digital platform.
Today, Our Town Reno is a project of the Reynolds Media Lab at UNR. The project is not part of a degree program. It is an extracurricular activity for journalism students who want to gain experience talking with homeless individuals in Reno and covering local government and nonprofit organizations.
"Our Town Reno doesn't work well in a class structure, so we operate it very similar to a newsroom," said Colombant. "We have several primary reporters, which are paid positions, and one graduate student and other students are paid per article. Kingkini was a contributor during the fall 2021 semester and is now a senior reporter for the spring 2022 semester."
"When I met Nico and expressed my interest in reporting on homelessness in Reno, he gave me a recorder and student press pass," said Sengupta. "I like working with Nico because he allows me to choose my own stories. He has helped me transition from reporting in India to reporting in the U.S.
"Naturally, I was hesitant to talk with homeless individuals for my articles, both because of a lack of experience as well as being from another culture. I try to equate their experience with being a college student, most of whom must live modestly. I view Our Town Reno as an opportunity to give back to the Reno community."
Colombant added that Kingkini and other reporters for Our Town Reno become more confident and comfortable talking with the homeless as they create a network of sources. Students learn safety protocols for reporting on the streets, including working in pairs and during daylight hours.
Our Town Reno is shared with the community via a website and social media. Reynolds Media Lab produces twice-weekly podcasts on KWNK, the community public radio station. Our Town Reno's hyper-local approach includes publishing an annual zine and obtaining grants to host public events.
Homelessness is a nationwide challenge in the largest and smallest cities. More newspapers and news outlets and their editors and journalists are increasing their coverage of the issue. Schools of journalism provide students with more opportunities to learn the nuances of homelessness and the techniques to give it the in-depth coverage it deserves.
Bob Sillick has held many senior positions and served a myriad of clients during his 47 years in marketing and advertising. He has been a freelance/contract content researcher, writer, editor and manager since 2010. He can be reached at bobsillick@gmail.com.