Doorfront Direct, the nation's largest magazine and catalog delivery network, announced this week that The Advocate, serving Baton Rouge and New Orleans, has begun weekly delivery with the network.
"Delivering magazines and catalogs adds volume to our routes, which helps with carrier recruitment and retention," said Dennis Wilkins, circulation distribution director for The Advocate. "Doorfront Direct is a logical next step in strengthening and diversifying our delivery operations," he added.
"The team at The Advocate is top-notch," said Randall Brant, executive director for Doorfront Direct. "The level of care and preparation they've put toward their launch has been outstanding. And, as we've seen with other operations, infusing additional money onto carriers' routes makes a big difference in the long term."
As an affiliate of Doorfront Direct, The Advocate is delivering national monthly consumer magazines to local readers with its home-delivery carrier force, the same independent contractors who deliver the daily newspaper and other publications.
Since Doorfront Direct launched four years ago, the network, through its affiliates, has
delivered more than 36 million magazines and operates in more than 60 markets across the country.
About The Advocate:

The Advocate is home to Louisiana's three largest daily newspapers — The Times-Picayune in New Orleans, The Advocate in Baton Rouge and the Acadiana Advocate in Lafayette. The Advocate also publishes Gambit, an award-winning alternative weekly publication celebrating its 40th birthday. Other products published include Lagniappe in New Orleans, a weekly arts and entertainment tabloid; InsideOut, our weekly New Orleans real state tabloid; and Adore, a monthly glossy publication covering everything fashion and shopping in New Orleans.
About Doorfront Direct:
Launched in December 2017, Doorfront Direct, through its affiliates, delivers national monthly magazines and catalogs in more than 60 U.S. markets nationwide.
For more information about Doorfront Direct: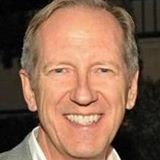 Randall Brant
Executive Director, Doorfront Direct
310-591-9589
rbrant@doorfrontdirect.com