CHARLESTON, S.C. - The Post and Courier's President and Publisher PJ Browning has been named "Executive of the Year" by the Inter American Press Association (IAPA). This esteemed recognition highlights PJ Browning's outstanding leadership, unwavering commitment to journalistic excellence, and her significant contributions to the media industry.
According to Michael Greenspon, IAPA president, and Leonor Mulero, president of the Awards Committee: "Browning was recognized for her exceptional contribution to the sustainability of journalism and strengthening its mission as a watchdog of public integrity."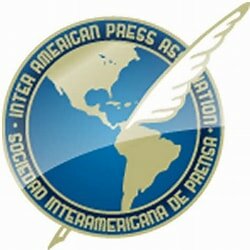 The Executive of the Year is one of four new categories awarded by IAPA this year. The jury further recognized Browning for engaging the community through donations to her newsroom, enabling her to support the investigative team in uncovering corruption. The gifts, which exceeded $1 million, also support the state's education system through solutions journalism as well as fund a collaborative journalism project with other media outlets in the state.
Under Browning's visionary leadership, The Post and Courier has not only maintained its status as a trusted source of news but has also thrived in the ever-evolving media landscape. Her unwavering dedication to journalistic integrity and community engagement has been instrumental in reinforcing the newspaper's vital role in keeping the public informed.
"I am honored to accept this award on behalf of our team," said Browning, who joined The Post and Courier in 2012. "We continue to work to create a sustainable business model for local news, and that success depends on the support of our readers and our community. We are grateful for the generosity of those who have supported our journalism."
Browning's accomplishments are not limited to her role as president and publisher. She has also been an active advocate for journalism, participating in various industry initiatives and championing the importance of local news. Her dedication extends beyond the newsroom, making a lasting impact on the broader media industry.
The Post and Courier is a family-owned newspaper founded in 1803, the oldest in South Carolina and the second oldest in the U.S. With 92 journalists and photojournalists on staff, they remain the largest news organization in the state. In 2015, they were awarded their second Pulitzer Prize. The newspaper has been a Pulitzer finalist six times.