It appears the United States Postal Service (USPS) is jumping on the bandwagon, adding one more financial and operational burden to newspapers nationwide.
For as long as I can remember, newspaper publishers have relied on the USPS for reliable and timely mail delivery. From first-class mail out of the front office to periodicals, marketing mail (Total Market Coverage, or TCM products), bulk mail — the list goes on. The USPS has been our true partnership.
That partnership now seems to be more challenged than ever.
Effective Aug. 29, the Postal Regulatory Commission approved raising rates for newspapers to 9%. The National Newspaper Association (NNA) and News Media Alliance pushed back on these increases.
Unfortunately, their initial efforts failed, and the U.S. Court of Appeals for the District of Columbia declined to cancel the increase.
My efforts to bone up on the upcoming increases and how they might affect our industry recently came to a screeching halt. Curious how these increased rates might impact our bottom line, I decided to research a section of data on the USPS website advertised as "a full list of commercial and retail pricing."
Opening the link, I found 134 pages of USPS pricing, a little more than I was ready to read and, frankly, a lot more than I could absorb. I'm all for full disclosure and providing information on planned increases, but I have my limits, and this is becoming as complicated as the tax code.
From my perspective, the USPS' timing couldn't be worse. We're being hit with unsustainable increases in paper costs along with delivery challenges and backlogs in manufacturing. Increasingly, ink companies add surcharges to help cover increased costs for raw material and transportation. Also, the price of plates is up considerably, and ongoing shipping delays challenge most vendors supporting our industry. It's a raging nightmare for newspapers.
I can understand the problems the post office is having. Its issues are similar to many of the problems the newspaper industry has had over the past decade. Plus, it has the added burden of insurmountable future financial obligations, like pensions, that threaten its long-term outlet, and Congress hasn't helped.
Jen Sidorova, a policy analyst with the libertarian publication, Reason.org, wrote about the USPS' pensions and "other post-employment liabilities" that are essentially unfunded, estimating they'd climbed to $120 billion by the end of 2019.
I don't begrudge the USPS for trying to operate in the black; we all want to. But the timing of this stinks, and newspapers across the country will be the ones to pay the price.
The actions of the USPS and counteractions of the NNA and others will affect us all in one manner or another. Our newspapers and our commercial divisions continue to be bombarded with recent USPS regulations and price increases that are driving up mail costs for our core publications, many of the mom-and-pop publications we print, and much larger commercial customers with mass mailings.
The general feeling in our industry seems to be that as the postal service becomes overwhelmed with financial challenges, transportation issues and the same rising costs we all are experiencing, their problems seem to become our problems. In addition to price increases, the burden for sorting, barcoding and streamlining delivery services appears to be shifting to the mailer (newspaper and commercial print operations). Regardless of how serious the problems are with the USPS' internal operations, the added challenges are falling on the shoulders of the customer — us.
This period of transformation under Postmaster Louis DeJoy has become one of the most severe challenges newspapers have seen in a long time.
A while back, I wrote a column touting the benefits of e-editions and online journalism that met some unfavorable feedback from remote area publishers. One publisher in a rural area of North Carolina sent me an email explaining that many of his subscribers lived in places where internet service wasn't available. Many of his customers rely on the USPS for their daily news, and without affordable mail delivery could now stop being subscribers to his small rural newspaper. E-editions don't fill the news void for everyone.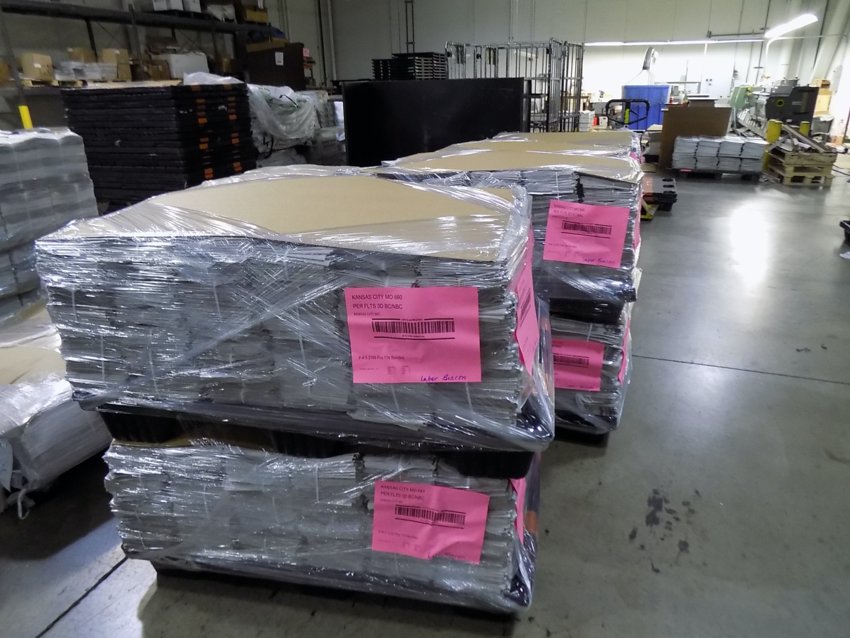 In addition to the financial problems the postal service is serving up to newspapers, the USPS introduced delivery slowdowns in October. Mail traveling outside of local areas will take longer to arrive in some cases due to USPS increasing transit times. In many cases, first-class mail delivery times are expected to rise from three to five days, with 40% of first-class mail affected.
For periodicals, the effect is less profound. The USPS vows that only 7% of magazines, newspapers and journals will see a slowdown, while 93% of periodicals will continue to reach clients within two days.
Virginia Rep. Gerry Connolly has taken on DeJoy in congressional hearings and calls DeJoy's plans "a draconian plan that guarantees the death spiral of the United States Postal Service." I wholeheartedly agree. As FedEx and UPS continue to erode the USPS base, it appears DeJoy intends to make up for the revenue shortfall by increasing prices and continuing to drive more and more customers to look for alternatives.
Christopher Shaw, who wrote "First Class: The Postal Service, Democracy and the Corporate Threat," said it best: "Reducing service will only discourage the use of U.S. Mail, which is not a formula for long-term financial health and stability."
So, we've got price increases and slower delivery both hitting our industry all at once. What else could go wrong? Lots. For example, stringent mail-prep requirements may see us being assessed greater penalties.
Earlier this year, the post office started issuing "report cards" that required we achieve a certain level of excellence in product preparation (bar codes, sorting, bagging, route sequencing and the like.) or be assessed a penalty. Unfortunately, trying to understand it was similar to my last house purchase, like 100 pages of legal jargon.
A post office representative graciously signed us up for a zoom video discussion to go through the "report card" and help us avoid errors in our mailing processes. It didn't take me more than 10 minutes to become overwhelmed. Just when I lost faith in my ability to understand English, I looked up to see the rest of my in-house mail experts with their very own "deer in the headlights" looks, as well. Postal regulations are confusing and require a tremendous investment of time and labor to understand. To my earlier point, the post office is shifting the burden of work from their operations to newspapers in the interest of automation. In effect, we're doing more and more of their job while absorbing the additional labor.
Along with the added work, there are also additional financial repercussions. As hard as we try and as educated as we continue to become, the postal service seems to take any opportunity to increase revenue through penalizing for all errors. For example, our postal software wasn't perfect in August, so we ended up with several "undocumented pieces." The layman's explanation was that an undocumented piece occurs when barcodes do not match the paperwork. This error cost us hundreds of dollars, but that wasn't the worst of it. As we met with the local post office for advice, called other mailers for help and touched base with our software vendor, the errors continued into September and, in the end, could come with a hefty price tag.
In addition to the penalty charges, we see challenges with deliveries. For example, the post office where we drop requires that we meet a standard of 3:30 a.m. drop time to achieve same-day delivery to "local outlying areas." While this is a challenging feat to accomplish, especially in a period with high school and college sports coverage, one way or another, we almost always find a way to meet the deadline. Despite this, several times weekly, we receive subscriber complaints of not getting their mail copies the same day and often receiving multiple copies from previous days all at once.
Where will this end, and where will it leave small-town local journalism in the future? Regarding the most recent postal increase and the Postal Regulatory Commission's decision to authorize the increase by USPS, a statement in a recent update from NNA Chair Brett Wesner, president of Wesner Publications, Cordell, Oklahoma, said: "This decision does deliver a blow to newspapers that are struggling to stay afloat. So, we continue to push forward. We understand the Postal Service's motivation for seeking the maximum rate increase allowed. But we, like a growing group of other stakeholders using this universal service, believe a fundamental reworking of the postal laws is the right way to approach the problem, not putting a huge burden on the backs of small businesses."
Jerry Simpkins has more than 30 years of experience in printing and operations in the newspaper industry. Contact him on LinkedIn.com or at simpkins@tds.net.
Explore more news on E&P's new Operations vertical