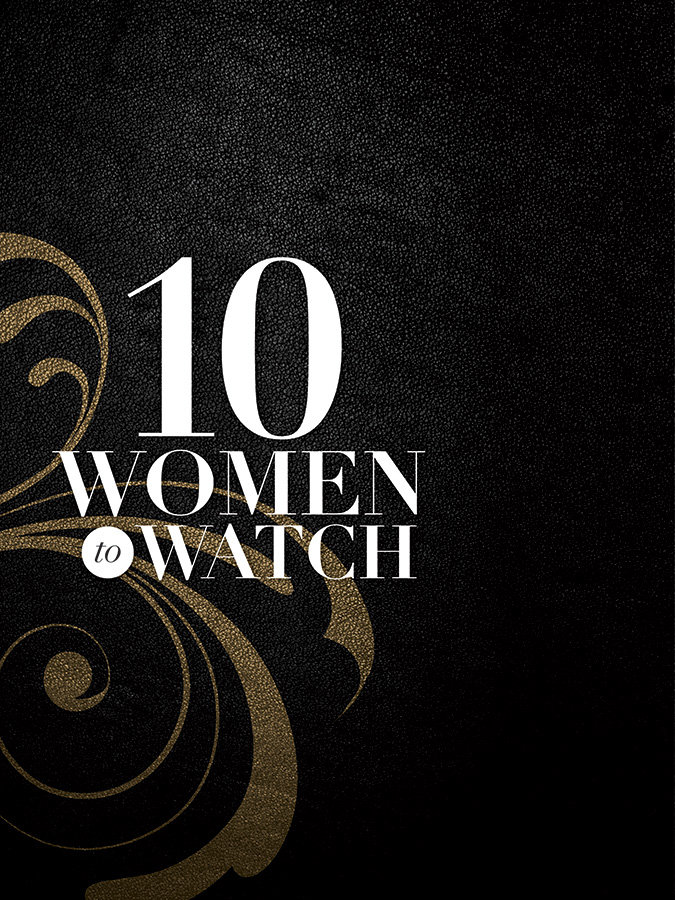 In September 2011, after 160 years of its existence,
The New York Times
hired its first female executive editor, Jill Abramson. A year later, history was made again when Margaret Sullivan was named the
Times'
first female public editor. Over the past few years, Abramson and Sullivan have been joined by a number of women who have become the "first" for other news organizations. But why did it take so long to happen? "It's a reflection of the industry and our society," said Women's Media Center media relations manager Cristal Williams Chancellor. "Women have always wanted more of a voice and more responsibilities, and the industry is now beginning to respond."   According to the 2013 American Society of News Editors annual census, men make up 65.4 percent of newsroom supervisors while women compose 34.6 percent. These numbers have remained stagnant since 1999. Chancellor said the figures show a "gender disparity in the newsroom," despite women making up 51 percent of the population.   She said even though the numbers look discouraging, women still play a viable role in the media world, and whatever challenges these women face, Chancellor said they should also focus on the rewards and the "many successes and joys that led them to where they are." The 10 women featured on the following pages have seen challenges and they have seen success. All of them have served in their current positions for less than five years, certainly causing colleagues to keep an eye on them, but these women caught our attention for several reasons: their strong work ethic, their commitment to their staff's success, their teamwork in today's changing economic landscape and their savvy revenue-generating ideas. These female journalists, editors, executives, and company presidents are leaving their mark for the next generation of women who are eager to deliver news on whatever platform—and that is something worth watching.   
Wendy Metcalfe, editor-in-chief, Toronto Sun; regional content director, Sun Media, Toronto Age:
37
Education:
Bachelor of Arts, University of Western Ontario; studied journalism at Humber College Wendy Metcalfe was named editor-in-chief of the
Toronto Sun
in July 2013, the first woman to hold the position. She most recently served as editor-in chief of the
St. Catharines Standard
newspaper and website, overseeing the redesign of websites and the newspaper, which led to dramatically increased readership. She also served as Sun Media's regional content director of the Niagara and Southern Ontario region for the past year. Metcalfe worked in a number of reporting and managerial roles for over a decade in the U.K., including with Scotland's national newspaper, the
Daily Record,
and with the
Greenock Telegraph
.
What is your advice to aspiring women in the newspaper industry?
My advice to anyone interested in joining the industry, or growing within it, is simple. Work hard, stay passionate, learn new things every day and no excuses—just make it happen. In terms of newspaper management, embrace your team, show true leadership, and know your direction and your product. Value your customer and put up a good fight on their behalf. Above all, use the many platforms available to you (print, digital, mobile) while always delivering the best news, sports, entertainment and more to your readers. In a nutshell, be first, fast, fierce and factual.
How has multimedia storytelling shaped your newsroom?
To say it has changed our industry is of course a gross understatement. The key here is to embrace change, and the new opportunities the internet has created. To be clear, multimedia storytelling is not the new normal, it was the new normal years ago. Telling a story via print and web, through a number of different platforms, is a challenge we rise to every day, and are excelling at. We have to celebrate the fact that the internet has allowed us to reach so many more people, in a number of new and exciting ways. True, there are still challenges in our industry, but in the same breath, multimedia storytelling adds immediacy and reach that we have never seen the likes of before. Giving the readers the news how they want, when they want it, is the epitome of a first-class customer service and reader experience.
Karen Bordeleau, executive editor and senior vice president, Providence (R.I.) Journal Age
: 54
Education:
Bachelor's degree in journalism, Northeastern University; Master's degree in political science with highest distinction, University of Rhode Island; 2011 Sulzberger fellow, Columbia University Karen Bordeleau was named executive editor of
The Providence
(R.I.)
Journal
in April 2013. She is the first female executive editor in the newspaper's 184-year history. She has also served as deputy executive editor and as acting executive editor. Bordeleau came to
The Journal
as a copy editor and special sections reporter in 1996 after serving as editor of
The Kent County Daily Times
in West Warwick, R.I. and of
The Call
in Woonsocket, R.I. Bordeleau is a member of the board of directors for the New England First Amendment Coalition and the Rhode Island Press Association. She is past president of both the New England Associated Press News Executives Association and the New England Society of Newspaper Editors.
What is your advice to aspiring women in the newspaper industry?
1. Sit at the table. Listen to your colleagues. Raise your hand. Make your case. And do not be afraid to say something different than the person sitting next to you. I love it when journalists—female and male—challenge the status quo in the newsroom. This leads to innovation, which ultimately leads to success. Women have to be more confident about the value they bring to an organization. 2. Women manage horizontally, which means we look for consensus. Don't apologize for this. Embrace it. It's part of our DNA. 3. Remember that you can do it all, and you can do it all
well.
You just can't do it all
perfectly
. 4. Think outside the box. Think waaaaaaaaay outside the box. These are very challenging times for news organizations. We cannot keep doing the same thing over and over again – like publishing long, boring process stories -- and expect a different result, like a huge spike in circulation. That would be the definition of insanity.  5. We have to figure out how to make the average citizen remember that journalism is essential to democracy. We also have to make them understand that journalism has great value and should be treated as such. So whether you're delivering a keynote speech or milling about at a cocktail party, be sure to mention it. 6. Don't call it "the newspaper industry." That's so 1970. We work for news organizations that deliver journalism on multiple platforms.  
You started your journalism career at 17. How are you reaching and attracting younger audiences today?
  I don't want to be the bearer of bad news but there's a snowball's chance in hell that kids who are 17 today are going to read a printed newspaper in exactly the same way their parents and grandparents did—with the possible exception of the high school sports pages. So I think we're wasting our time trying to get them to come back to
that
table. Instead, we need to be in the digital space because that's where they are. We need to be on social platforms teasing stories, videos, surveys and slideshows—content that we think will interest them enough to click a link. This year,
The Providence Journal
embarked on a major digital reporting project called eWave. The project's goals are three-fold: to delve deeply into how technology is affecting every aspect of everyone's life; to learn how to tell technology stories with new technology tools; and to reach younger audiences who are interested in this content. We have been reporting our eWave series on all platforms, but my favorite is a new tool originally developed as a timeline by the Knight Lab. This tool, which we refer to as the eModule, lets us tell "a story" in concise and interactive ways—although we sometimes offer the traditional longer narrative as an option within the tool. This presentation allows younger audiences to get in and out of content at light speed—and obviously gives them more time for their real passion: Candy Crush.
Sara Ganim, correspondent, CNN Age:
25; Sara turns 26 this month.
Education:
Bachelor's degree, journalism, Penn State University In November 2012, Sara Ganim joined CNN as a general assignment reporter based in Atlanta, Ga., where she covers a wide-range of stories on many platforms. She joined CNN from 
The Patriot News
 in Harrisburg, Pa, where she broke the story of the grand jury investigation into Jerry Sandusky, the former defensive coordinator for the Penn State University football program. Her reporting of Sandusky's child sex abuse scandal won her a Pulitzer Prize in 2012.
What is your advice to aspiring women in the newspaper industry?
Diversify your skill set. Don't think of yourself as just a print, or broadcast or social media journalist. The news world is shrinking from several mediums into one mass-medium. If you already have the instinct, drive and dedication to report, the next best thing is the skill to do it on all platforms.
Do you think your age is a benefit or a challenge for you in this industry?
  I think anything can be used as an advantage. Young people wish they were older and older people want to be young again. I embrace my age and talk openly about it when people try to use it as a disadvantage. I also often remind myself that I don't need to pretend to know everything. It's important to trust people who are smarter than you, who can give you guidance as your career moves forward. And don't forget to pay it forward to those who come after you.
Caroline Little, president and CEO, Newspaper Association of America Age:
53
Education:
Bachelor of Arts, Wesleyan University; Juris Doctor, New York University Caroline Little was named president of the Newspaper Association of America in September 2011. She served for four years as CEO, North America of Guardian News and Media Ltd., where she oversaw all U.S. operations, including digital news media properties guardian.co.uk and ContentNext Media Inc.   Before that, Little was publisher and CEO of Washingtonpost.Newsweek Interactive. From 2000 through 2004, she served as COO, managing all WPNI product development, technology, sales and marketing activities. She started at The Washington Post Co. in 1997 as vice president and general counsel of WPNI.
What is your advice to aspiring women in the newspaper industry?
  I would encourage them all to look for potential hidden opportunities and capitalize on the ability to take on a bigger role. I was lucky enough in my career to begin working in digital media within the newspaper industry before it was an established business. This put me in the unique position to step up to a leadership role earlier in my career—setting me on my current career path. Also, it is important for women in the industry to remember that when they are given the opportunity to take on a leadership position they need to have the confidence in themselves to accept it. 
What are you most excited about in the industry right now?
This is such an exciting time to be a part of the newspaper industry. Our industry is transforming, like all media, but we are strongly positioned to succeed in the future. I have been really excited to see newspaper companies across the country innovating to create new revenue streams without losing site of the critical role we play in local communities to provide news and information. It also has been inspiring to see that despite some of the challenges that newspaper businesses face, our media continues to reach huge audiences and engages these readers with the content and advertisements in our print and digital media.
Audrey Cooper, managing editor, San Francisco Chronicle Age: 35
Education:
Graduated magna cum laude with a Bachelor of Science degree in journalism and a Bachelor of Arts degree in political science, Boston University Audrey Cooper was named managing editor of the
San Francisco Chronicle
in May 2013, the first woman in the paper's 148-year history to fill that role. Cooper joined the paper in 2006 as an assistant metro editor. Most recently, she served as deputy managing editor. At
The Chronicle,
Cooper helped launch a weekly Health section, create a breaking news team and develop investigative projects.   She has worked at the
Tri-Valley Herald
in Pleasanton, Calif., the Associated Press and the
Stockton
(Calif.)
Record,
where she served as metro editor.
What is your advice to aspiring women in the newspaper industry?
It's never been more important to get women into journalism—and keep them in it. Journalism is dominated by big personalities, and too often I find that younger women are reluctant to share their experiences or perspectives. Our gut instincts are just as valid as those shared by our male colleagues, but you have to be confident enough to believe in that.  I often tell journalism students that the key to making it in this competitive field is to be persistent but not annoying, both in the office and in the field. Find that balance and be conscious of it. You'll be tested. After I was promoted to be the city editor at a smaller paper, the editor-in-chief received an email that speculated I had "friends in high places" because I was "just a pretty face." A colleague printed and framed it. I brought it with me when I was hired by the
San Francisco Chronicle
. Now it's hanging in a much bigger office.  As you become more successful, you'll be challenged at work and in public. I am very conscious of how I react to unfair or flat-out nasty criticism. Male editors seem to effortlessly wear it as a badge of honor, but I think that's much harder for women.
What are some of your greatest challenges in the newsroom and how do you overcome them?
The
Chronicle's
challenges are no different than those faced by our colleagues around the country: finding time and resources to do the important stories. The key is not forgetting our priorities. Anything that isn't about finding the best content possible can wait. The newspaper world has been slow to embrace change. Editors need to try new, wacky ideas and admit when they don't work. Once a week I have coffee or lunch with an entrepreneur or innovator who is changing their industry. They give me ideas and keep me pumped. My personal challenge is leaving the office in time to feed my 1-year-old son. Our industry loses a lot of women once they start having kids because news is not a 9-to-5 job. We need to find solutions that will make it possible to recruit and retain talented writers, photographers and editors.
Liz Heron, editor of emerging media, The Wall Street Journal Age:
35
Education:
Bachelor of Arts, International Relations/Latin American Studies, Oberlin College Liz Heron was promoted to editor of emerging media for
The Wall Street Journal
and Dow Jones in May 2013. In this newly created role, Heron focuses on uniting the social media and mobile journalism staff into one team, with an expanded focus on multimedia innovation, real-time news and mobile engagement. She has led the social media team for the WSJ Digital Network since April 2012. Her previous roles include social media editor at
The New York Times
, innovations editor for foreign and national security at
The Washington Post
and trends producer at ABC News.
What is your advice to aspiring women in the newspaper industry?
There has never been a better time to be a digitally savvy young journalist in the newspaper industry. Don't be afraid to think big, share your ideas with your boss, crash meetings. Look for holes—in coverage and approaches to digital journalism—and suggest smart, new ways to plug them. Learn as much as you can, within and outside the limits of your job. Find out what the newest, biggest challenge is at your paper (for most, this will be mobile journalism), and try to be a part of the solution. 
Who are your must-follows on social media?
@emilybell and @jayrosen_nyu for wit and wisdom about journalism, @niemanlabfuego to keep tabs on the future-of-news conversation, @denniskberman and @tomgara for smart business news analysis, and of course @wsj for all things news.  
Gracia C. Martore, president and CEO, Gannett Co., Inc. Age:
61
Education:
Double major in history and political science, Wellesley College   Gracia Martore was named president and CEO of Gannett Co., Inc. in October 2011. Martore joined Gannett in 1985 as assistant treasurer. She became a vice president in the Treasury group in 1993 and added investor relations duties in 1995. She was named treasurer and vice president/investor relations in 1998. She was promoted to senior vice president of finance in addition to her treasurer's responsibilities in 2001. In 2003, Martore became senior vice president and chief financial officer and was appointed to Gannett's Management Committee. In 2005, Martore became executive vice president and CFO. In 2010, she was named president and chief operating officer.
  What is your advice to aspiring women in the newspaper industry?
Of course the key always is to do your job to the best of your ability at every opportunity. People will see that and give you more responsibility, and with that comes opportunities. You also need to find ways to contribute to your team's success. As it has been said—the harder and smarter you work, the luckier you get.
If you had a crystal ball, what industry questions would you want answered?
I have many, many questions. The most obvious is: What will be the hottest consumer trends in media consumption in the next 5-10-15 years? What devices will people gravitate to and what kind of content will they want?  If someone could tell me that with 100 percent certainty, I would be a happy woman. Then what would follow from that is: What would be the most successful revenue models related to those consumer trends? Competition for revenue is being waged on many fronts today and I'm sure that will continue to accelerate in the years ahead.
P.J. Browning, publisher, Post and Courier, Charleston, S.C. Age:
48
Education
: Bachelor of Science, marketing, Missouri State University P.J. Browning was named publisher of the
Post and Courier
in August 2012. She previously served as publisher of
The Sun News
in Myrtle Beach, S.C., where she used her advertising background to help the newspaper compete in a highly competitive market. Prior to that, Browning was a publisher for McClatchy and Knight Ridder, at the
Centre Daily Times
in State College, Pa.;
The Sentinel
in Carlisle, Pa.; and
The Telegraph
in Macon, Ga.
What is your advice to aspiring women in the newspaper industry?
Keep yourself in the know. One of the best pieces of advice I was given early in my career was to take advantage of training opportunities as they came along. To stay relevant and in many cases ahead of your peers, it's important to know what's around the corner and to be forward thinking.  Many companies focus on best practices which are important but if you're always doing a best practice—just remember it's already been done.  Be innovative and stay ahead of the curve.
How do you keep your staff motivated?
  Recognition, a career path and willing to roll up your sleeves to help others learn has always served me well. I've always believed that people come to work to succeed and not to fail. Growing up in the Midwest and in a family dominated with teachers, people have always thanked me for taking the time to teach them new things as well as having a strong work ethic and not afraid to roll up my sleeves to help get a job done.  Investing a little of your time to help others succeed is important. And, I believe my personal success is measured by the promotions of others that I've helped out along the way. We've all read books on how money doesn't motivate people but my observation in the last few years as we've had to tighten our belts and pull through some extremely difficult times with furloughs and layoffs, is that remembering to pay your top talent and those that would be by your side no matter what is important.  Recognition is so important. It's something I strive to do daily no matter how large or small the deed. Setting up a system that allows you to know what's happening in the company is such an easy way to recognize others whether it's sending an email or seeing someone in the hall or stopping by their desk to let them know they made a difference today. 
Rebecca Blumenstein, deputy editor in chief, Wall Street Journal
Age:
46; Rebecca turns 47 this month.
Education:
Bachelor's degree, economics and social science, University of Michigan   Rebecca Blumenstein has been deputy editor in chief of
The Wall Street Journal
since January 2013. Previously, she was the Page One editor, appointed in September 2011, and a deputy managing editor and international editor since December 2009. Blumenstein has also served as managing editor of The Wall Street Journal Online and as the China bureau chief.  Blumenstein joined the
Journal
in 1995 as a reporter in the Detroit bureau, where she covered General Motors. She began her journalism career at the
Tampa Tribune
, and then later moved to Gannett Newspapers and
Newsday
.
What is your advice to aspiring women in the newspaper industry?
Remember that this is a very global industry and that some of the most plentiful job opportunities are abroad, even for entry level positions. Don't demur from asking for what you think you deserve—but make sure you have done the work to deserve it.
Where do you see a rebirth in newspapers?
I think a commitment to breaking news and long-form and investigative journalism can make almost any news organization indispensable. It is essential that newspapers figure out a way to embrace the shift to mobile and online, particularly for younger readers. But no rebirth will come without compelling, original content. 
Kristy Peters, editor and publisher, The Walton Tribune, Monroe, Ga.; president, Monroe Newspapers Inc
.
Age:
36
Education:
Bachelor's Degree, Design/Merchandising, Bauder College Kristy Peters was named editor and publisher of
The Walton Tribune
in Monroe, Ga. in August 2013.  She is the first female publisher in
The Tribune's
113-year history. She is also president of Monroe Newspapers Inc., the locally based company that publishes the newspaper and its associated website and other products. Peters joined
The Tribune
as an advertising representative. Peters later was promoted to the role of advertising manager, but resigned in 2011 to become the director of admissions and marketing at Social Circle Nursing and Rehabilitation Center.
What is your advice to aspiring women in the newspaper industry?
Embrace change and work with employees and key clients daily. Always listen. Be honest with yourself about what's working and what isn't. Change is a good thing.
You stepped into your role as editor and publisher in August. What was your first priority in your new position?
Define roles and responsibilities internally and be very visible in our community.