Each year, we recognize the accomplishments of newspaper carriers who are working hard to get the newspaper into the hands of our readers.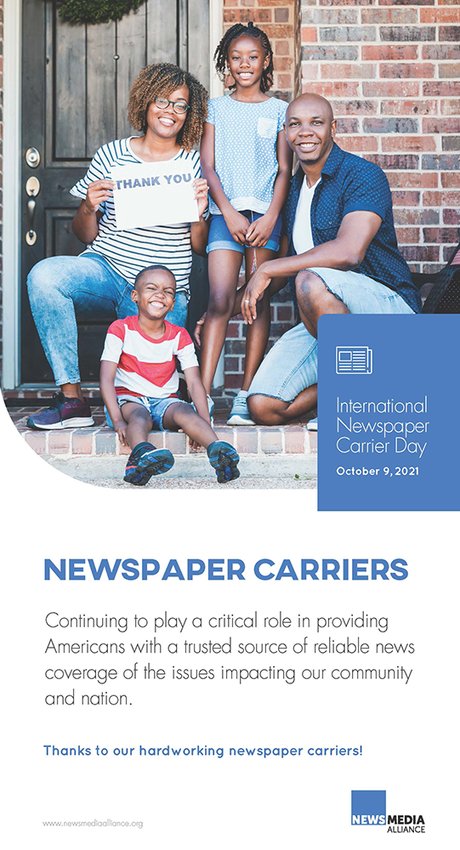 This year, the newspaper industry has designated Saturday, Oct. 9, as International Newspaper Carrier Day, a salute to the many newspaper carriers who deliver the news to Americans every week.
The News Media Alliance produces ads for newspapers to run in their print publications each year to thank our hardworking newspaper carriers, without whom many people would not receive the news.