Christina and Ray Appen may not have been aware they were part of a trend when they purchased a small newspaper, The ReVue, in the equally small (at that time) Atlanta suburb of Alpharetta, Georgia, during 1990. Since then, more highly skilled and professional journalists and news media executives have decided to become newspaper entrepreneurs. They often purchase local community newspapers because they are convinced those publications will be an integral part of the future of news gathering and dissemination.
Both Appens were longtime newspaper executives with Knight-Ridder/Miami Herald. Christina brought her advertising and corporate management skills, and Ray contributed his understanding of the rapid changes and new challenges for the newspaper industry. That initial purchase of The ReVue led to Appen Media, with six weekly newspapers in the north Atlanta suburbs and a broad palette of other news products and platforms.
Both wanted a business to support their family and to use that platform to become active community members. It was evident to them that the northern Atlanta suburbs would grow significantly in population, business and localized culture. Today, they cover all those sectors of their communities and more in the Alpharetta Roswell-Herald, Forsyth Herald, Johns Creek Herald, Milton Herald, Dunwoody Crier and Sandy Springs Crier. Those papers are distributed for free to 105,000 households weekly.
Appen Media is now a second-generation family business, with the Appens' two sons, Hans and Carl, as the publisher and director of content and business development, respectively. Christina and Ray are still actively involved in the business.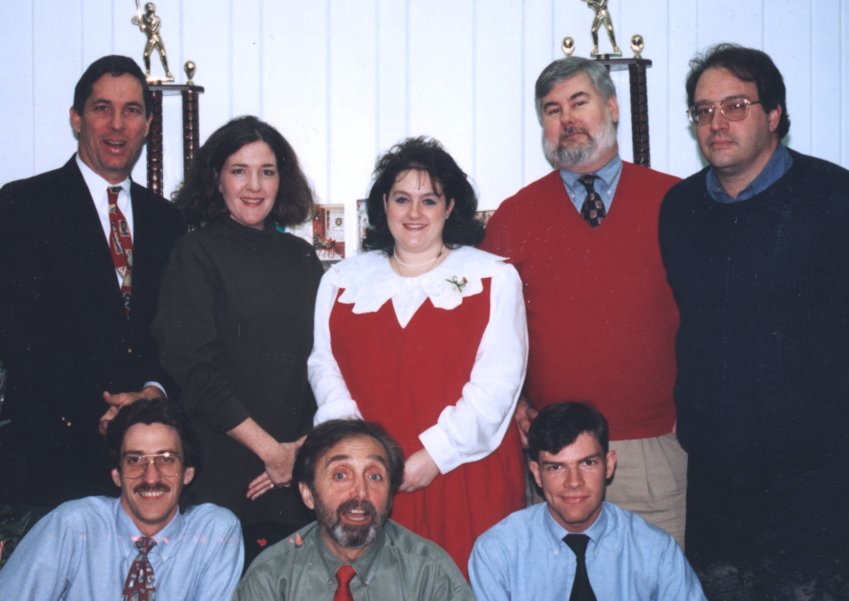 Hans readily admits he didn't think much about his future when he was a youngster. Because his parents owned a newspaper business, he knew there would be a future discussion about him succeeding them.
"During the summer between my junior and senior years at the University of Georgia, I was searching for an intern opportunity like most of my classmates. My mother suggested I could be helpful at the business, knowing that that experience could be important if I entered the business as a career," Appen said.
"I actually interned on our sales team. I was cold calling, going to networking events and building a little book of business for our advertising department. I didn't think I would be good at sales, but I loved it. At the start of my senior year, I decided I wasn't handing my book of business to anyone, so I commuted between Athens and Alpharetta three or four days a week. It seemed natural to join the family business when I graduated in May."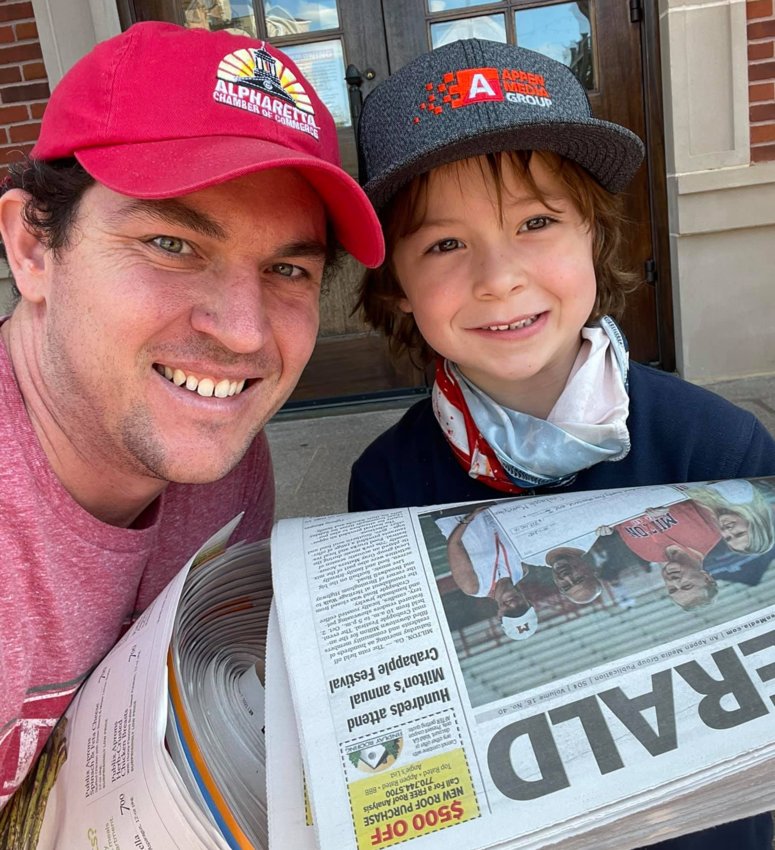 Hans cites his parents' openness to new ideas he and his brother suggest as a primary reason for Appen Media to invest in new platforms to diversify the business and readership and establish a leadership role in the communities where it publishes.
"Most of our diversification beyond newspapers has occurred since I became the publisher in 2017 and the valuable input of Carl when he joined the business," Hans Appen said. "We now produce community guides, newsletters and custom publications and offer brand development and creative design services for businesses in our coverage area.
"Our annual gala is our major community event, which was interrupted by the pandemic for two years. We hosted it again in October 2022 and welcomed 600 people. It was a great way to bring together many people connected to our company as advertisers and readers to celebrate."
Appen added that another element of the company's success is having never relied on subscription revenue. As northern Atlanta suburbs gained population, circulation of Appen Media's newspaper and other products also increased and has never decreased. He attributes that to the same trend in other major market areas. As The Atlanta Journal-Constitution had to shrink its staff, it had to stop covering these suburban areas in detail, which boosted Appen Media.
According to Appen, a major goal of the last six months has been featuring local businesses on the newspapers' business pages and highlighting the many resources available to people in those communities, especially from the smallest businesses. This is not sponsored content but editorial driven. Appen Media publishes special sections for advertorials and business advertising.
"For our reporters, interviewing and writing about local businesses gives them another reason to be in those communities and meet people. We want to allow those business owners to brag about their business at no charge," Appen said.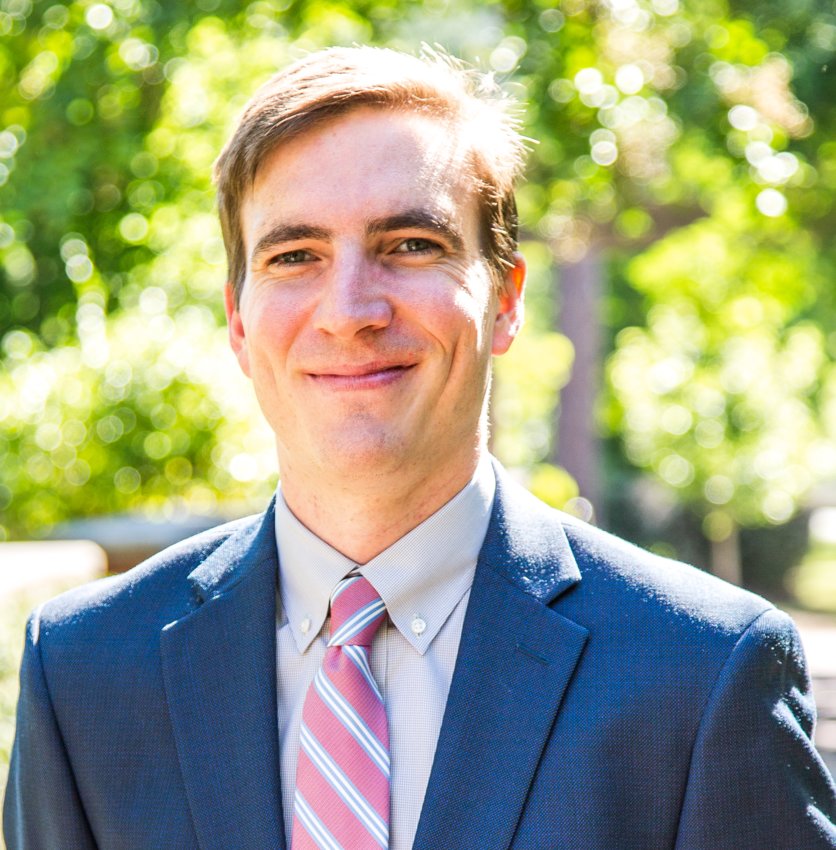 Carl Appen's path to partnering with his brother to grow Appen Media started during his senior year at the University of Oklahoma. His major was Letters, for which he received a B.A., but he also spent time writing news content as a personal interest.
"At some point, I made the connection that I was personally interested in journalism. By the end of the first semester of my senior year, I knew I would return home and work in the family business. Like Hans, I started in sales," Appen said.
Carl's title of director of content and business development would suggest he manages sales, but Mike Dorman is the company's director of sales and marketing. Most of Carl's time is spent overseeing the newsroom's operations, not from an editorial perspective but developing new products to sell that are affiliated with the newsroom.
"I built an internal tool for our reporters about how to request and track open records from local governments, including council meeting notes and police incident reports. From that project, I suggested we could present to the Alpharetta Chamber of Commerce about the use of open records requests for business intelligence. It shows we can be a resource for local businesses independent of the newsroom," Appen said.
Appen added that his role when networking or being involved in the community is as a representative of the newsroom. He clearly states he isn't a reporter but acts as a liaison to connect those he meets in the community with the newsroom to schedule an interview or suggest what might be a good story.
An editorial veteran at the helm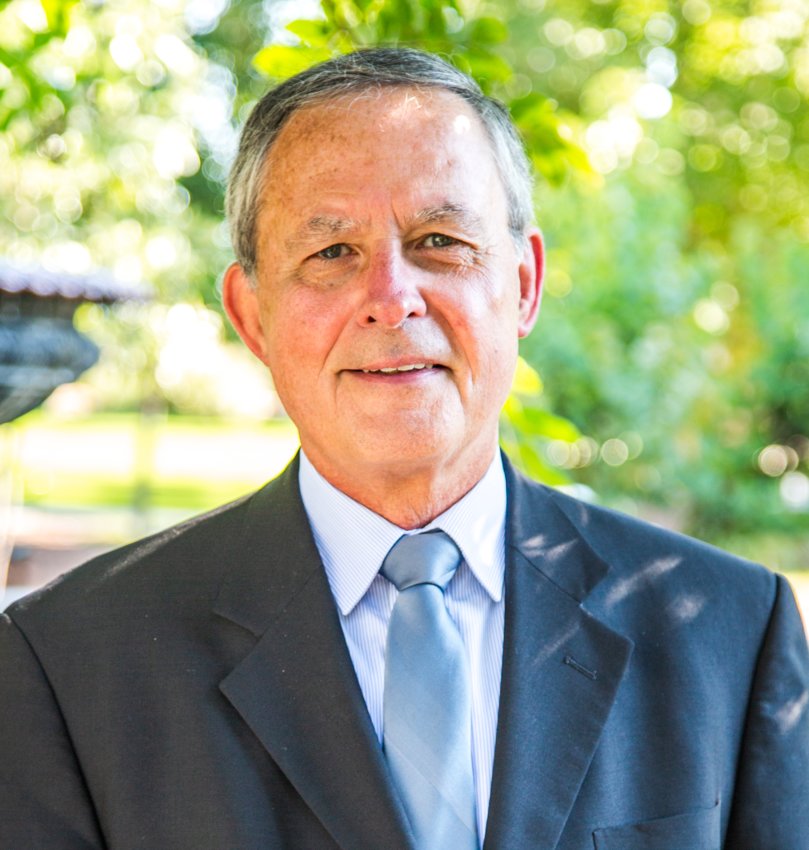 While the Appen brothers are focused on operating and growing Appen Media, the editorial content and staff of the newspapers are managed by Patrick Fox, another journalism veteran. After 25 years with The Atlanta Journal-Constitution, Fox decided to make a change. He joined Appen Media as its managing editor in June 2016.
"Working at a major metro like The Atlanta Journal-Constitution was certainly exciting, covering big events like the Olympics. After a quarter century in the city, I was happy to return to my roots — small-town newspapers and community journalism. I never lost my sense of appreciation for what a local community newspaper can do," said Fox.
Fox explained that he started his career working for a weekly newspaper in central Kansas. The publisher had a strong editorial sense about covering news, and Fox credits him and his experience there for teaching him 85% of what he knows about news reporting and managing today.
Fox heads a staff of three full-time reporters and several stringers, plus interns, often from the University of Georgia, during the summer months.
"With six different coverage areas, I try to make my reporters aware that their stories create more value when they're relevant to audiences in those coverage areas. They must look beyond the council chambers where they sit or the farmer they interview. Despite the similarities, each of our communities has a distinctive personality. Striking that balance is a challenge for our staff, but it's also a good experience," Fox said.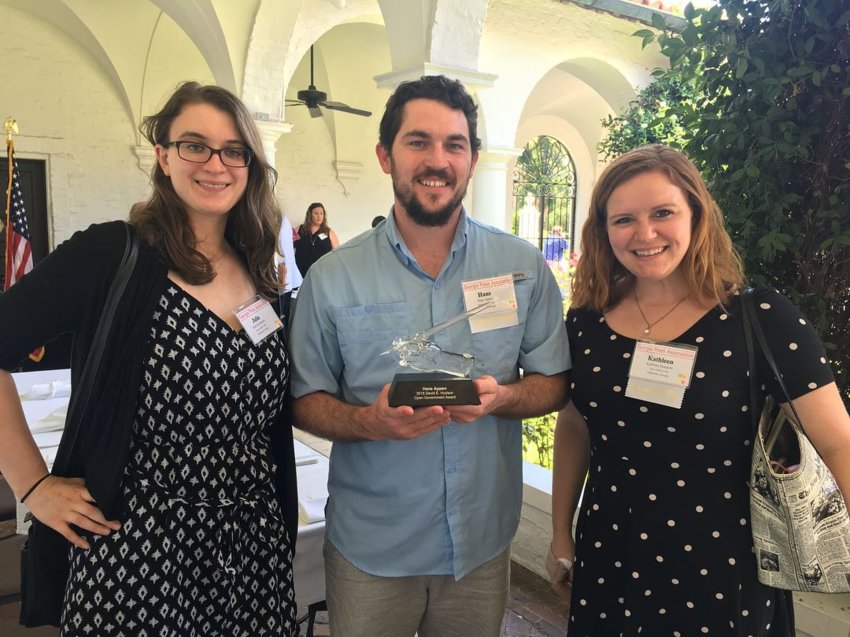 According to Fox, Appen Media has been doing more investigative reporting for the past eight years. Most of those stories target public officials, expose the amount of public funds spent on community projects and access open records.
"I credit Hans with putting some muscle behind our attempts to access records, especially from the police. When we first obtained police reports, many were completely redacted, totally black. He became so frustrated with the lack of transparency that he sued the police department in question, which was settled to our satisfaction. It helps to have a publisher that has a sense of what is the important news and is willing to spend some money to preserve it," Fox said.
Fox is committed to Appen Media's intern program and feels obligated to help them. He also considers them an investment. By providing them with experience in covering city hall, cultivating relationships and knowing where to find important information, he knows they're prepared to become a full-time reporter or a stringer after graduation at other newspapers or Appen Media.
He also shared a few "words of wisdom" for journalism students and those who recently graduated.
"Journalism graduates often complain they aren't hired because they have no experience but can't gain that experience. While they're in school, they need to become interns and even practice covering city council meetings and the police beat," Fox added.
"I also find many young graduates don't read newspapers. That is startling because they can learn how to write by reading good newspapers. They must also develop standards the equivalent of The New York Times or The Wall Street Journal. Make sure facts are straight, names are spelled correctly and information and numbers are checked and rechecked."
Creating the Appen Press Club
Hans Appen said the family has discussed for years how to monetize its digital news products and decided all its online content would remain free, with neither a paywall nor a subscription model. One of those new ideas they decided to try was the creation of the Appen Press Club, which was Carl's biggest project in 2022. It is a voluntary membership organization to promote and support Appen Media's mission of preserving and expanding local journalism.
"We offer various membership levels, starting at $15.99 monthly, and members receive various perks, such as free entry to all Appen Press Club events. All those dues — 100% — are used to support our newsroom, pay salaries, buy equipment, travel expenses and other costs. During the first week of the launch, three people walked in the door and handed us checks for $500 to become top-level members. The company doesn't profit a dime from it," Hans Appen said.
He added that the Appen Press Club has succeeded because the company simply asked people to help make local news sustainable and offered various options. Because of the free distribution of its newspapers, it can reach most of the local population through promotions, email newsletters and other platforms to conduct membership drives.
"We're planning Press Club events for 2023 so readers can meet our reporters and me to provide valuable feedback about our newspaper and online content. We are also developing a series of presentations from subject matter experts," Hans Appen said.
The power of the podcast
Appen Podcast Network was launched in 2018 to provide another channel to present news and information to a wider audience and new advertisers and to support the company's six newspapers. The network rapidly expanded to 17 different weekly podcasts, including investigative journalism, comedy, high school sports and the growing film industry in Georgia. The pandemic forced some of them to end since it was difficult to ask people to sit in a small studio together.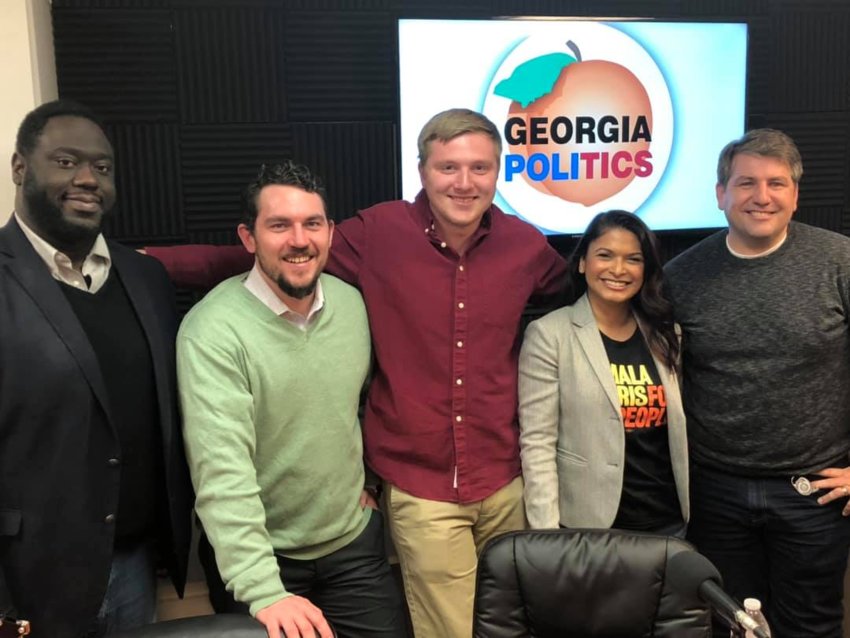 "During the summer of 2022, I attended the Texas Tribune Revenue Lab, focusing on the concept of developing news events. These are events people can attend, but also events that become a piece of news covered by the newsroom," Appen said.
A January 2023 event was first a podcast where Patrick Fox, managing editor at Appen Media, interviewed Liz Hausmann, a local county commissioner who was retiring after eight or nine years on the commission and a total of more than 20 years in public service. The theme of the interview was exit interviews.
"We had a reporter in the room during the podcast who wrote a byline story about the interview. As director of content and business development, my goal is to create more of these events to reach our audience via more than one of our news products and to showcase the importance of local news," Appen said.
Appen added that the Patrick Fox/Liz Hausmann podcast is part of rebooting Appen Media's Inside the Box podcast series. That series also featured several candidate forums during the political season leading to the November elections.
A new podcast being developed for 2023 is another example of how Appen Media is diversifying its content for its readers. According to Carl Appen, it will be a comedy entertainment show, totally unrelated to news coverage, but will utilize the company's production resources.
"Although the people in the communities where we deliver our weekly papers appreciate the quality and value of our news, there are still people who don't care about city council, county commission or school board meetings. The comedy entertainment podcast allows us to reach those people with content they may prefer and attract them to our editorial content," Appen said.
Appen also said the popularity of its podcasts has generated revenue from people in the community who would like to create a podcast with the help of Appen Media's production capabilities.
Both Hans and Carl Appen have been very clear that their efforts to grow Appen Media will continue. Hans said their focus for 2023 is to expand the resources and reach of the Appen Press Club, especially more events and launch a new and seventh print publication in another community. Carl is considering offering future interns more mentoring about his role, showing them the career opportunities in the operations of a newsroom and the business of a newspaper.
"My advice to young publishers is to be willing to take risks, to be open to new ideas. They must also be flexible, change their views and lean on and listen to people with experience," Hans Appen said.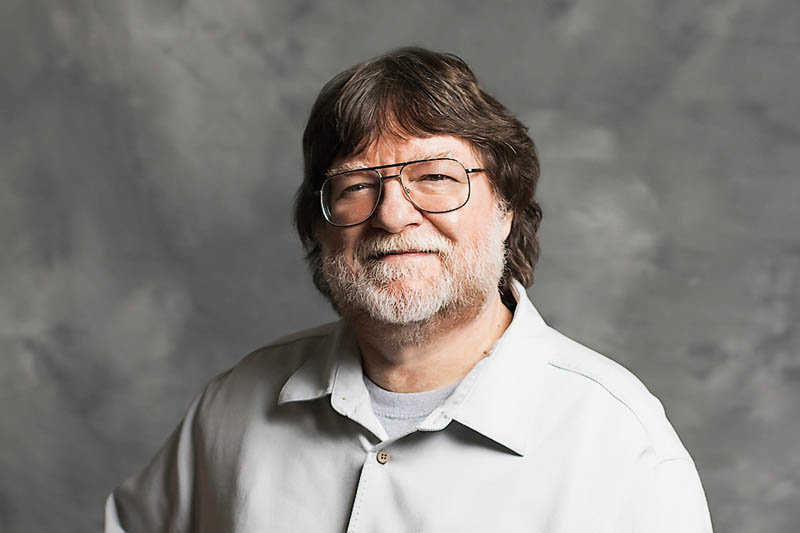 Bob Sillick has held many senior positions and served a myriad of clients during his 47 years in marketing and advertising. He has been a freelance/contract content researcher, writer, editor and manager since 2010. He can be reached at bobsillick@gmail.com.