The local news industry may have a wary eye on Axios, which is expanding its Axios Local operations to 11 cities by year's end, adding to the 14 cities already on the board. Axios Local aims to be in many more cities, but it doesn't yet have exact expansion dates beyond the first 25, they said in an email to E&P.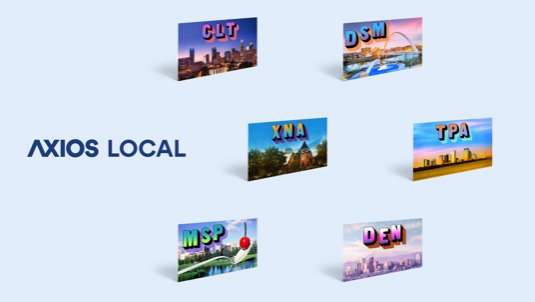 Each Axios Local city has a landing page with no paywall and a newsletter, emailed free to subscribers every weekday and written in Axios' punchy Smart Brevity style. In a recent interview, Ted Williams, general manager of Axios Local, said that the model is mainly advertising-based. He gauges the advertising mix at 60% local buyers and 40% national. Axios Local generated $5 million in revenue in 2021. However, profitability for the local division is likely years off.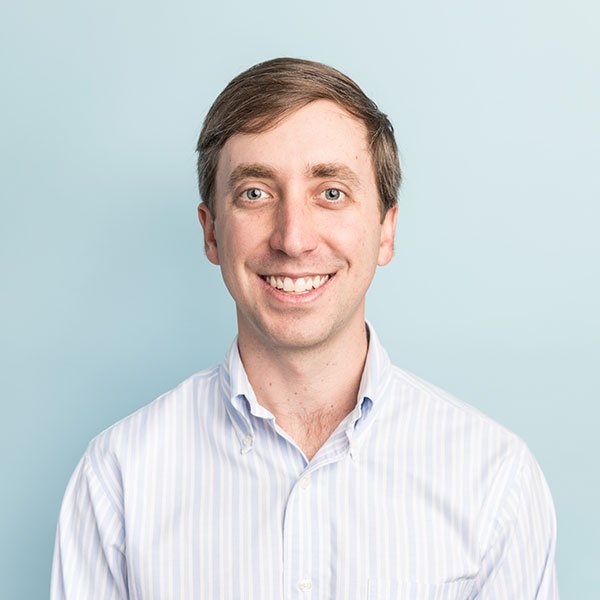 Williams also said that the operation will be hiring in roles across the board — including sales. Axios has a national sales team with people in D.C., New York and San Francisco. It also has a smaller sales team focused on Axios Local with people in Charlotte, Austin, Denver and Columbus. As of mid-February, Axios Local had 40+ editorial staff, with 29 open editorial roles. "If you look at the quality of the reporters that we're hiring, we're definitely hiring senior reporters in these markets, who have had really good careers at the local level, typically from one of the main publishers in the given city," said Williams.
The local effort together has about 700,000 subscribers as of late January. Charlotte has the biggest Axios Local subscribership, with Denver, the Twin Cities and Tampa each nearing the 100,000 marks around a year into their existence. Open rates for the newsletters are between 30% and 55% in current cities, says Axios.
Axios also recently launched a membership program and job boards in the cities. "The idea is to have advertising the main source of revenue, and then supplement that with a job board and membership program," said Williams. In Charlotte, Axios also has an event board where people can post events for a fee.
The membership program hasn't been marketed heavily yet. "Right now, we're building the program out," Williams said. It may include exclusive newsletters from authors. "Over time, we think there's demand for local events, both virtual and physical when that comes back. We don't have any plans to gate or paywall content."
Charlotte, where Williams started local site Charlotte Agenda in 2015 before selling it to Axios in 2020, has the biggest membership program. The Charlotte membership effort brings in more than $100,000 in annual subscription revenue from around 2,000 members. Charlotte is also the only city to have a weekend newsletter in addition to the weekday offering. Williams said that Axios Local will consider this year whether to add more weekend newsletters.
"We think of the smart professional as our target audience. We think about how to deliver the smart professional news and information that they need and that matters to them," Williams said of the Axios philosophy. The philosophy is further explained in an Axios Local manifesto that declares, "We want to bring smart, modern, trustworthy local news to every community in America. This sounds insanely ambitious (or just insane). But you don't solve gigantic societal and business problems by thinking small."
South Carolina-based 6AM City is often cited as a competitor and has launched operations in several cities where Axios has encamped. The 11 Axios Local has on deck now are Baltimore, Boston, Detroit, Houston, Miami, Phoenix, Raleigh, Richmond, Salt Lake City, San Francisco and Seattle.
"Go deeper"
A perusal of a recent Axios Twin Cities newsletter shows stories on no-knock warrants, a new restaurant, worker's comp and vending machine salad at the airport. The newsletter has links to stories from Minnesota Public Radio, Fox 9 and the Star Tribune.
Axios Local includes sponsored stories, as does the Axios main site. Some of the sponsored stories are in the Axios Smart Brevity style and format that Axios employs in its news copy and which Axios has trademarked and spun into a SaaS business called Axios HQ. The Smart Brevity style comes with paragraph labels, called Axioms, that read "Why it matters," "1 big thing" and "Go deeper," among other exhortations and classifications.
The company doesn't allow advertisers to use any of the editorial Axioms in ads, but the style's practices on bolding, bulleting and word count are found in the ads. All ads have a "A message from" disclaimer to set them apart from Axios editorial content.
This fall, Axios is releasing a handbook that spells out the "secrets of Smart Brevity, the media company's signature style for efficient, effective communication," says the company. Axios has also recently launched three Axios Pro newsletters, which deal in industry-specific news and analysis: Fintech Deals, Retail Deals and Health Tech Deals, with Climate Deals and Media Deals said to be not far behind.
Axios, headquartered in Arlington, Virginia, is owned by Axios Media Inc. The largest shareholders are the founders, Jim VandeHei, Mike Allen and Roy Schwartz, all formerly from Politico. All Axios employees are given stock options in the company.
Investors include Cox Enterprises, Glade Brook Capital, Greycroft and NBC. Viewers may have seen Axios on MSNBC, as the channel and Axios do a weekday sponsored appearance.
Mary Reardon is a writer and editor based in Wisconsin.