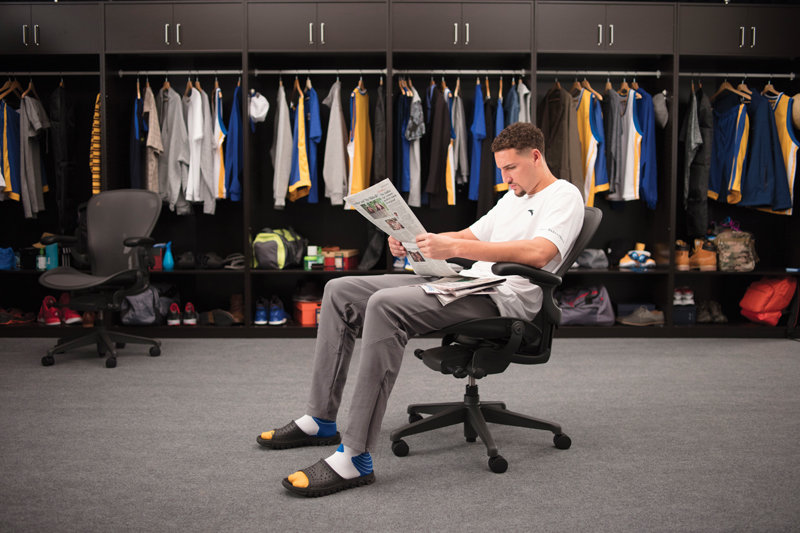 As part of his pregame ritual, NBA All-Star and Golden State Warrior Klay Thompson makes sure to sit down, relax and do one thing: read the print newspaper. Naturally, when the Bay Area News Group (BANG) decided to seek out a local sports hero to tell their story, they knew exactly where to look.
As the group's brand ambassador, Thompson will play an important role in a yearlong print, digital and outdoor marketing campaign showcasing its regional brands: The Mercury News, East Bay Times and Marin Independent Journal.
The main message of the campaign is to start a new ritual and read the paper.
"Klay loves living in the Bay Area and he wants to be well-informed about local topics and opportunities," said Olga Mitina, BANG marketing director. "We feel the partnership is also a great fit because of what Klay and our readers have in common: they share our commitment to supporting quality journalism in our community."
At Thompson's request, the company will also donate newspapers to Oakland-area schools in an effort to promote literacy and education to young readers.
"Klay stands out on and off the court and BANG applauds his commitment," Mitina said. "Children and adults emulate him—we hope that translates into fans recognizing how he values reading the news in a busy world with a pro career."