The latest Borrell Benchmarking report from Borrell Associates was just released, showing that local digital advertising will grow 9% to over $92 billion, which will amount to almost two-thirds of all available local advertising dollars, rising to nearly three-quarters by 2025.
The major shift in purchase behaviors during the COVID-19 pandemic seems to center on how local businesses moved a good deal of their budgets from Google paid search to targeted banners served programmatically. The report also revealed that almost 20% of media companies stated that video streaming (OTT) has become their number one digital product purchased by local advertisers, with spending projected to surpass paid search within three years.
Other data within the 66-page report showed that for the 1st time, TV stations have surpassed newspapers in terms of average digital dollars, with 50% stating that OTT is their No. 1 source of digital revenue, with no newspapers making that claim.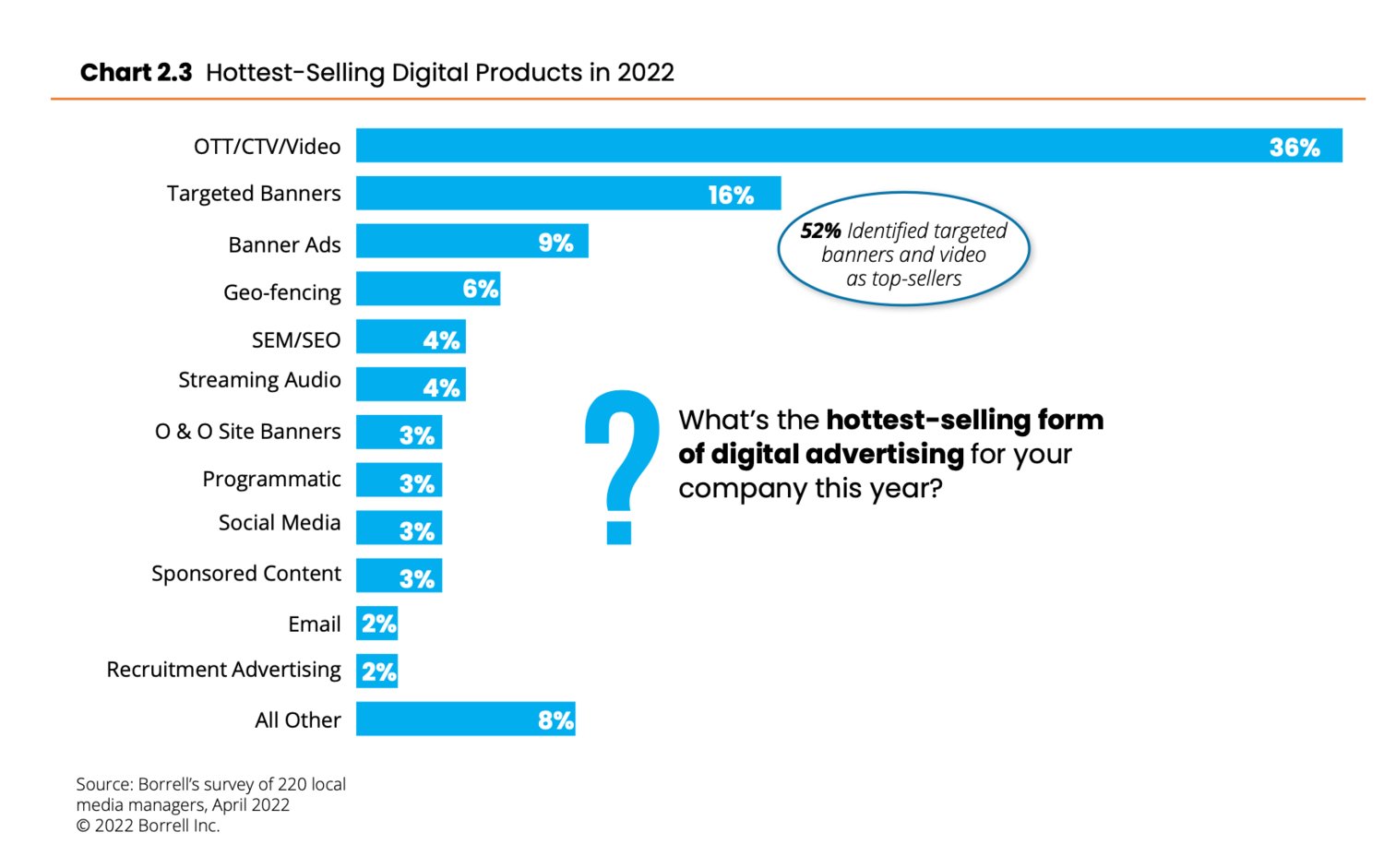 In this 134th episode of "E&P Reports," Borrell Associates CEO Gordon Borrell breaks down the numbers in their latest Local Digital Advertising Benchmark Study. Also joining in the conversation to offer insight into how this information can benefit the news media industry are Angela Betasso, president and CEO, JDA Media and Tom Sly, VP, revenue national media at The E.W. Scripps Company.
Related links:
Borrell 2022 Annual Benchmarking Report
Local Media Consortium 2022 Spring Conference