It's been two years since George Floyd died — his murder sparking a global conversation about race and racism. Journalism hasn't been exempt from the discussion. More publications across the nation used 2020 to make an aggressive push to diversify newsrooms. Numerous Diversity, Equity and Inclusion (DEI) positions were created to help improve news publishers' hiring practices.
There is a reason this might feel familiar. It's because journalism has done this before and finds itself still seeking answers it should have found years sooner.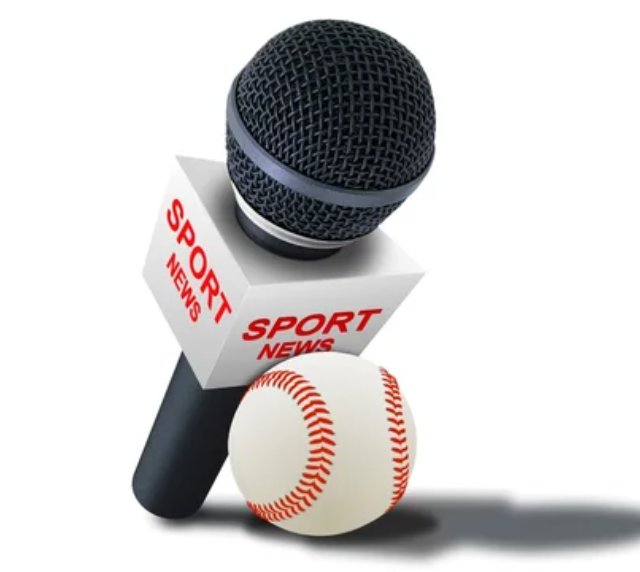 Leon Carter and Sandy Bailey (now Rosenbush) sought to change the way sports departments and press boxes looked across the nation. They were experienced journalists who wanted to see change. Carter was the chairman of the National Association of Black Journalists' Sports Task Force. Bailey was the first woman to be president of the Associated Press Sports Editors. Together, they founded the Sports Journalism Institute. Their SJI initiative was created at the 1992 National Association of Black Journalists Convention in Detroit with a grant from the Freedom Forum.
SJI's mission is to help women and minorities work in sports journalism by placing students through "boot camp." From there, they are provided paid summer internships at newsrooms across the nation. As SJI approaches its 30th class, the program has had more than 350 student journalists.
I am among those individuals to go through SJI, graduating among its second class, and since then, I've served as the program's co-director. Our talented alums have included:
Kendra Andrews, Warriors reporter, ESPN
Malika Andrews, NBA Today anchor and reporter, ESPN
Zolan Kanno-Youngs, White House correspondent, The New York Times
Isabelle Khurshudyan, Moscow correspondent, The Washington Post
Christopher Lopez, senior programming editor/gambling, FOX Sports
Soraya McDonald, senior culture reporter, Andscape (formerly, The Undefeated)
Thuc Nhi Nguyen, sports reporter, Los Angeles Times
Marcus Thompson, columnist, The Athletic
Shemar Woods, editorial director, SI.Now, FanNation
At the time, SJI was just the start. The four major journalism associations were thriving. UNITY: Journalists of Color was created in 1994. So, what happened? How did all this promise lead our industry to ask some of the same questions we asked back then?
Many of us remember the economic recession of the 2000s. Several industries suffered — journalism among them. Diversity went from a necessity to a luxury item. Social media and the rise of several new startup organizations began making an impact, creating a kind of "instant visibility" journalism never had before. Still, it brought something else to our attention: newsrooms are not diverse.
This is a problem I've dedicated my whole career to solving. It is one of the reasons why I returned to The Boston Globe. My current position is a newly created masthead role of senior assistant managing editor, talent and community.
As we approach the second anniversary of George Floyd's death, we must still ask where we are headed with diversity efforts. The momentum is inconsistent; some have continued to build while others have slowed. We've seen this before. Look at the figures from the latest APSE 2021 Sports Media Racial and Gender Report Card:
79.2% of the sports editors were white, and 83.3% were men.
77.1% of the columnists were white; 82.2% were men.
77.1% of the reporters were white; 85.6% were men.
Diversity takes work and commitment and must come from the top of an organization. Without that, your company will never have an effective long-term approach to recruiting and retention.
Here are some best practices:
Hiring managers should go to the minority journalism associations' conventions — in person. This is critical to building relationships. Recruiting should not start when you have an opening.
During the interview process, make sure candidates see diversity in your newsroom. The interview process is a window into your organization.
Stop looking for "the next." Many managers want candidates to be similar to other journalists, but candidates have different skills, talents and voices. Embrace that.
Hire Black women to cover sports, especially at legacy newspapers. There is one Black woman sports columnist at all these institutions — The Washington Post's Candace Buckner, a 2001 SJI alum.
Social media has made it easier to find talent. All we have to do now is make sure another 30 years don't pass while we're still asking the same questions.
Gregory Lee Jr. is senior assistant managing editor, talent and community at The Boston Globe. He was the president of the National Association of Black Journalists from 2011 to 2013 and the 2013 recipient of the Missouri Honor Medal.