It has only been a few years since the February 2018 announcement that Nicole Carroll was to succeed Joanne Lipman as editor-in-chief of USA Today. She was by no means an outsider to the operation, being part of their Network of more than 200 local digital properties in 45 states. As an editor and vice president of news at The Arizona Republic, Carroll led a team that won a Pulitzer Prize in Explanatory Reporting.
Today, Carroll not only manages this Gannett flagship, but she is also one of the 19 members of the Pulitzer Board, comprising leading journalists, news executives and academics who preside over the judging process.

In this 157th episode of "E&P Reports," E&P Publisher Mike Blinder speaks with Nicole Carroll, president of news and editor-in-chief of USA TODAY, about the past 40 years for this iconic news media brand and its evolution to a multi-platform national information outlet. Their conversation occurred in the immediate aftermath of Hurricane Ian, a devastating storm for Florida, where Gannett operates 18 daily operations, including in Ft. Myers and Naples. Carroll reported to Blinder that at least three of their journalists' homes were no longer habitable.
She marveled at the tenacity and resilience of their journalists. "Daylight came, and they could not wait to get back out there, helping their community, and that has been their focus," Carroll told Blinder.
Having Gannett's newsrooms across the country and abroad connected through digital communications enables journalists to share information and build on stories. Journalists chat about important public interest topics — in this case, a catastrophic weather event. Through chat conversations, they began planning their approach to coverage approach when the storm was still a far-off tropical depression.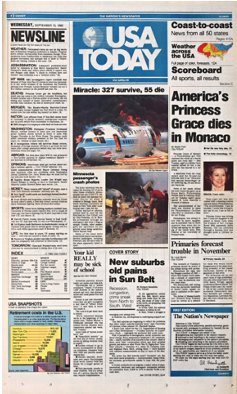 Carroll and Blinder also spoke about the USA TODAY's 40th Anniversary and the brand's evolution. Earlier in her career, she was a Gannett reporter "on loan" — or "loaners" — to USA TODAY. "You would work three- or six-month shifts, and then you'd go back to your home paper," she explained to Blinder.'
Content that is factual, informative, and accessible is foundational to the brand. "We always say that we're expert, not elitist," she said. That resonates with readers. USA TODAY continues to have strong single-copy and home-delivery figures, she suggested, plus distribution at partner hotels. This brilliant marketing strategy introduced an untold number of travelers to USA TODAY's colorful front page, predictably placed just outside their hotel room door each morning. The website attracts an impressive audience, as well, including a segment that represents younger news consumers.
"We have, on average, 100 million unique visitors every month to USA TODAY," Carroll reported. "We are leaning into our heritage of innovation. We were innovative 40 years ago. We still are today. So, just this morning, we created out of Hurricane Ian a text chat where people can sign up for texts about the hurricane. Some of them are getting cell service, but they're not getting internet, or they don't have power, and we're giving them constant updates via text to the readers. And we were up to more than 5,000 people in about 24 hours who've signed up for that. So, that's one small daily innovation we're doing to connect readers to the news they need when they need it."
Having seen USA Today mature over decades, Carroll credits the editorial coverage for its longevity and popularity. "Our editors were just in tune with what America was talking about," she reflected.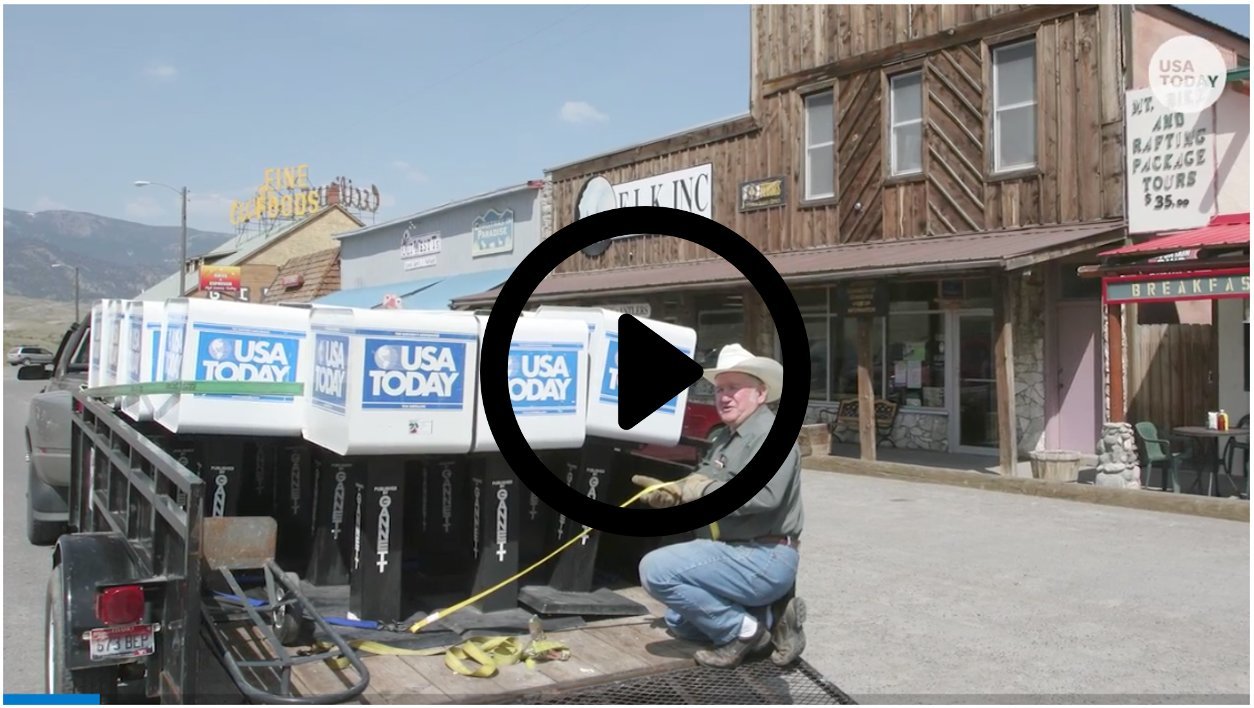 View anniversary video featuring vignettes and interviews with USA TODAY founding leaders and executives