CherryRoad Media CEO and founder Jeremy Gulban started his business with specific goals and values in mind but without a specific set of plans. He wanted his technology company to support local journalism, and a huge opportunity gave him that chance.
"I don't think there was a big overarching strategy other than 'let's give this a shot,'" he said.
The company entered the industry with its first publication in late 2020, and now CherryRoad Media owns 64 newspapers in 10 states. Gulban is also the CEO of CherryRoad Technologies, based in Parsippany, New Jersey, a software modernization company offering technology solutions like cloud hosting and other network systems. His father started the business in 1983, and Gulban took over operations in 2008.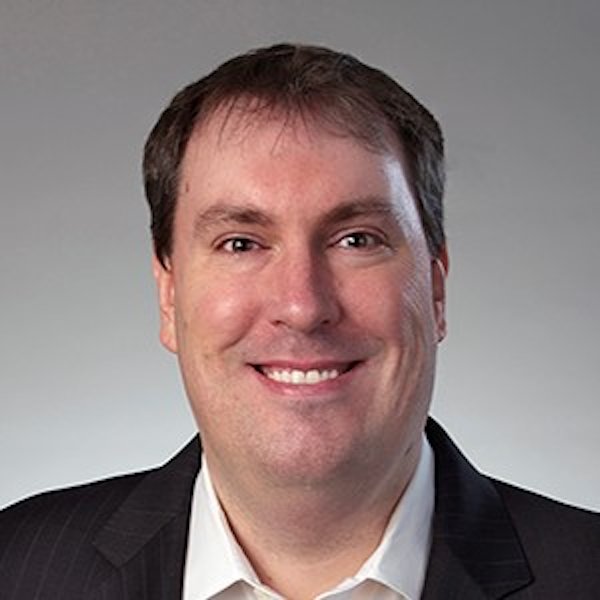 Gulban saw an opportunity to support newspapers and modernize how they reach their local communities through the technology company.
Gulban's first newspaper was the Cook County News-Herald, a Minnesota-based weekly. He saw the struggles local journalism faced during the pandemic and wanted to take the opportunity to keep newspapers in the communities they served.
He said he looked at the Minnesota publication as a trial, which was a huge success. It was not long before the company was off to the races.
Soon after, CherryRoad Media acquired four publications in Arkansas, one in Alabama, and then created the Rainy Lake Gazette as a startup in International Falls, Minnesota, in July 2021.
In September, Gulban saw his biggest opportunity yet when he purchased 20 publications from Gannett.
He said his success, in part, was due to "our willingness to dive headfirst into it."
"There definitely was opportunity there, and we were willing to just grab it. We knew it would be challenging and a bit messy, but we ground our way through it," he said.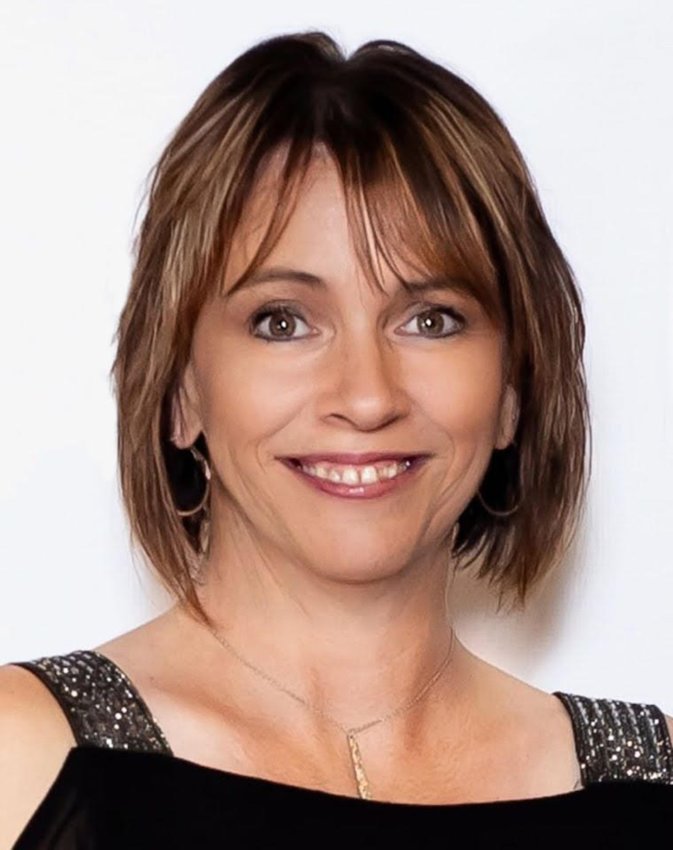 The acquisition also gave a new opportunity to Kathy Malm, CherryRoad Media's vice president of sales. After starting in the local newspaper industry 25 years ago, she had been a vice president with Gannett, working in advertising and sales near her cattle ranch in Kansas. She saw the opportunity with CherryRoad Media as an exciting challenge.
"It's actually been fun, I think, for all of us. We've had a lot of experiences in the newspaper business, so it really has been fun to return to our roots and dive into hyperlocal journalism," she said.
She admires Gulban's commitment to the industry and credits that commitment to the company's successes.
"CherryRoad has rapidly expanded because our CEO Jeremy Gulban is committed to community journalism and community newspapers. He really is interested in finding where CherryRoad can be a good fit in a community," she said. "In communities that didn't have a newspaper at all, he feels it's important to give that to the community."
She said the communities, in turn, have expressed gratitude for the publications and supported them.
"We definitely have seen a lift in our subscriber models and circulation. The comments that we have from local subscribers and readers is they are just thrilled to see the local content that we are able to deliver," she said.
Malm said that the business model focuses on hyperlocal content in addition to modernizing technology in newspapers.
"You're not seeing the same article that's running in 20 papers. It's just about your hometown community news," Malm said.
She pointed to two cases where CherryRoad has kept local journalism in communities.
"Our most recent one was a startup, and a startup was how this all started," she said. "The existing newspaper was going to close down, and he (Jeremy) offered to buy it."
The company did not take the offer, so Gulban instead started a new newspaper in its place, the Rainy Lake Gazette.
Their second startup was with the Lake County Press in Lake County, Minnesota, when CherryRoad Media brought a newspaper back to the community in January after two years without news.
"In that community, there was not a local newspaper. It was a news desert," Malm said.
The community's previous newspaper, the Lake County News-Chronicle, closed in the spring of 2020. Gulban relaunched the publication on Jan. 29th as a Saturday weekly paper.
"We are excited to bring a local newspaper back to Lake County," Gulban said in a press release at the time. "Last summer, we started the Rainy Lake Gazette in International Falls, and we recently purchased seven newspapers in communities across Minnesota. Adding Lake County to our growing list of Minnesota newspapers, which also includes the Cook County News-Herald, was an easy decision for us."
The newspaper serves the communities of Two Harbors, Silver Bay, Finland and Knife River. He followed the same model as he did with the Rainy Lake Gazette, first distributing the publication for free to all homes and switching to a subscriber model after four weeks.
"We hope to introduce the entire area to their new newspaper," Gulban said at the time of the launch. "We are confident our neighbors will find the coverage we provide of their communities valuable. We hope everyone will join us with a subscription after these introductory weeks."
Gulban said he found a niche with rural weekly papers. While not all the newspapers the company acquires fit that model, he said rural weeklies seem to work best within their goals of keeping local news in communities while modernizing existing technology.
"It really just depends on what comes along, but it's really settled on a target market for us in midsized, rural, county-seat weeklies," he said.
He said some publications publish three to five times per week or more, but nearly all of them are "more rural in nature."
"I think we feel like there's a sweet spot of around seven to 10 publications in every state," he said.
That allows the publications to invest in shared resources and gives CherryRoad Media the opportunity to expand across the country. He said that newspaper associations offered a starting point for the company to expand into new regions.
"Our business model, right now, is we want to acquire newspapers that are primarily ones that are struggling, bringing efficiency to the print operation and looking to expand digitally," he said.
At the same time, the technology side of the company is modernizing those newspapers, which often have limited access to high-tech products. Gulban said CherryRoad is bringing those rural newspapers "a little bit ahead of the curve," giving them robust bandwidth access in communities where it is often lacking.
"As more and more communities become more wired, we think we can really make a difference on the digital side of things. There's just so much technology, and it's growing so fast that maybe it isn't completely understood," he said. "We think we can help with that, and that's what we primarily want to position the newspapers to do."
Gulban said the company's growth spurt was not without challenges, but they arrived at a good place around the summer.
"Overall, it's been a pretty big challenge here to bring on that many titles all at once," he said. "I think our team has done a really great job of figuring it out as we go here."
Among the challenges was a staffing shortage in newspapers they acquired, particularly on the editorial side of newspapers. Many of the struggling publications had cut their staffs so short before CherryRoad stepped in that they were facing daily challenges, Gulban said.
"Our biggest challenge was a lack of staffing at pretty much every property, particularly on the editorial side," he said.
Another challenge was converting the systems across their titles. Gulban said it was a significant task to complete the massive project across dozens of publications, but it helped that the company is staffed with experts in the field.
"System implementation is the core of our business, so we had a lot of skillsets here to pull that off," he said.
He said his biggest accomplishment has been keeping each publication running smoothly.
"It doesn't sound like much, but just getting the paper out the door every single week and every single day in some cases has been our biggest accomplishment. I think it is a huge accomplishment to build what we've built because we had so little infrastructure," he said. "We hear from people that they love what we're doing. You wouldn't think of it as huge accomplishments, but at the end of the day, I think they are because we've really come a very long way in a very short time period."
Gulban said they decided to slow down temporarily on new acquisitions and now plan to take their existing publications to the next level.
"We took kind of a break from March forward to digest some things," he said. "We want to come back around now at our properties and start making some improvements."
He said those improvements will likely include an improved digital experience and introducing new digital products at some of the publications. His plans for digital improvements include increased focus on real-time news events presented to readers online. He also wants to launch podcasts at some publications to gauge interest among the communities they serve.
"We really want to find the right industry to launch that in the right markets and see what works and what doesn't work," he said.
Moving forward, he said they plan to continue expanding and improving the technology at each new property they acquire.
"We're also looking to expand as new opportunities present themselves, but we want to strike a balance between growing and nurturing, as well as expanding," he said.
Alyssa Choiniere is an Editor & Publisher contributor. She is a journalist based in southwestern Pennsylvania covering a variety of topics including industry news and criminal justice.