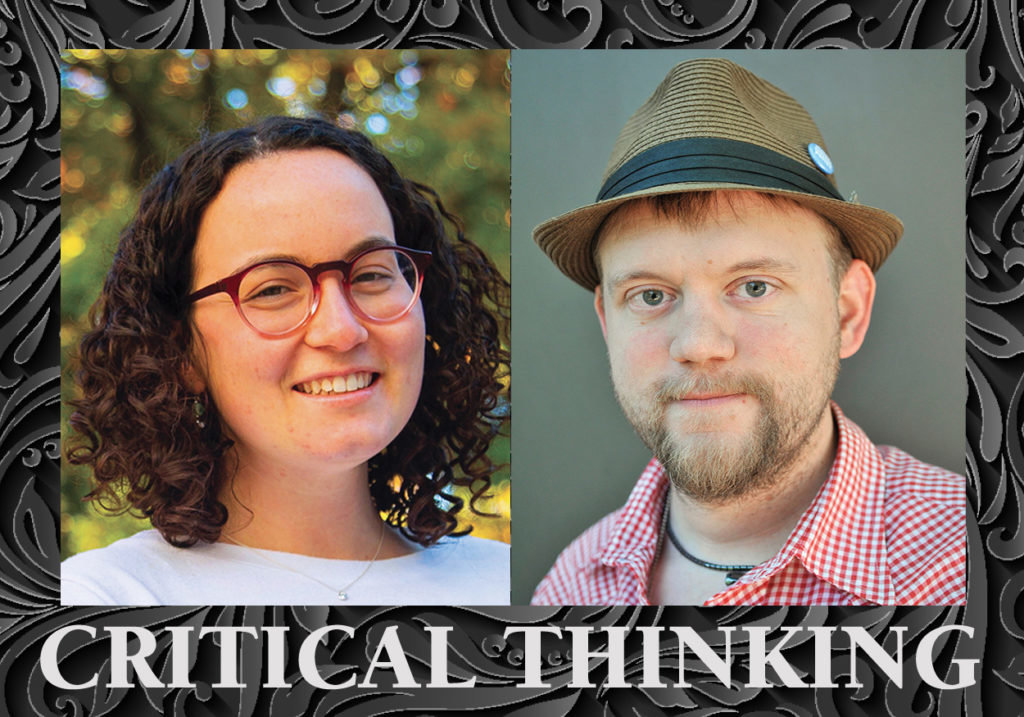 During a recent White House press conference, CNN's Jim Acosta got into a heated exchange with President Trump and an 'altercation' with an intern. Did Acosta's behavior play into Trump's anti-press narrative?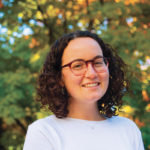 Maya Goldman, 20, junior, University of Michigan, Ann Arbor, Mich.
Goldman is studying anthropology and writing, and is currently the editor-in-chief of the student newspaper, the Michigan Daily.
I don't believe CNN's Jim Acosta was playing into President Trump's anti-press narrative when the pair got into a heated exchange during a post-midterm elections press conference.
As I watched the events of the press conference unfurl, I was reminded of something I was told by an editor at the Michigan Daily when I first started out as a news reporter. She told me that my role wasn't just to smile and nod at people in positions of power—it was to challenge their comments and get to the bottom of why they had said the things they'd said.
This is exactly what Acosta did throughout his exchange with Trump. Acosta wasn't doing anything wrong or even anything out of the ordinary for a professional journalist. He was pushing back on Trump's answers, sure, but that's what journalists do. It's necessary to push against whomever they're interviewing. It's important to ask hard questions and figure out the truth in the situation.
In fact, I'd even say this kind of truth-seeking that Acosta exhibited actively goes against the anti-press narrative. By continuing to pursue accurate information (and pressing Trump to disseminate accurate information himself), Acosta showed a commitment to combating fake news. Acosta's actions at this press conference showed that journalists aren't backing down in their pursuit for answers.
Trump has stated again and again that he thinks the press are the "enemy of the people." But Acosta was simply doing his job at this press conference by seeking out the truth and refusing to back down—and journalists shouldn't have to stop doing their jobs simply because it makes the president uncomfortable.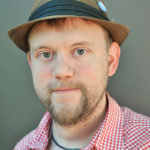 Christopher Fox Graham, 39, managing editor, Larson Newspapers, Sedona, Ariz.
Graham first worked for Larson Newspapers as a copy editor from 2004 to 2008. He returned to the paper in 2009 and was promoted to managing editor in 2013. Larson Newspapers is a family-owned newspaper chain that publishes the Sedona Red Rock News, Cottonwood Journal Extra and the Camp Verde Journal in Arizona's Verde Valley.
CNN's Jim Acosta did no journalist and no news consumer any favors by arguing with the president. As the Acosta incident took over the news cycle, the questions he asked were forgotten. How does that better inform our public?
Acosta's actions also benefited no reporters. When a journalist becomes the subject of a news story, readers question if we're doing our work for ourselves or for our public. Journalists shouldn't report on arguments we have with politicians, we should just report what they say.
The repetition of falsehoods damages our republic and harms democratic institutions, but if politicians are committed to repeating falsehoods, picking a verbal fight during a press conference will not convince them they're wrong. Such self-reflective epiphanies only happen in movies.
Newspaper readers and television news watchers wait for subsequent summarizations of press conferences by journalists about what was said and whether it is verifiably true or false. Those news stories are the place and time to point out the falsehoods of political figures that ignore or disregard facts or dispute the truth.
Journalists can and should ask tough questions or challenge political figures in one-on-one interviews when the politician has no means to weasel out of a direct response, but leave the discussion about how a politician answers or chooses words to an editors' commentary or in-depth think pieces.
Journalists must be adversaries of political figures, always. Our duty is to fact-check what they say, how they say it and point out to our audiences whether what is true, false or nuanced—not prove who can win a shouting match. Even if we win it, we lose.
Politicians—before this president and long after he leaves office—will attack the press for doing our job. We should not feed them.