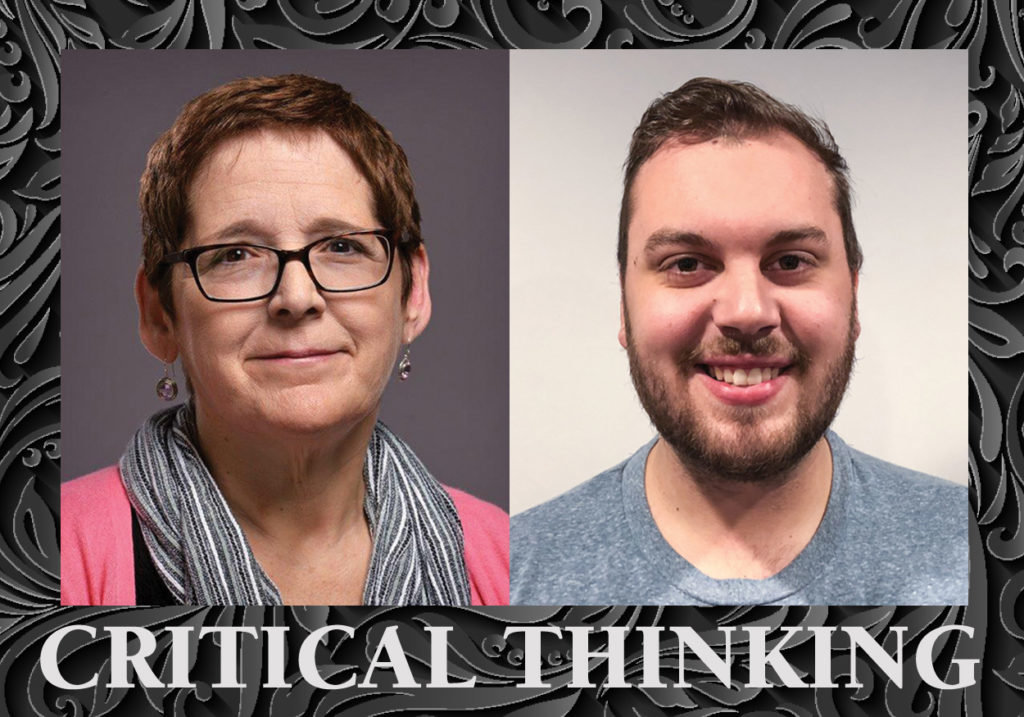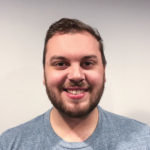 Glenn Rohrbacker, 22, senior, University of New Haven (West Haven, Conn.)
Rohrbacker is the editor-in-chief of the student-run newspaper, Charger Bulletin. He has been a staff member since 2014 and editor since July 2016.
After President Trump returned from his trip from Asia, he held a press conference to lay out his vision for what he accomplished. Many news outlets reported on his ideas and how he followed through with his "America First" agenda, but the New York Times also published a story titled "My Fellow Americans…I'm thirsty."
I initially thought this was satire, maybe Andy Borowitz was guest-writing. But upon reading the article and discovering it was a serious piece about President Trump needing a drink of water, I wondered: why?
The Hill is also a big proponent of publishing non-stories and creating a story any time the President tweets. One example is of their story on Trump's tweet commenting on China sending a delegation to North Korea in November. The story had nine shares at that time.
At a time when newsrooms, including the New York Times, are cutting down staff due to a purported lack of resources, a piece like this is being published with no value whatsoever. We have gotten so caught up in the new-story-every-hour rat race of coverage that we have thrown news judgement out the window. As one of the most highly-anticipated midterm election seasons approaches, we need to do better.
Journalists need to focus on the stories that are not being told. They need to focus on the stories that get pushed aside to write about a tweet or a drink of water. Stories from the halls of Congress only brought to the light by hard working journalists are not being read, and in some cases, not even written.
Journalists can fix this issue and stop covering meaningless tweets and social faux pas. We know that President Trump is unconventional, and we need to get used to the fact that he will tweet his feelings and lash out when provoked. That is not news. Despite the constant attacks from the Commander-in-Chief, the media has an incredible influence over public conversation. If constant coverage is given to frivolous things like Fuji Water, important stories affecting public policy get lost in that conversation.
Newsrooms are at a pivotal moment in history, and in the midst of a puberty-like change. Technology should not be the only goal in revamping news coverage. Outlets need to take a serious look at news judgment because the public will be worse off without it.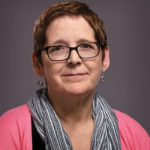 Suzanne Cassidy, 55, opinion editor, LNP (Lancaster, Pa.)
Cassidy has been LNP opinion editor since September 2014.
The new year will bring midterm elections. For journalists, that means a temptation to focus on the horse race, and not policy. We ought to resist it.
Whether covering local or national races, we need to examine what politicians and would-be politicians would do, or are doing, and not merely their standing in the polls.
And we need to make clear to readers what our role is: Journalists are not boosters of any one candidate; choosing one candidate over another is the preserve of the voter.
If your newspaper makes political endorsements, it needs to clearly delineate opinion journalism from objective reporting.
In this "fake news" era, we need to vow to help our readers to be more newspaper-literate. Explain the difference between an op-ed and an editorial, the difference between a breaking news story and an analysis piece. We can't be defensive; we must be explicatory. It's not the fault of readers that the lines have been blurred—that's the result of a concerted campaign to diminish the power of the free press and its role as watchdog.
As to that role, readers tend to be grateful when we exercise it—but only when we do so fairly, and in their interests as opposed to ours.
Take on the school board, for instance, that is playing fast and loose with state open-meetings laws—not for gotcha purposes, but for the sake of school district taxpayers and schoolchildren. Keep an eye on other local government boards to ensure they're complying with transparency laws. Explain those laws to readers, so they can be on the lookout for transgressions too. This not only empowers them, but helps the newspaper foster a relationship with the community.
A Reuters/Ipsos opinion poll released last October found that the number of people who said they had a "great deal" or "some" confidence in the press rose to 48 percent in September from 39 percent in November 2016.
My theory for the rise in public confidence in journalists? Because we're pushing back against the charges of "fake news" and rediscovering our watchdog role—and emphasizing the need to be fair and accurate.
When we mess up, we correct our mistakes. We should remind readers that's the difference between a journalist and a blogger untethered by journalistic principles.
We should let them know about the professional ethics that guide us—and we should adhere to those ethics, in 2018 and always.