The Washington Post reportedly spent about $10 million for a Super Bowl commercial this year. Was it a wise way to invest in journalism, or should the money have been invested in their employees?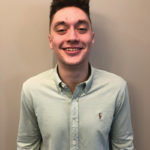 Joe Severino, 21, senior, West Virginia University, Morgantown, W.Va.
Severino is studying journalism and is currently the news editor for the Daily Athenaeum. He is set to graduate this spring.
If you managed to sit through a snoozer of a Super Bowl this year, then you likely saw the minute-long Tom Hanks-voiced Washington Post commercial supporting journalism during the fourth quarter.
Washington Post reporters took to Twitter to give their thoughts on the $10 million commercial. "Now unfreeze our pensions, pay an equal wage, and strengthen maternity benefits," Dan Zak, a longtime reporter from the Post, tweeted to owner Jeff Bezos' account during the Super Bowl.
I think most Post reporters probably had a similar question: Why spend eight figures on a commercial during a football game when you can use that money to pay existing reporters, and then hire even more?
But the only question I have is what if Bezos invested that $10 million in local journalism instead?
News outlets like the Post, New York Times and Wall Street Journal have enjoyed surges in readership and subscriptions since 2016, mainly fueled by the role journalists are playing in covering the Trump administration.
But almost every other newsroom in America is shrinking.
For years in regions like Appalachia, the Midwest and the deep South, newsrooms have shrunk rapidly, wages have been decreasing or stagnant, and less and less people every day aren't getting their news from a newspaper.
Democracy is failing if citizens don't have journalists looking out for them. The reporters who are in the statehouses, the ones who cover issues in rural areas where no one else is, the reporters who investigate and hold powerful local officials accountable—the public deserves these reporters.
If Bezos has journalism's best interests in mind, he should work toward securing funding for local newsrooms and reporters. If you want people to start trusting the media again, you should start with getting people to trust the journalists who live in the same neighborhoods they do.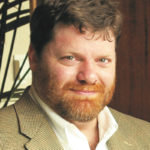 Scott Robertson, 51, managing editor, The Business Journal of Tri-Cities Tennessee/Virginia; opinion editor, Johnson City (Tenn.) News & Neighbor
Robertson has edited The Business Journal of Tri-Cities Tennessee/Virginia since 2006. When Derby Publishing purchased the publication in 2012, he began writing weekly columns in Johnson City News & Neighbor as well.
This prompt asks us to pass judgment on the actions of a specific company. "Critical Thinking" doesn't often do that. As a columnist for a business publication, I rarely criticize business owners who appear to me to be making decisions based on their understanding of their company's best interests. Even if those decisions appear questionable from my perspective, I'm not often privy to the full details of a business owner's unique circumstances.
I'll report facts all day long, but the last thing a small business owner needs as he or she struggles to make payroll is some smart-aleck columnist standing outside throwing rocks at the windows. That having been said, Jeff Bezos is no small business owner, so…(picks up rock).
With roughly $10 million, the Washington Post could have offered better benefits, extended parental leave or increased the newsroom employee headcount. Additionally, it could have paid any number of existing costs or increased its reserves for contingencies. Given all those choices, buying 60 seconds of air time for a spot that would be overshadowed by Cardi B and "The Dude" hardly seems an optimal use of resources.
Just as the Post was inactive on employee issues before the Super Bowl, its ad offered no call to action to viewers, only an expensive but hollow expression of admiration for the dedication of journalists.
I'm sure the journalists at the Post take pride in their work and appreciate the sentiment. Still, it's hard to see the potential for a significant return on this $10 million "investment in journalism" when one has a high deductible and low take-home.
One can only hope CBS gave Bezos a package deal for the Post spot and that Amazon ad featuring Harrison Ford and a package-ordering dog. Both ads did Post employees about the same amount of good.