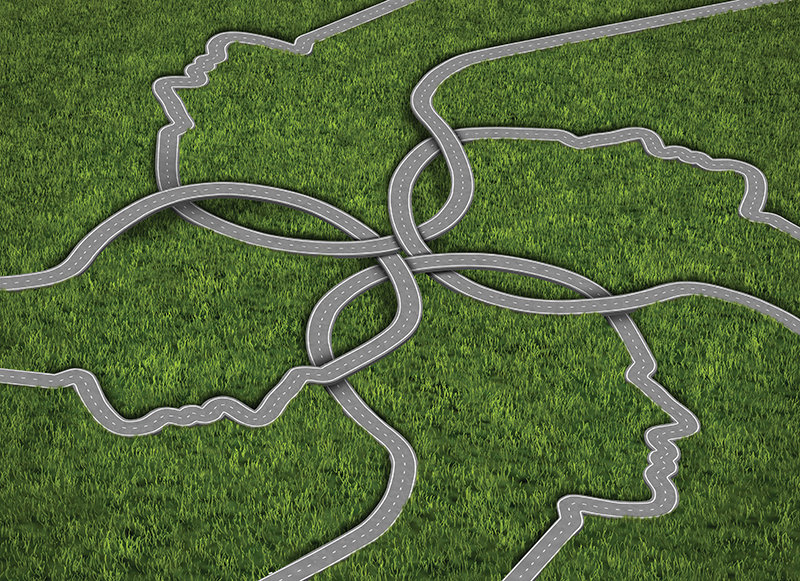 Slow news.
It's a phrase I'm sure you've already seen spread across social media. It refers to a new trend among some start-up news ventures to break free from the demands of covering breaking news to offer more contemplative coverage of issues that impact and shape our world.
Two news start-ups are charging full forward on the idea of slowing the pace of news in an era of 24/7 coverage. Tortoise, a British start-up with co-founders that hail from Dow Jones and the BBC, quickly became the most-funded journalism project in Kickstarter's history. The Correspondent, a successful reader-supported news site based in the Netherlands, recently hits its crowdfunding goal of $2.5 million to launch a new website in the U.S. with around 15 reporters and editors on staff.
Of course, newspapers that serve a local community are already built on attempting to balance the dual sides of news coverage—the immediacy required in covering developing stories that impact local readers and strong analysis and enterprise reporting that digs in deep on important issues relevant to the community. But that doesn't mean there aren't new tricks or methods traditional news outlets can pick up from these "slow news" focused start-ups looking to shake things up.
Take The Correspondent, for instance. Yes, its business model of avoiding all ad dollars and relying solely on a small number of digital subscribers to fund a small newsroom with a handful of reporters isn't exactly a sustainable option for most newspapers. But if you take a look at the website's 10 founding principles, number five—"We collaborate with you, our knowledgeable members"—is a feature that could be adapted to strengthen your newsroom's reporting.
What has made The Correspondent so successful in the Netherlands (where it has a staff of 55) is that its focus on readers doesn't just end with revenue—the site's journalism itself is centered around reader feedback. Reporters pool the expertise of readers by getting them directly involved in the reporting process. Co-founder and CEO Ernst Pfauth said he had the idea for the unique approach during his time at the Dutch daily newspaper NRC Handelsblad, which, like many American newspapers, had become walled off from its readers.
"I expected the journalists there to work with readers…I mean, thousands of readers know more than just a couple of journalists," Pfauth said. "But to my surprise, most journalists were not interested in readers and were almost afraid of them…many were just broadcasting their stories, and the only readers they were hearing from were anonymous conspiracy theorists who shout at each other in the comments section."
So Pfauth helped develop a two-pronged approach at The Correspondent to really encourage readers to share their expertise with the site's reporters. First, a journalist shares his story idea on the site's unique platform, acting as a direct call out that invites readers with expertise with the subject or the business involved to share their knowledge. A recent example is a story about refugees, where the reporter asked readers to pair up with a refugee in their community to describe what life is like for them in their new country (at last count, the call received more than 400 responses).
Pfauth said the initial response from many traditional journalists is fear that another outlet would simply swoop in and steal a potential scoop or story idea. But in practice, he said the opposite is actually true—that announcing publicly what you're working on turns out to be a great way to claim a story for your news organization.
"I think David Fahrenthold's research at the Washington Post (on President Trump's finances) is proof of that," Pfauth said. "He basically gave away his whole story idea on Twitter, and instead of other journalists stealing that story, it became his story right away and everyone started helping him. In the end, it led to a Pulitzer."
The second step of The Correspondents reader-centered approach involves the site's journalists actually sharing reporting notes, posting transcripts of conversations and offering some insight into how their story is progressing. This develops a more engaged following to the reporting itself, which ultimately leads to better sourcing.
Pfauth said he and his reporters have found that being open about the new facts and angles they're uncovering in the process of reporting on a story makes it more accessible for readers and encourages more sources to come forward. It also demystifies the process of journalism and makes the process that much more transparent and trustworthy.
By Pfauth's estimate, the site's reporters spend a majority of their time listening and interacting with readers. In fact, The Correspondent encourages its journalists to spend as much as 50 percent of their time going through the site's comments section (which they refer to as the "contributions" section). Only paying members can post, so thankfully it limits the amount of anonymous trash that ends up littering so many news websites.
The biggest success for The Correspondent was a story about the multinational oil company Shell. Energy and climate correspondent Jelmer Mommers issued a public call to Shell employees asking to discuss if journalists misunderstood what's really required to make the transition from fossil fuels to clean energy.
The call garnered dozens of people who work or used to work for Shell, who Mommers interviewed and transcribed into what became known as "The Shell Dialogues." Mommers also shared the most important findings and conclusions of his reporting along the way, which led to more Shell employees reaching out.
Ultimately, the process eventually uncovered a 1986 internal Shell report on the greenhouse effect and a 1991 Shell video that revealed the company knew climate change was a dire issue while continuing to invest in fossil fuels. The news created headlines around the globe, including here in the U.S., where the scoop was shared by the Washington Post, the Huffington Post, Wired, Mother Jones and others.
"Because he was so open about his research, he got all the sources needed to break a big scoop," Pfauth said. "So I think instead of being afraid that you might lose your story idea, it empowers you and brings you better stories."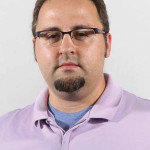 Rob Tornoe is a cartoonist and columnist for Editor and Publisher, where he writes about trends in digital media. He is also a digital editor for Philly.com. Reach him at robtornoe@gmail.com.