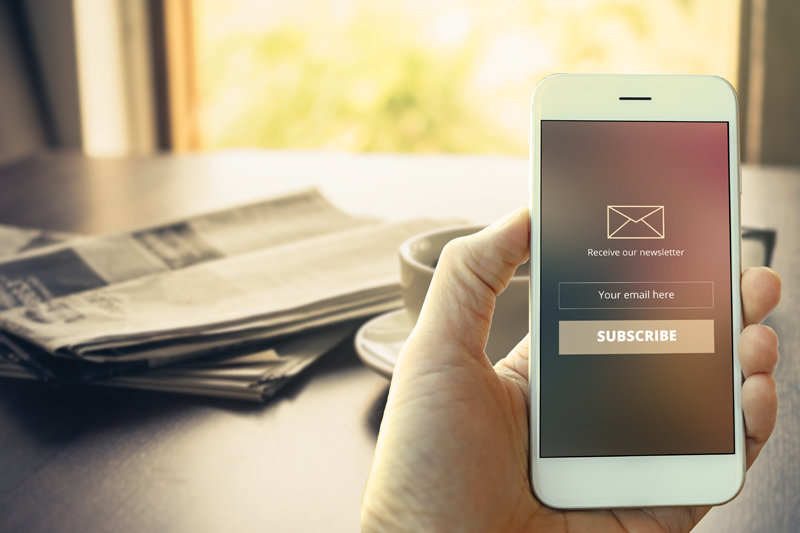 With most things, the late, great David Carr was ahead of the curve.
Take a piece the famed New York Times media columnist wrote back in 2014 about email newsletters, often viewed as an outdated technology that lost its luster in the mad dash to reach readers on social media. While most newspapers were doubling down on outlets like Twitter and Snapchat, Carr correctly pointed out that most of us start our day with email, valuable real-estate that outlets like Politico and Quartz targeted with must-read newsletters that helped them grow into influential online media companies.
"With an email, there is a presumption of connection, of something personal, that makes it a good platform for publishers," Carr wrote. "Publishers seeking to stick out of the clutter have found both traction and a kind of intimacy in consumers' inboxes."
Fast forward to 2017, where Facebook's constantly-shifting algorithm and Twitter's depressingly small reach have frustrated editors and readers enough to transform an outdated artifact like the newsletter into the new darling of the media world.
Of course, newsletters are hardly new. The Washington Post has more than 70 newsletters alone, focusing on topics as varied as politics, faith and parenting (they even have a newsletter that features their best comments). The New York Times recently added Smarter Living, a weekly roundup by editor Tim Herrera featuring advice on how to live a better life, to its large stable of engaging newsletters, and currently boasts more than 13 million email subscriptions, twice the number it had just three years ago.
Large national newspapers like the Post and the Times have both the readers to support multiple newsletters and the staff to curate them. But what does a successful newsletter strategy look like for a local metro newspaper with limited manpower and resources to divvy up over multiple newsroom projects?
Like many newspapers, the Seattle Times had an automated daily morning newsletter that the newsroom spent very little time and effort creating. But after the paper underwent a complete redesign of its website in 2015, editors took the opportunity to revisit its newsletter strategy now that it had undertaken a digital subscription model.
"Our digital subscription growth was significant and we knew registered user growth was important to sustaining that success," said Kristi Waite, a product manager at the Seattle Times focused on newsletters.
So Waite and her team began a four week experiment to see if readers would respond better to a thoughtfully complied, hand curated newsletter featuring original writing and unique staff photography, placing a premium on content that would be most engaging for its largely metro readership. For the duration of the experiment, Waite's team dug in every weekday morning at 5 a.m. and created a unique, highly engaging newsletter that went out to readers no later than 7:30 a.m.
The result was the "Morning Brief," which is now created daily by a minimum of eight people and sent out to a little more than 160,000 recipients. By all accounts, the new newsletter has been a hit among readers, boasting an open rate of 32 percent, much higher than the typical open rate of a media newsletter, which according to digital marketing firm Smart Insights hovers around 22 percent. The staff also routinely culls the email list, removing infrequent users that signed-up but never opened the newsletter, which helps to keep the open rate high and the readers engaged.
"Since we've launched 'Morning Brief,' we have gained a much better understanding of what resonates with our audience, which varies by day of the week and has similar principles of our homepage or A1, a curated perspective from editors," said Waite.
A recent edition of the "Morning Brief" showcases the variety the newsroom attempts to highlight with each morning edition. The top story features an illustrated look at what cities vying for Amazon's second headquarters (its first is in Seattle) can expect if Jeff Bezos picks them. In addition to more story links, the newsletter also featured the paper's top editorial, a brief look at the weather and a moment in Seattle history, in this case the 47th anniversary of the death of native rocker Jimi Hendrix.
In addition to its engaging editorial content, the newsletter also features an in-line advertisement, while a separate weekly newsletter offered by the Seattle Times focused on improving public education is sponsored by Alaska Airlines. But those monetization efforts play second fiddle to a more important business consideration—driving and retaining digital news subscriptions.
"Newsletters are the most efficient digital channel for converting readers to subscribers," Waite said. "Based on subscriber conversions per visit, SeattleTimes.com visits referred by an email newsletter are 25 times more likely to convert than a visit to our site referred by Facebook."
As more and more newspapers move behind some form of digital paywall, convincing more readers to become engaged with newsroom content is no small consideration. The Washington Post calls this strategy the "customer-engagement funnel," where they use newsletter to convert non-regular readers into devoted followers to read more regular and eventual decide to subscribe to a digital bundle.
Of course, the Seattle Times isn't the only local metro that has committed resources to reawakening their email newsletter aspirations. If you're looking for ideas, the San Francisco Chronicle recently hired best-selling author David Downs to launch Green State, a newsletter and vertical focused on cannabis culture and legal marijuana from the Bay Area and beyond. The Philadelphia Inquirer (my day job) recently launched two individually-curated newsletters: one focusing on the city's food scene, and another covering the intersection of national politics with local culture, appropriately titled "Trumpadelphia."
Kris Higginson, who took over editing the Seattle Times' "Morning Brief" newsletter back in February, said the best advice she could offer other editors looking to revamp their own newsletter offerings is to commit strong editors and writers to the project, and assign one person to write through the newsletter early in the morning.
"Analytics are important, but so is tone, to ensure people keep reading and clicking," Higginson said. "All of our folks have gotten really good at a chatty-yet-concise tone, and it just takes a bit of knitting together in the mornings to make the newsletter an engaging, trustworthy product that readers want to keep opening."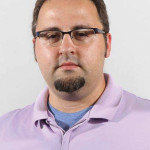 Rob Tornoe is a cartoonist and columnist for Editor and Publisher, where he writes about trends in digital media. He is also a digital editor for Philly.com. Reach him at robtornoe@gmail.com.