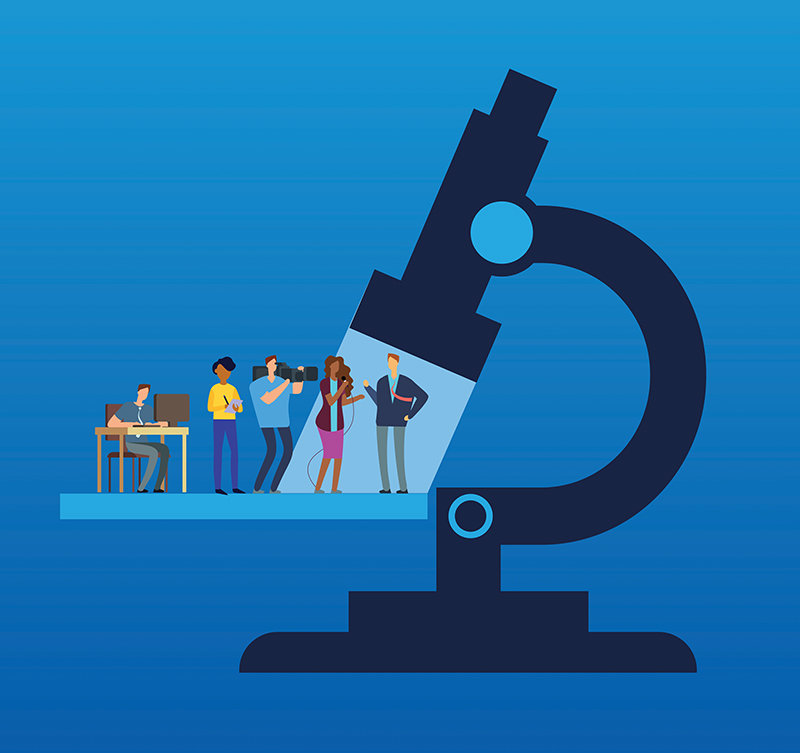 If you took an informal poll of the colleagues you work alongside in your newsroom, I'd bet the overwhelming perception they have is that readers seem to be losing trust in journalism as a whole.
While there is an undeniable partisan divide that drives down trust in news organizations, 71 percent of Americans typically start reading a national news story expecting it will be accurate, according to a recent Pew survey. Trust in news organizations as a whole far outpaces what readers think of social media, where trust among readers rests in the single digits.
So, where does the lack of trust come in? According to Pew, it's over the fact that readers tend to feel disconnected from the media, mystified by the reporting process and not particularly connect to their main sources of news. There's also a lack of confidence in the willingness of news organizations to admit when they've made mistakes, which isn't surprising considering corrections often receive far less attention or web traffic than the original stories.
Patrick Healy began to understand that dynamic during his time as a political reporter for the New York Times. Dating back to 2005, Healy said he always received the same questions from a number of different voters, which included "Why did you write the story that way?" "How do you decide which candidate to write about?" "Does the Times have a liberal agenda?"
Healy took over as the Times politics editor in 2018 and told his team one of his goals for the newspaper's political coverage was to deepen trust with readers and voters. That's no small task, considering the Times' stature makes it a big target for people on all sides of the political divide.
"I get emails from readers saying they cancelled subscriptions because they think Times political coverage is biased and/or liberal, favors the horse race far more than issues, got Trump elected and has too many stories about Trump voters or wrote too much about Hillary Clinton's emails in 2016 and not about possible Trump-Russia connections," Healy said.
Instead of combating and reacting to those claims directly, Healy came up with the idea to engage with readers directly on Twitter by discussing the intentions behind the stories themselves, including why certain stories were written, why they were framed a certain way and what exactly goes into the story-creation process.
"Readers want to understand how we cover politics, and at a time of lot of mistrust about motives and bias and accuracy, I think more transparency about our intentions may help build trust with readers," Healy said. "What I'm trying to do, in a good faith way, is talk about coverage that I'm now responsible for…and offer clarity about context and intent for that coverage."
Healy wrote his first Twitter thread during a long train ride on Jan. 5. It accompanied a piece written by reporters Lisa Lerer and Susan Chira about the chances a woman has of winning the 2020 presidential election. Healy's thread added a lot of context to the duo's reporting, including the fact they interviewed more than three dozen people for the story. He also revealed that he and his two reporters considered the reason's for Hillary Clinton's loss in 2016 to be important context for the story, but that the newspaper's 2020 coverage of the Democratic primaries would not be "all about Hillary."
"I covered Clinton's campaign in 2008 and also wrote about her in 2016," Healy said. "I worked hard on that coverage, but I also made mistakes along the way, and part of what I was trying to make clear to readers was that I wasn't going to let our coverage of women or Democrats dwell obsessively on, say, Secretary Clinton. Some of our readers are concerned about that."
Healy said the initial response to his Twitter threads has been pretty positive, and his colleagues at the Times have been supportive of his attempt at increasing transparency. He intends on doing threads for any story he thinks could benefit from more clarity about the newspaper's intent, as well as those that offer the opportunity to provide some insight or behind-the-scenes color about the reporting process itself he thinks readers might appreciate.
So far, the biggest response he's received in terms of online engagement was to a thread he wrote on Jan. 10 after the Times published an explosive story about Republican Rep. Steve King of Iowa, who told the newspaper he didn't understand why terms such as "white nationalist" and "white supremacist" became offensive (words that led to Republican leaders stripping away his committee assignments).
"My team and I discussed at length how to write this story. We did not want to give King an unfiltered platform," Healy wrote. "We wanted to shine sunlight and expose views that have deeply influenced Trumpism and the current debate."
As great as the Twitter threads are, they obviously reach far fewer people than the Times stories themselves. So far, Healy said there are no plans to add the extra information he proves on Twitter to the stories themselves, though he did point out that some of his colleagues have taken questions from readers as part of the Times Reader Center and jumped onto Facebook Live to discuss stories with readers directly. Healy said reporters at the Times also do a lot of public events with subscribers, where they are held accountable and often face tough questions.
"Why should a reader spend money on a New York Times article or video or graphic or podcast? Because they trust it will be accurate, fair, illuminating and hopefully a great piece of journalism," Healy said. "I'm trying to help build that trust during one of the most consequential presidential elections in our lifetime, when reader trust is crucial and political coverage is understandably under a microscope."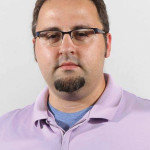 Rob Tornoe is a cartoonist and columnist for Editor and Publisher, where he writes about trends in digital media. He is also a digital editor for Philly.com. Reach him at robtornoe@gmail.com.