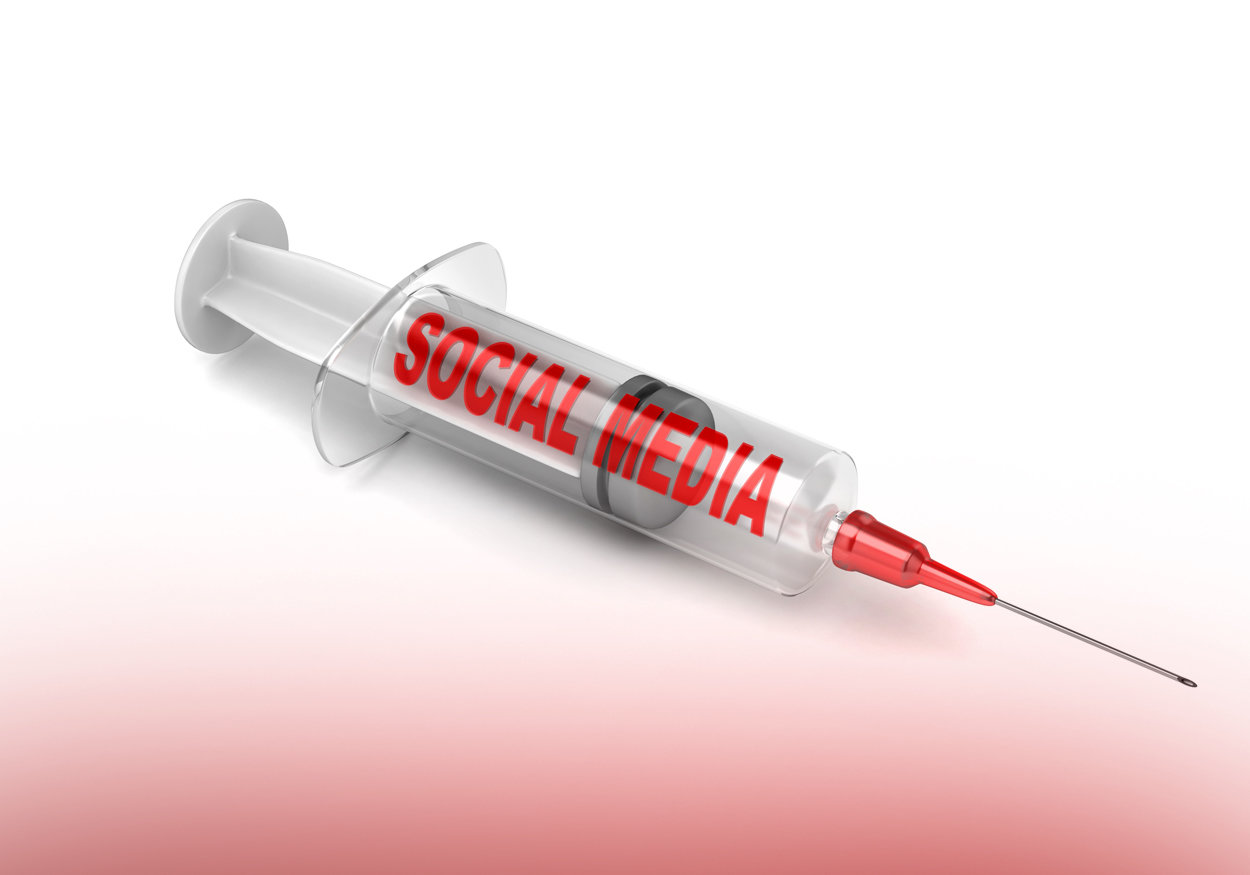 A few years ago, I wrote about the effects of digital fatigue and how newspapers and the power of print were poised for a revival. Sadly, not much has changed since we published that story in 2016. In fact, the digital sphere, particularly on social media platforms, has grown only more toxic and more chaotic. Between death threats in the comments section and Nazi accounts on Twitter (it also doesn't help that on a daily basis our president sends out tweets that could result in nuclear war), I say it's time to practice some self-care and learn to protect ourselves from what social media is feeding us.
I did some digging around, and I wasn't surprised to see many others felt the same way, including a couple of ex-Silicon Valley employees. Chamath Palihapitiya, Facebook's former vice president of user growth, recently said in a speech that social media is "ripping apart how the fabric of society works."
Palihapitiya, who worked at Facebook from 2007 and 2011, further elaborated there is "no civil discourse, no cooperation, misinformation, mistruth. And it's not an American problem. This is not about Russian ads. This is a global problem."
In a Guardian article, former workers at Google, Twitter and Facebook expressed their regrets with helping people get addicted to the internet and social media. One of them is Tristan Harris, a former Google employee who is now executive director of Time Well Spent (an organization dedicated to "reversing the digital attention crisis and realigning technology with humanity's best interests.")
"All of us are jacked into this system," he said in the article. "All of our minds can be hijacked. Our choices are not as free as we think they are." Whenever you log-in, an algorithm is collecting your data and tracking your digital movements in order to "better" your experience.
Harris compared social media to a "slot machine," where you're always swiping down to see what comes next. But instead of pulling down a lever to get your next fix, it's your finger pulling down a phone screen to refresh a feed made up of status updates, ads and photos.
We can all relate to that, can't we? The first thing I reach for in the morning is my phone, where I check my news feeds and emails. When I have a few minutes of free time, I'm scrolling through Facebook and Instagram. While I was out with a friend recently, I left my phone in my car by accident. My missing phone felt like a phantom limb. I kept reaching inside my bag for it (to check on the time, to check us in at the restaurant we were at or to take a picture of my food), only to be reminded it physically wasn't with me. When I returned to my car and reunited with my phone, it felt almost euphoric. And yes, I immediately opened up my notifications to see what I had missed.
Others have compared social media to the tobacco industry. Others have called social media more addictive then cigarettes and alcohol. And studies have shown the more you use Facebook, the worse you feel, citing a decrease in mental health.
So, what are the solutions? Unplugging seems to work for some people, but I don't recommend going cold turkey. What if we decide to adjust our digital diet instead and change what we consume and digest? Silicon Valley seems to be going through a renaissance with tech companies acknowledging they do indeed play a big part with how consumers think and react. What if the news industry did the same kind of soul searching? Would they express regret like those who used to work in Silicon Valley or would they see this as an opportunity to bring their readers back to truth, facts and community?