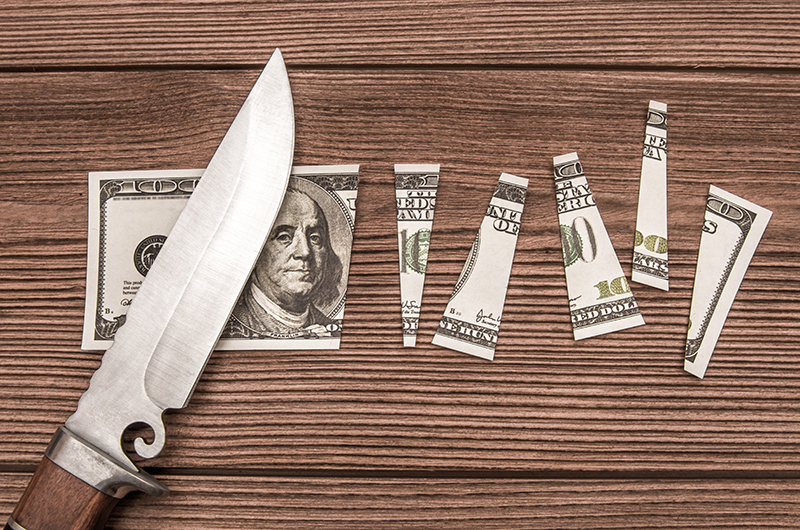 Right before Memorial Weekend, GateHouse Media announced a major round of layoffs that would affect properties around the country. GateHouse is currently the largest newspaper publisher in the U.S. as far as titles go with 156 daily papers and 464 weeklies under its umbrella.
Business Insider reported the number of people losing their jobs could be around 200, but Mike Reed, CEO of GateHouse's parent company New Media Investment Group, denied the figure. Later, he admitted to Poynter that the restructuring would indeed affect a couple hundred people, but most of them would be reassigned to new positions. To Reed, 200 didn't seem like a lot. He told Business Insider, "We have 11,000 employees, a lot to me is 2,000."
Whether it's 200 or 2,000 employees, these cuts hurt the business.
A week before GateHouse's announcement, Angie Muhs, executive editor of the State Journal-Register in Springfield, Ill. resigned "in hopes of sparing more layoffs," according to a story by the Associated Press. The State Journal-Register is owned by GateHouse. Muhs had served as the paper's editor since 2014.
"It's sad she felt she had to do this because GateHouse says its focus is local news," said staff writer Dean Olsen. "We're waiting for them to show us how they're going to fulfill that mission."
GateHouse also let go the editor and arts editor of the Massachusetts-based Worcester Magazine, leaving only one editorial staff person in charge of putting out the paper—reporter Bill Shaner, who tweeted "Pray for me" after he announced the newsroom departures.
According to media analyst Ken Doctor, these cuts are becoming the norm as the industry heads to even more consolidation. In a Nieman Lab article, Doctor theorized that a Gannett/Tribune or a Gannett/GateHouse combination now seems plausible.
"Consolidation means whacking one company's big headquarters cost, and that savings buys the surviving CEO time to strategize forward. With a big rollup, we might, at least in the short term, see fewer newsroom layoffs," Doctor wrote.
That wasn't the case in early May when the six-year-old New Orleans Advocate purchased its 182-year-old rival, the Times-Picayune from Advance Local. As a result, the entire Times-Picayune staff was let go, and both papers would continue as a single operation.
And it was only three years ago when Tribune Publishing rejected Gannett's unsolicited $815 million offer (Tribune also rejected an offer from McClatchy late last year). Now the shoe is on the other foot; Gannett, publisher of USA Today and more than 100 local media properties, was able to fend off a takeover bid from Alden Global Capital's MNG Enterprises Inc. (aka Digital First Media) not too long ago. Still, consolidation is not off the tables. The Wall Street Journal reported that there were recent merger talks between Gannett and GateHouse.
According to the article, "Should GateHouse and Gannett reach a deal, the combined company would be the largest U.S. publisher by number of titles and circulation."
As Doctor predicts, these types of mergers may not be that far in the future (he calls it "megaclustering"). It seems like in order to survive, these newspaper groups need to literally become one. It's a somber situation, but in order to stop the cutting, it may be a necessary choice.
One example is Lee Enterprises joining forces with Warren Buffett's BH Media Group, Inc. last summer. Although Berkshire Hathaway remains as owner, Lee now manages the group's 30 daily newspaper and digital operations, 46 weekly newspapers and websites, and 32 other print products.
"Although the challenges in publishing are clear, I believe we can benefit by joining efforts," Buffett said at the time in a press release. "Operating together will strengthen both of us."
But it was a different tune in April when the billionaire said in an interview with Yahoo Finance that most newspapers were "toast." Whether or not that includes his own papers, that still hurts to hear.