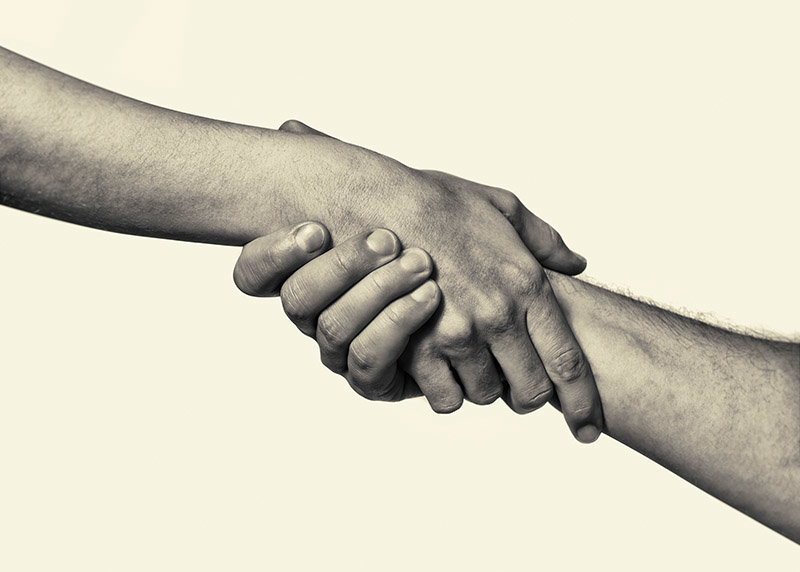 On April 15, hundreds of newsrooms around the country huddled around their computer screens to watch Pulitzer Prize administrator Dana Canedy announce this year's list of winners. Among the 14 journalism category award winners were the South Florida Sun Sentinel for its coverage of the Marjory Stoneman Douglas High School shooting in Parkland, Fla. and the Pittsburgh Post-Gazette for its breaking news reporting of the shooting at the Tree of Life synagogue. A Special Citation award was also given to the Capital Gazette for its coverage of the shooting that took place in its newsroom that killed five employees a year ago this month.
Typically, winning a Pulitzer is cause for celebration. Champagne is poured. There are shouts, hugs and tears around the newsroom (you will find plenty of smiles in our photo gallery). But for the papers mentioned above, it was a day filled with mixed emotions.
"It's hard to celebrate when you remember that 14 children and three young adults were killed at their desks, in the hallways or while confronting the killer. Over the course of the year, we've also gotten to know their grieving families. We recognize that everyone connected to this horrific event will forever carry scars," the Sun Sentinel published in an editorial the day after winning their award.
Capital Gazette reporter Chase Cook called the gathering "subdued" when he and the rest of the paper's staff came together to watch the Pulitzer announcement.
"There was definitely no exciting pop-off like there may have been at other papers," Cook said in a Baltimore Sun article. "It was a little confused. Was it OK to cheer? It's a complicated feeling. I think we were all overcome with excitement, but also the reminder of the worst day of our lives."
In the Post-Gazette newsroom, there was a moment of silence for the Tree of Life synagogue shooting victims.
"This is not a moment of celebration, it cannot be," Post-Gazette executive editor Keith Burris told the newsroom after their win.
David Shribman, emeritus executive editor, added, "We are not so much celebrating as affirming…the job we were put on this earth to do. Let's dedicate ourselves to the memory of those whose lives were lost."
They may feel conflicted for celebrating, but I raise a toast to them.
These papers may have won a Pulitzer for covering tragic events in their own communities and even their own workplace, but they were honored for doing their jobs. Jobs that come with death threats, bomb threats and harassment. Jobs that even cost them their lives.
The Reporters Without Borders recently released its annual Press Freedom Index, and the U.S. dropped three places to 48th place in their global rankings, falling into the "problematic" category.
"It's never been a more dangerous time to be a journalist, and press freedom has never been under greater attack than it is now," Rebecca Vincent, director of the UK bureau of Reporters Without Borders, told CNN. "It's not just the places anymore that are traditionally thought of as being hostile, it's everywhere now—including democracies."
But as Canedy reminded us in her opening remarks on April 15 "the press will endure," and there is still hope for the future of journalism "even as security threats to journalists are greater than ever. And there is hope even as some degrade the media as an enemy to the very democracy it serves."
As journalists, we're told to not let our emotions get in the way of our reporting, but I feel that hope is one emotion that we must always use. Without hope, the Capital Gazette wouldn't have been able to return to their newsroom. Without hope, the Sun Sentinel wouldn't have been able to produce articles that will result in changes with their school system and law enforcement. Without hope, the Post-Gazette wouldn't have been able to unite its community through its compassionate coverage.
Let's continue to hope and lift each other up.