Jon Marshall teaches media history and reporting as an associate professor at Northwestern University's Medill School of Journalism, Media and Integrated Marketing Communications. In his new book "Clash: Presidents and the Press in Times of Crisis," he examines the adversarial relationship between presidents and journalists amid periods of national crisis.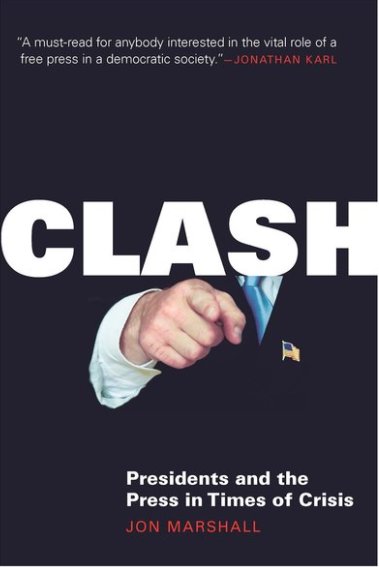 Some administrations he explores within the pages of "Clash" include how in 1798, John Adams used a newly enacted Alien and Sedition Act to muzzle his press critics. Or, how in 1917, Woodrow Wilson, who had similar ideas to cease the probing of his administration by white house reporters, used legislation outlawing expressions of disloyalty to prosecute and jail journalists. And it was in the late '60s that Richard Nixon was the first to attempt to delegitimize journalists by being the first to brand them as "elites" and describing them as "the media," to change the public perception of the press as something that was wrong with America, not unlike crime or drugs.
In this 139th episode of "E&P Reports," professor and media historian Jon Marshall offers an overview of his latest book, "Clash: Presidents and the Press in Times of Crisis." During the broadcast, he discusses some of the most interesting ways that over 200 years of various white house administrations dealt with the press.