Covering Ian. The stories behind the stories
Anna-Marie Menhenott is the managing editor for the Treasure Coast and Brevard County editions of Hometown News. As the brand name implies, Hometown News' titles aren't concerned with national news; they focus on local community news.
Menhenott lives in Ft. Pierce on Florida's east coast, which has known its fair share of high-category hurricanes. She ticked them off easily from memory: Irma, Dorian, Matthew.
For Menhenott, Ian inspired a different kind of anxiety. Hometown News' communities would be spared from significant damage with the storm approaching the west coast, but she suspected the storm's path and wrath would devastate communities on the other side of the state. "It was horrific … to watch this absolute monster coming on shore," she told E&P. "You know there's going to be damage and lives lost." Locally, there was a threat of tornadoes, churned up by the coming hurricane. "But we were able to update our readers on a continuous basis here, using our social media platforms and keeping in contact with local agencies and the National Weather Service," she said.
Her colleague in Volusia County, Cecil Brumley, the managing editor of Hometown News Volusia, reported that their communities had experienced some flooding and loss of electrical power. Menhenott remarked that one of the greatest challenges in a weather event of this magnitude is keeping lines of communication open so that they can communicate with one another, but most importantly, with the public.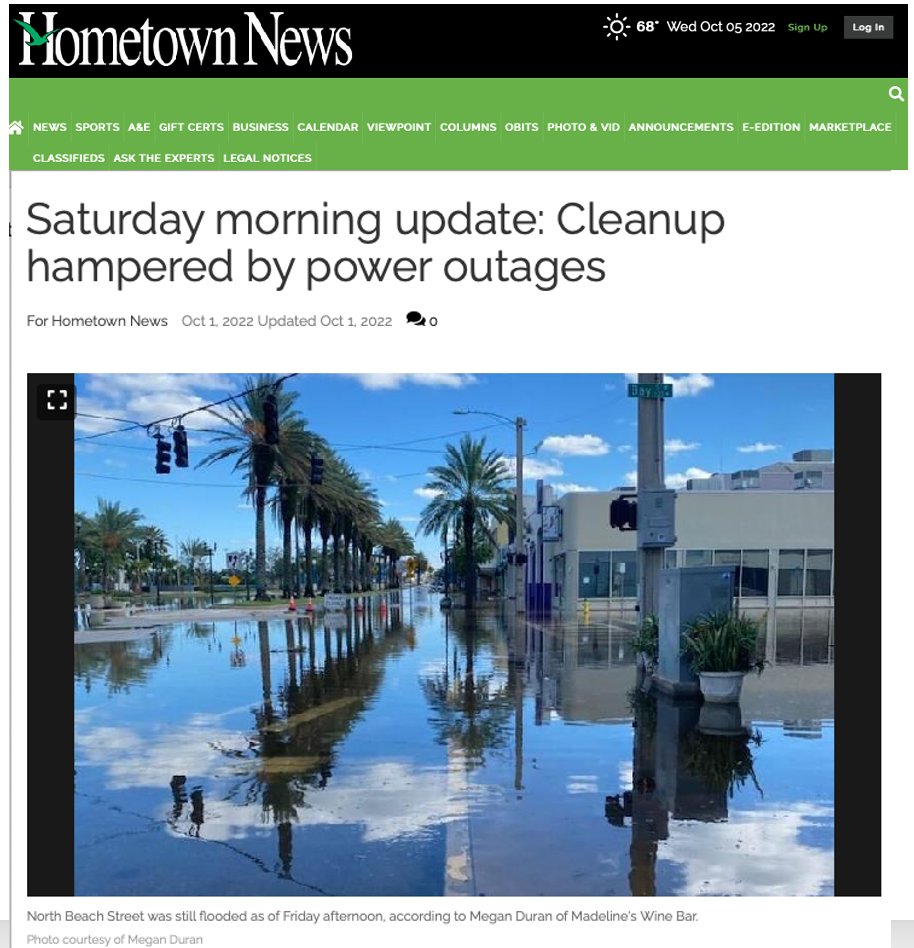 "We take that responsibility seriously, and I'm very proud of our team to be able to do that, especially through such trying circumstances," she said. Hometown News' team is "small but mighty," Menhenott said. Everyone works remotely since the pandemic. "We have pulled together to make sure our deadlines are met. In the 20 years that we've been putting out a paper, we haven't missed a week, even when hurricanes come through. We've always been able to get the paper out. I think this one might have been the most challenging one, actually, just because of the timing of it and for our deliveries."
Menhenott said the community rallied around their local news sources during the COVID-19 pandemic. "They trust us. When there are so many sources of information, they tend to go with what's closest to home, and we've been able to continue that level of trust from our readers. So, when you have something like a storm come through, and they're really grappling for information, they want something local from people they trust. They know we're here for them and that we're going to go through it with them. And it becomes a sort of solidarity with our readers, which is really important, I think."
When E&P spoke with the editor less than a week after the storm, the team was gathering information about local drop-off points where the community can contribute to the relief efforts in the hardest hit towns along the west coast.
She reflected on the short news cycle and knows another storm will come or some other major news event that requires their astute attention, but she aims for ongoing coverage of Ian because the storm's impact will be felt for months and years to come. There's also the broader concern of climate change.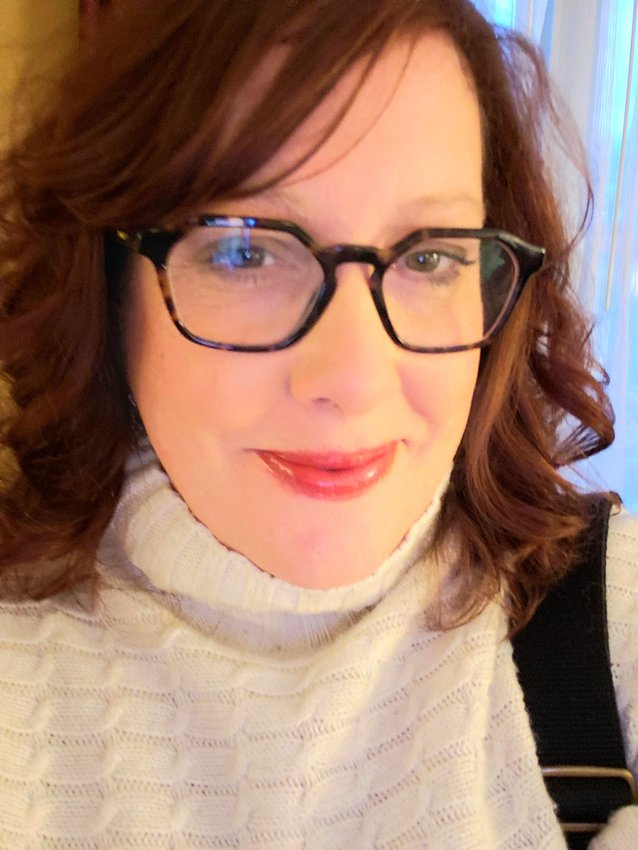 Gretchen A. Peck is a contributing editor to Editor & Publisher. She's reported for E&P since 2010 and welcomes comments at gretchenapeck@gmail.com.