Gerard Ryle, executive director of the International Consortium of Investigative Journalists, spent Christmas Day 2019 poring over data leaked from offshore service firms. He knew he had something big.
He quickly spotted the names of more than two dozen politicians with offshore accounts, many of whom had campaigned against economic corruption. Over the next two years, the leaked documents would balloon to nearly 11.9 million, and journalists would identify 336 world leaders with offshore havens. ICIJ brought 600 journalists from 140 media organizations in 117 countries to report its biggest project to date — the Pandora Papers.
"I think it's much deeper reporting than we've ever seen before, I mean, in journalism full stop," Ryle said. "There are layers of complexity with the stories that we deal with but also the layers of gray that are in the final reporting. I think it gives much more context and depth to our reporting in a way that I've never experienced as a journalist, and I don't think anyone else has ever experienced it. It's because of the fact that there were so many reporters looking at the same set of facts."
ICIJ's work has incited global shakeups: world leaders resigned, and governments initiated sweeping legal reforms. Each of ICIJ's projects is bigger than the last, and the ripples continue.
Ryle turned standard practices upside-down to enable a nonprofit organization with limited resources to produce groundbreaking global projects. ICIJ brings in trusted journalists from around the world, giving them access to information in exchange for their media organization's resources.
"Along the way, we've invented a new kind of journalism," Ryle said.
ICIJ was founded in 1997 as a project of the Center for Public Integrity by American Journalist Charles "Chuck" Lewis to investigate crime and corruption. ICIJ spun off from the Center in 2017 and became an independent nonprofit.
Ryle took over as director in 2011. He uncovered some of the nation's biggest stories as an investigative journalist in Australia. He revealed orphaned babies were being used for medical research and won Australia's top award in journalism four times over his 25-year career before stepping into his current role.
ICIJ also had its own award-winning track record, with two first-place medals from Investigative Reporters and Editors for "Dangers in the Dust," an international investigation into the asbestos trade, and "Looting the Seas," which uncovered a $4 billion black market for Bluefin tuna.
But Ryle said ICIJ did not have the resources to do the work he wanted to do.
"It was largely just journalists getting together, sharing tips and techniques. Every now and again, it would get a grant," Ryle said.
"It was very much an organization that was driven by the grant rather than the story," he added.
So, Ryle flipped the model on its head by starting with the story and the reporter instead of the grant. Instead of owning the resources, he would find the stories and let the reporters do the rest.
"Once the reporter is hooked, I knew they would do whatever it took inside their own newsrooms to get the resources," he said.
Over several years of experimentation and lessons learned, the organization that consisted of about four permanent employees in 2011 became "probably the biggest army of reporters the world's ever seen," Ryle said.
Reporters on their teams have come from major U.S. outlets and small, nonprofit news organizations from Africa and the Middle East. Ryle said their methods give large and small publications an equal voice. He said colleagues at large outlets often learn new skills from journalists at the team's smallest outlets.
No money changes hands. ICIJ grants its partnering reporters information, and their media organizations give them access to their reporters, platforms and resources. Instead of parachuting journalists into the areas they cover, they approach journalists in those countries whose knowledge and experience add depth to the stories.
Initially, he knew they were taking on a big risk by publishing the information in their reports.
"We had to really, really think it through. A: Is this a public benefit, but B: were we going to be sued by everybody that we named," he said.
Ryle said that only in America could they have published their projects because of the freedoms granted by the First Amendment.
Ryle said his first ICIJ project consisted of about eight reporters.
ICIJ establishes ground rules for its participating journalists. One is that reporters who see something important in the data must share it with the group and put it into context to explain its importance. The second rule is that they all publish together.
"No one can go without everyone going together, right down to the very hour. It's important that no one breaches that agreement," he said.
After building a team of trusted reporters and news organizations, ICIJ launches projects with a two-day training at a site hosted by one of their participating media organizations. The media partners are required to take on their own travel expenses.
ICIJ does not interfere with the editorial process at the media organizations, allowing reporters to develop their stories based on what they think is important in their countries.
"We don't want to tell anybody what we think the story is," he said.
Reporters also learn about the technological tools built for each project.
"And then there's usually a very vigorous debate about when exactly we should publish," he said.
That coordination is complicated. On one project, Russian reporters put up a debate about publishing on Mother's Day because of the holiday's importance in their country. German reporters wanted to publish before an election because their reporting involved names on the ballot.
Publishing major stories on certain days of the week also vary by country.
"In the U.S., your biggest stories are usually published on a Sunday. In Germany, that's a Saturday. In England, it's a Monday, so you've got to take all those things into consideration. Or you might have a weekly magazine you're working with that doesn't publish on Thursday."
Meeting in person helps build trust among the reporters, Ryle said, and working online heightens security risks. But ICIJ's largest project was completed virtually due to COVID-19. He said their previous work built a foundation for the Pandora Papers. Earlier work established relationships and developed subject matter expertise in offshore banking.
"We had all learned together that this kind of parallel universe existed offshore, that people didn't really understand," he said.
ICIJ created a searchable database on its website using data on 810,000 offshore companies, foundations and trusts gathered during the Pandora Papers, Paradise Papers, Bahamas Leaks, Panama Papers and Offshore Leaks investigations.
Ryle said the Offshore Leaks Database is used as part of mandatory due diligence and standard compliance for people starting offshore companies.
"One standard go-to seems to be the Offshore Leaks website now. If your name appears there, you get flagged," he said.
But the data is used even more often by governments to recover money.
"We know that Panama Papers recovered about $1.4 billion for governments worldwide simply because we published the names," he said.
Once the information was publicized and government representatives approached company leaders, they often handed over the money they owed.
"The IRS thinks we're heroes for doing this. It's great for them," he said.
He said that the public data on the Offshore Leaks Database is a very limited subset of the data ICIJ gathered. Their documents include bank account information, passport details and emails.
The database is their biggest online traffic driver, and they get about 200,000 hits per month on the page. Advocacy groups also use the database to gather information and bolster their campaigns.
They also receive about a dozen monthly queries from journalists who find information in the database and want more information.
Ryle said that when ICIJ first published data from their investigations, they knew that some data may become important in the future.
"If someone had an offshore company in 2013, they might become prime minister six years later. That information suddenly becomes important," he said.
He said journalism is in a new era with technology. Information gathering has been a time-consuming and tedious process in recent years. Now, the challenge for journalists is making sense of it.
"The world is full of information," he said.
He said ICIJ can experiment in rare ways among media companies because many news outlets are just trying to survive.
"I do think that in some ways, ICIJ is very much an incubator of the potential… I think the publication of the Offshore Leaks Database itself is a new form of journalism that nobody has actually recognized yet," he said.
He said the database routinely prompts new stories as the public finds new important information, and the data published on the website continually expands.
Ryle sees potential for "reverse publishing," or publishing information first to generate story ideas. Experimentation is essential in today's media landscape, and he said the nonprofit sector leaves room for that experimentation.
But he said his budget still falls far short of ICIJ's potential.
"It's ridiculous how under-resourced we are compared to what we have to do," he said.
"Say you were to prototype Offshore Leaks and then apply that to the 10 most important topics in the world. Imagine the depth of the journalism we could produce. Imagine if we had 1,000 reporters working on every project. Imagine if we had The New York Times or The Washington Post coming to us with a big project that they were willing to share, and then the nuances, the shades of grey that we could do in the reporting. For me, it's a no-brainer. Someone should be doing this," he said.
He said a challenge he faces in fundraising is keeping their projects secret before they are published.
"I would have loved to have bragged about the Pandora Papers for two years and gone around to funders and said, 'Hey, you need to fund us because we're going to blow the world up in a year,'" he said.
ICIJ's 2021 annual report shows they received almost $6 million in revenue, with about $4.75 million in foundation grants that year. Their expenses were approximately $5.5 million.
ICIJ's revenue was nearly double its expenses in 2017 and 2018, but ICIJ only received about $2.6 million in grants in 2020, according to its annual report. That year, ICIJ had about $3 million in total revenue and more than $4.7 million in expenses.
In 2020, they published the FinCEN Files, a project on the role global banks play in industrial-scale money laundering, and the Luanda Leaks, an investigation into the shady business dealings of Isabel dos Santos, daughter of Angola's former president, who became Africa's richest woman.
"We need an endowment. We need someone to say, 'Yes, this is important for the world,'" Ryles said. "I think that we're just at the beginning of something extraordinary. And if I can convince more people of that, then maybe I'll get the funding we need."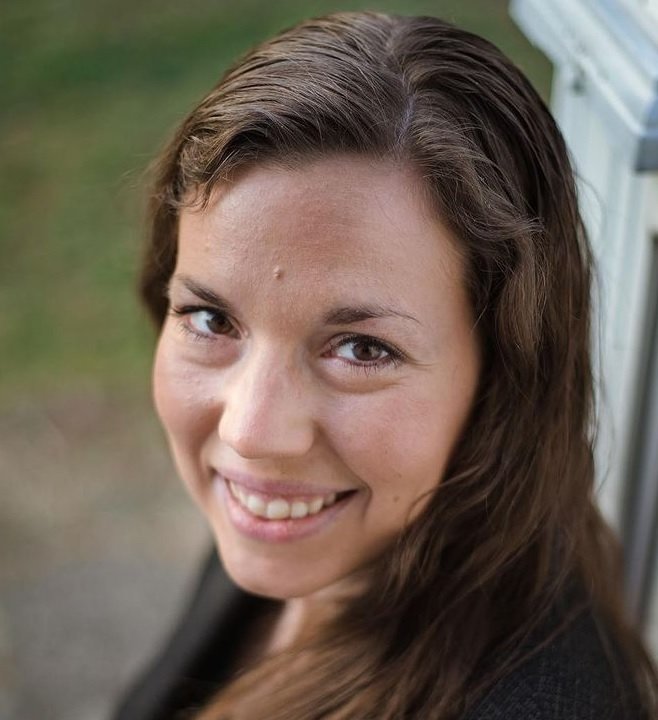 Alyssa Choiniere is an Editor & Publisher contributor. She is a journalist based in southwestern Pennsylvania covering a variety of topics including industry news and criminal justice.