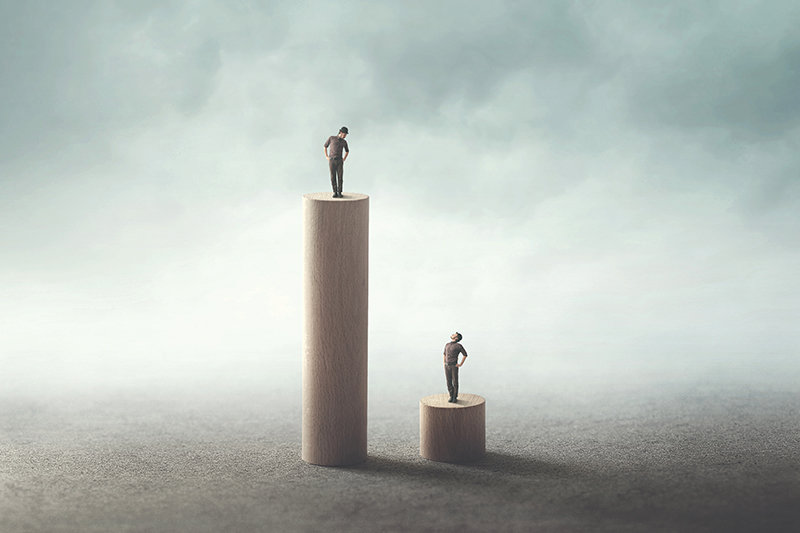 America has an information inequality problem, and the people on the wrong side of it face risks to their physical and mental health, safety and financial well-being.
News organizations must acknowledge that it exists and start listening to the people most affected in their own communities before it can be addressed.
In September, the American Society of News Editors extended the deadline for participation in its annual newsroom diversity survey due to lack of participation. Only 234 out of 1,700 newspapers and digital media outlets responded, compared to 661 the previous year.
That survey showed found that minority journalists comprised only 16.6 percent of the workforce in newsrooms that responded, a ratio that has seen basically no improvement over the past two decades. It also showed that minority journalists and women are under-represented in newsroom leadership positions, where white men still hold a comfortable majority.
This contributes to and maintains information inequality in several ways.
If entire communities of people are not represented in newsrooms, especially in newsroom leadership, we don't know the basic stories we are missing, the basic information that they need, in the way that we know how to serve white, middle-to high-income suburban families, for example. There are "known unknowns" and "unknown unknowns," as Donald Rumsfeld would say.
When marginalized communities do find their way into local news stories, implicit bias can shape coverage, with stories about young white men focusing on all of the mitigating circumstances and their great upbringing, and stories about young black victims of crime focusing on negative aspects of their past.
Many have pointed out that prominent top male news leaders ousted in recent years in the wake of sexual harassment allegations—Matt Lauer at NBC, Michael Oreskes at NPR, Charlie Rose and Les Moonves at CBS, Roger Ailes and Bill O'Reilly at Fox—had tremendous influence on coverage of the first presidential election with a woman as major party nominee. So it wasn't just that men dominated coverage of Hillary Clinton that many felt held her to an unfair double-standard vs. Donald Trump. It was shaped by men with a track record of open hostility toward and abuse of women.
Even when newsrooms set out to depict marginalized communities through an empathetic, positive lens, Heather Bryant, a John S. Knight journalism fellow at Stanford last year, argues that journalists are writing "about" those people when they should be writing "for" them. This is particularly evident in how news organizations write about poverty, she argues.
There are bright spots. In Philadelphia, a coalition of 19 news organizations has produced "Broke in Philly," which is writing pieces such as "A comprehensive list of 45 affordable summer camps." It's aiming to serve an audience that is trying to break out of poverty instead of producing voyeuristic feature packages with sad details and stark black and white photos depicting their sad lives.
In Chicago, Bettina Chang, the editor of local nonprofit online news site City Bureau, says that the key is for a newsroom to go into a community aiming to "give to it, not extract from it."
In Detroit, Sarah Alvarez of Outlier Media is using an interactive text messaging platform to connect low-income residents with information about landlords, foreclosures and property taxes.To inform her work, she went to the city and the United Way's 211 information line to find out what practical information citizens were seeking and what they were complaining about. Bryant suggests finding out what people who use the public internet terminals at local libraries are looking for.
Access to technology and platforms can be a factor in information inequality. In Alvarez's community, residents are more likely to at least have a cell phone with text messaging than a smartphone, and more likely to have a smartphone than a laptop or desktop computer.
It's also something news organizations must keep in mind as they pursue paywall and subscription business models that might end up serving only the 2 to 3 percent of "free content readers" who are most engaged, but also able to pay.
And finally, an elephant in the room when it comes to information inequality is the overall decline of access to local news. It hasn't been some even, across-the-board thing where everyone is getting 30 percent less local news and information.
The decline has affected some communities more than others. We've seen "news deserts" emerge, and they're more likely to be in places, whether rural or urban, with less wealth.
And within communities that still have local media, news coverage has circled wagons around the most privileged segments of the audience.
"...known but not discussed is that certain audiences get more news about their community than other communities go," journalism industry consultant Fiona Morgan said in a recent interview with Nieman Lab. "That is only getting worse as the capacity of news organizations constricts and we see more layoffs; we see more attention to luxury products and stuff that's easier and cheaper to produce, like crime coverage. It's harder to put the resources into doing really good storytelling that really gets at the people that are most in need and most affected by problems."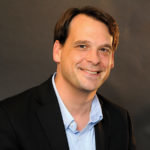 Matt DeRienzo is vice president of news and digital content for Hearst's newspapers and websites in Connecticut. He has worked in journalism as a reporter, editor, publisher, corporate director of news for 25 years, including serving as the first full-time executive director of LION Publishers, a national nonprofit that supports the publishers of local independent online news organizations.