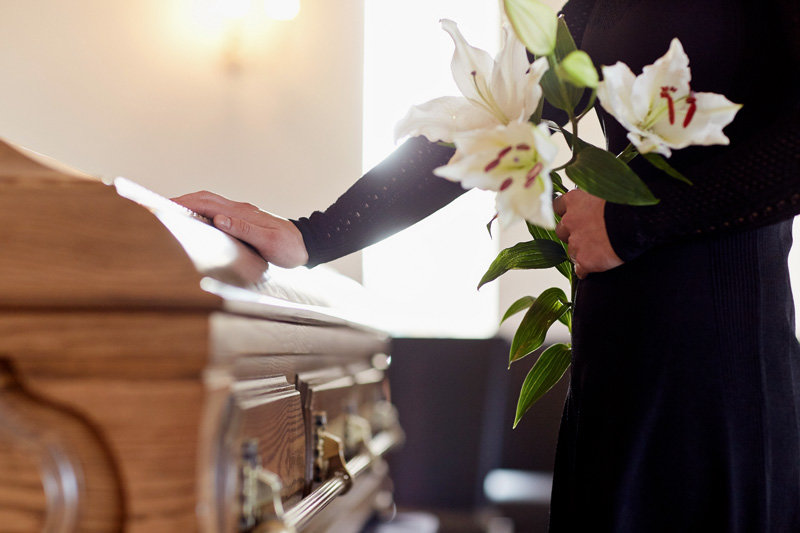 As newspapers have struggled with the decline of advertising revenue from retail, auto, real estate and recruitment, many have leaned on preprints, legal advertising and obituaries for stability.
But there are warning signs about the future of these print edition mainstays. The health of big retail itself threatens preprints, and the pack mentality should one or two major chains abandon or significantly cut back means others could follow quickly. And there are annual attempts to lift legal advertising requirements in state legislatures across the country.
Paid obituaries might seem like the safest of the three. Two things certain in life: death and taxes. Right?
Well, consider the context. They are extremely expensive. There's little flexibility on presentation. Their appearance in print is the ugliest text-based thing in most newspapers. The user experience of paid obituaries online is lousy. Condolences and conversation about someone's passing are far more likely to happen on Facebook than the "memory book" under an online obituary.
Paid obituaries are due for disruption, and newspapers should disrupt their own way of doing them before it's out of their control.
Steve Waldman, a media entrepreneur and author of an FCC study in 2011 on the changing media landscape, predicts a "collapse" of newspapers' paid obituary business.
"It's being propped up by an older generation for whom posting the death notice for a loved one 'in the local newspaper' was a sacred and essential act," he said. "The next generation will not have that commitment…If news organizations continue to raise the price of death notices without dramatically improving their services, they'll kill that last golden goose that is still tottering around."
Waldman founded Life Posts, a company that aimed to improve online obituaries and offer media companies a platform for other "life celebrations," such as anniversaries and graduations, in 2014. It was up against Legacy.com's near-newspaper monopoly, and publishers' skittishness about risking any amount of short-term revenue. And while still active, Waldman has shifted his focus to Report for America, an ambitious effort to build a Peace Corps-type effort for local journalism that he co-founded.
When his father died in the fall, a 200-word death notice in the New York Times, with no photo, cost more than the casket.
Even at small, local daily newspapers, a paid obituary of that size can be triple the cost of an annual subscription.
"News organizations see that people are still buying death notices. So they raise the price. Fewer people buy them but it's still pretty good compared to other parts of the business, so they raise the price a bit more," Waldman said. "I'm not arguing that news organizations shouldn't charge for death notices. Rather, they should better serve the residents of the community when it comes to memorializing their loved ones and commemorating the other important life moments."
With few options to replace the revenue, there aren't many publishers out there who can afford to burn the system to the ground and emerge with obituary pricing that's more reasonable.
But there's no excuse for continuing to relegate obituaries to an unattractive font, with weird spacing, tucked away with a mishmash of classified ads. Get your money, but make them look like more like news articles (we can do it for sponsored content, and that's what obituaries are now). Stop counting by line and go to a flat fee within a reasonable word count. Up the type size so older eyes can see it. Allow for bigger play of photos instead of postage stamp-sized headshots. This will improve the experience for readers in addition to giving grieving families more value for the steep price they're paying.
To tackle similar issues online, newspapers will have to pressure Legacy.com to upgrade its user experience significantly, or finally bring online obituaries in-house. Its ad-heavy layout stands in contrast with the look that newspapers are moving to in a premium digital subscription environment.
On pricing, maybe all consumer revenue categories should be viewed in the context of subscriptions…back to the point about obituaries costing exponentially more than the cost of getting the newspaper delivered for a year.
Maybe obituaries should be free, or discounted, or enhanced, for subscribers, as publishers build an Amazon Prime-like bundle of local information services for the community?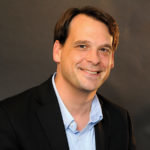 Matt DeRienzo has worked in journalism as a reporter, editor, publisher, corporate director of news for 25 years, including most recently as vice president of news and digital content at Hearst's Connecticut newspapers, and previously serving as the first full-time executive director of LION Publishers, a national nonprofit that supports the publishers of local independent online news organizations.