Consciously or not, editors are already involved in news organizations' revenue strategies. It's time for them to be more intentional about it.
First, let's just say upfront that "tear down the wall" analogies are inadequate. There should be a large, immoveable force between the sale of advertising and the newsroom's judgment about what kinds of stories are covered, how they're covered, and the staff's ability to pursue them.
Protecting that wall, if that's what you want to call it, is one of the most basic reasons top editors should insert themselves into conversations about revenue. The advent of sponsored content, branded content and native advertising make it impossible to maintain the integrity of the newsroom simply by never speaking or listening to the revenue people.
A second reason, of course, is basic survival. If an editor sits out discussions about revenue and the business model, she leaves the fate of her newsroom and the level of resources it will have to other people. Other people who are likely not as versed as she in understanding and articulating the value of the product and service the organization provides.
Third is the shift that is happening toward reader revenue.
Newsrooms have already bent their journalism in a significant way according to a modern shift in revenue strategy. They're built around chasing page views, based on a pursue-scale digital advertising model.
Building a newsroom around reader revenue is a different proposition. It just won't work without editors' leadership. And almost every other category of revenue a news organization pursues can shape the user experiences that impact a reader's willingness to pay.
While some say that readers have "always paid for news," what if that isn't really true? Maybe print subscriptions were more about paying for a delivery method, or a format (that included things other than news, from coupons, to comics, to classifieds), that's no longer relevant or preferred.
Digital news subscriptions, or "memberships," are a very different ask. And editors need to help shape how that's posed, and maybe even be personally involved in making the ask.
Newspaper companies that are making a push for reader revenue but still have a newsroom with the "mile wide, inch deep" approach of chasing page views are failing at it.
Newspaper companies that are expecting their traditional circulation departments to make the transition from selling print subscriptions to selling digital subscriptions are failing at it.
Being so relevant and valuable to readers that they indeed will "pay for news" in an environment where they probably have access to free information that's "good enough" for their day-to-day life is a task for editors.
A big part of that task is building relationships of trust and transparency with readers. A slick marketing campaign or sign-up prompts won't do the trick.
And for that relationship to be genuine, editors have the responsibility to look out for the well-being of those readers. Does your news organization's advertising technology respect readers' privacy? Are you communicating with readers about how much they're being tracked? Are you running programmatic ads offering products that defraud people? Is sponsored content and native advertising properly labeled, and conflicts disclosed?
Speaking of sponsored content, that's another major revenue category that's emerged in recent years that editors have to be involved with. And it's not just about making sure the "wall" of journalism independence is maintained and ethics disclosures made.
Sponsored content is most effective when it's a quality editorial product. Ideally, a piece of sponsored content would be the kind of story you might assign anyway if you had the resources, and it lives up to the editorial standards you would have with a normal story. Your news organization's sponsored content division, or efforts, should be under the control and direction of the editor, with a dotted line to the revenue folks.
For top editors, at least, there's no escaping the role that you are playing in the revenue strategies of your organization. It shouldn't be by default. So much of the chance for success as the business model shifts is on your shoulders now. Embrace the role (and maybe ask for a raise at some point).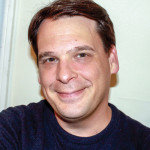 Matt DeRienzo is executive director of LION Publishers, an organization that supports local independent online news publishers from across the country. He is a longtime former newspaper reporter, editor, publisher and corporate director of news.