Newspapers need to deliver a superior news and information product to their communities and take advantage of every revenue-generating opportunity – and waste recycling is often overlooked. Maximizing recycling revenues starts with an education in the process, and the professional guidance of CellMark Recycling has enlightened many printing operations.
Such was the eye-opening experience of Phil Kane, corporate supply chain manager for McClatchy when he first met Richard Prins, CellMark sales executive, approximately 12 years ago when Kane was working from the Miami Herald building. Kane's education continued by working with Prins.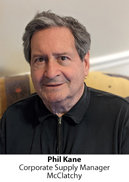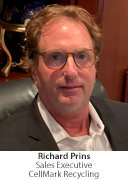 Kane readily admits he knew almost nothing about newspaper waste recycling at the time. The Herald was paying a considerable amount for trash removal and received almost nothing in return. With Prins' insights, Kane quickly understood there was a major revenue opportunity to pursue.
"Since newspaper people tend to be conservative and very independent, making money from newspaper waste was a new concept," said Kane. "Then again, that conservative stance meant people were interested in any revenue-generating ideas. Once Richard educated me, CellMark became the catalyst for major financial improvement."
The dramatic turnaround was the clincher for McClatchy to start using CellMark to increase recycling revenue and reduce dramatically waste removal costs for 20 or more newspapers.
"What is most gratifying about my relationship with CellMark is it made my work much easier," added Kane. "The company doesn't just remove the waste generated from our printing operations, but also less-obvious recycling capabilities, such as litho plates, cores and clean-outs."
Prins couldn't educate Kane and other printing operations pros without the knowledge and experience he gained from being in the business since 1988.
Prins emphasizes CellMark's commitment to customer service is the difference between newspaper waste costing money and generating revenues. That commitment extends to helping newspapers shutter or consolidate their printing operations and quickly moving to a third-party printer.
"CellMark often provides the equipment newspapers need to be more efficient with their waste removal and maximize the revenue they receive from it," said Prins. "We at CellMark understand newspapers must have their waste removed within 48 hours or their operations could stop."
He explained CellMark's customer service includes creating backup plans, so waste can be removed during the holidays, for example, when fewer trucks and drivers are available. It also provides every customer with a monthly report, from which papers can track the tons of waste being removed and receive their payments almost immediately.
Prins' efforts at educating Kane and others at McClatchy have benefited other papers.
Gary Young, currently VP of production for The (Baton Rouge) Advocate, which prints all of Gannett's southern Louisiana papers, received his recycling education while working at a McClatchy operation a few years ago.
Young took his knowledge with him when he joined The Advocate. He discovered the paper was spending $40,000 for waste removal. Tom Reilly, a 42-year veteran of the newspaper industry and a current CellMark representative, was instrumental in helping Young.
"To manage our waste efficiently, Tom worked with our operations staff to reduce costs and add the necessary equipment," said Young. "With Tom and CellMark's assistance, we were able to convert our $40,000 waste-removal cost into a significant revenue stream."
Prins explained CellMark's approach to newspaper waste removal works so well because it doesn't have "clients"; the newspapers are its partners.
"We don't charge newspapers to remove their waste. They are our suppliers of materials that can be converted to revenues," said Prins. "Newspapers receive a double benefit: they receive those revenues, and their operations are more efficient. As our partners, CellMark willingly invests in the equipment they need because their budgets are so restricted."

For more info-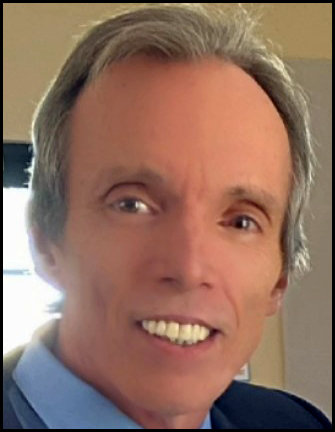 Tom Reilly
General Manager of Operations
CellMark Recycling
Mob: (239) 560-4561
Email: thomas.reilly@cellmark.com
MORE: