When a jury decided in 2016 that Gawker Media must be held liable for the invasion of privacy of a certain larger-than-life pro wrestler, the average American likely didn't pay much attention to the outcome — beyond perhaps a momentary fascination with the salacious video at the center of the case. But the American press paid close attention, and for good reason. The settlement felt consequential and imposing, and it seemed to mark a moment in history when a new playbook had been written for disparaging, challenging, intimidating and even suing media outlets out of existence.
In the time since, Nicholas Sandmann sued eight major media outlets for defamation, settling three of them for undisclosed amounts. Vice presidential candidate Sarah Palin filed suit against The New York Times for an editorial she found unfavorable to her image; the case was dismissed earlier this year because the plaintiff failed to prove "actual malice."
Politicians — hardly strangers to contemptuous relationships with the press — have ratcheted up their rhetoric against the media and signaled that they'd like to see the press have fewer protections against libel claims. During his campaign for President, Donald J. Trump spoke in February 2016 at a rally in Texas and vowed to "open up" libel laws and make it easier for people to sue news outlets. Other members of Congress seem to endorse the notion.
Former Republican Congressman Devin Nunes — who left public service to run Trump Media & Technology Group — notoriously tried to sue several outlets, including MSNBC, CNN and The Washington Post. He filed a suit against Republican pundit Liz Mair and even tried to sue Twitter and the owner of a Twitter account posing as Nunes' pet cow.
There is no shortage of powerful people with deep pockets and teams of attorneys who stand poised to put pressure on newsrooms. The largest national news agencies anticipate this and have in-house counsel at the ready to defend the journalism, but local news outlets are vulnerable to bullying. And that appeared to be the case at The Aspen Times, which made its own headlines this summer.
Covering Aspen
The Aspen Times is one of two local news titles in the resort town of Aspen, Colorado, known for its world-class skiing, Alpine charm and some of the most expensive real estate in the nation. The paper is published by Swift Communications; Swift was acquired by The Ogden Newspapers in late 2021.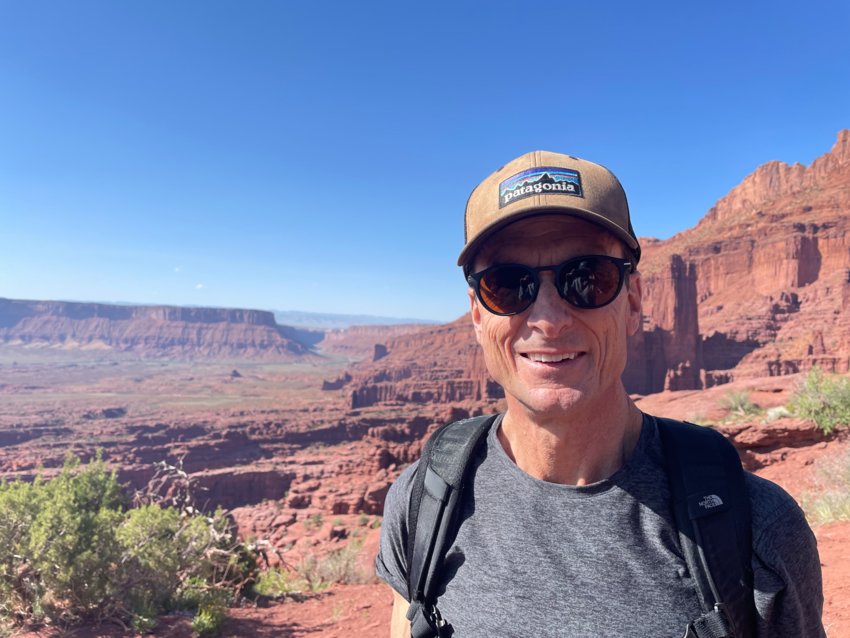 Roger Marolt's relationship with The Aspen Times began when he was just 12 years old. Marolt was a paperboy then, investing $5 on a weekend morning for 20 papers that he'd go and try to sell around town. Years later, he'd become a columnist for the newspaper, a position he held for 19 years.
He came by the job in a way that he's not particularly proud of now, he explained to E&P. Back in the 1990s, Marolt began writing letters to the editors of both local papers, always under fictitious names. A few of his friends knew what he was doing, and he recalled trying to "entertain" them with his missives. Marolt figured he'd submitted about 300 fictitious letters by the time he was found out, and both of the local papers in Aspen banned him from ever having another column published in either paper — banned for life, he explained.
"It was funny then, but now I see the danger of that to the integrity of the newspaper," he reflected.
Months after his unveiling, a friend suggested he challenge the bans by submitting a serious column under his real name, and so he did. The Aspen Times published it as a guest column; a short while later, they hired him as a columnist. Marolt estimates that he's written more than 1,600 columns for the newspaper.
"My approach is a local one, mostly. I'll touch on the big issues, but I always try to relate them back to stuff that's going on here in town. This is a passionate town, and we argue about everything. It's also an educated town, so there's lots of stuff to write about," Marolt said.
Real estate, which has a high value in Aspen, is of great public interest, and Marolt stumbled upon a curious story about which the public had questions. At its center is a Russian-born Swedish developer who came to town and scooped up a coveted 1-acre piece of land for a price that was tens of millions of dollars higher than what it had been valued at and previously sold for, Marolt explained.
"It was a staggering amount of money, even for Aspen, for an acre of land," he said. Locals began to ask questions about the investment and the new owner's plans for the property. They wanted to know more about the new developer, unknown to the townspeople. And so, the newspaper began to write about Vladislav Doronin, who sued the paper.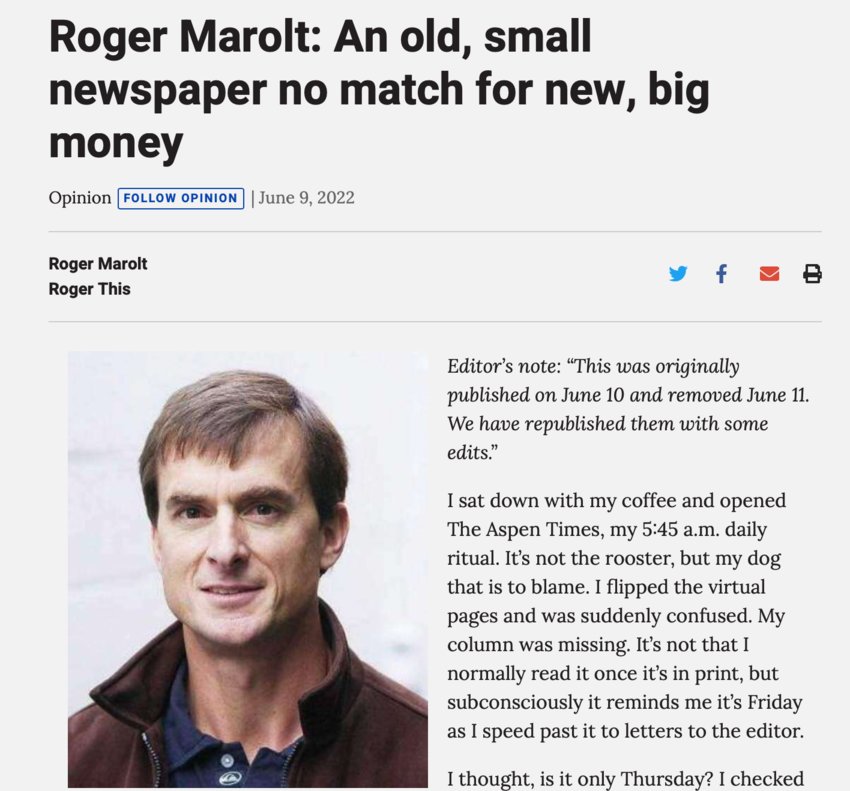 The lawsuit was kept hush-hush; even the newspaper's top editors didn't know about it, Marolt said. When it came to light, the optics were that a wealthy, influential person was bullying the newspaper. Marolt got wind of the suit when he submitted two columns about the land deal. In one, he'd referred to Doronin as "rude" because there were all these questions brewing in Aspen, and yet the developer hadn't made any overtures to answer those questions or meet with community members. He was told that the columns could not run at that time — not ever, just not right at that moment, because there was an agreement in the works.
"My first thought was, 'Wow, that's terrible for The Aspen Times,'" Marolt recalled. "'Here's a small-town newspaper; how are they ever going to stand up to that guy?' … This was big money coming into town and controlling content. So, I wrote another column addressing that issue, and my editor was all for it, but two weeks later, I was told, 'I'm sorry, Roger. We can't publish this.'
"They said they would publish the columns at a later date," he said.
Trust as the nost valuable commodity in news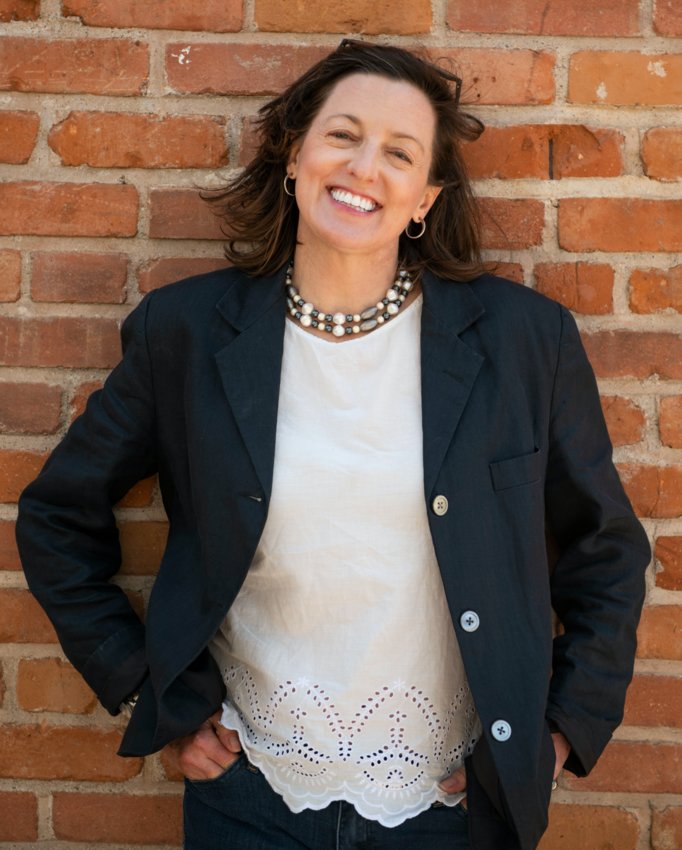 The Aspen Times' publisher, Allison Pattillo, was privy to the lead-up to the lawsuit, she told E&P during a Zoom in mid-July. Pattillo has been the publisher since January. Before that, she was a project manager tasked with membership initiatives, and she worked for many years as an independent journalist.
From her perspective, the lawsuit was about, well … word choice or vocabulary.
The newspaper first got wind that Mr. Doronin was unhappy when they got a call from the PR firm representing him, Pattillo explained. Subsequently, they were contacted by his attorneys. But Pattillo said that Doronin's beef wasn't with the content of the editorials nor about the questions surrounding his peculiar land deal; he was aggrieved about being called an "oligarch."
Doronin was born in Russia but is a citizen of Sweden today. The columns about him were published around the time that Russia was launching its globally unpopular war on Ukraine, Pattillo explained.
The paper retained its own legal counsel, who determined that "oligarch" is a formally defined term, that there's a published list of Russian oligarchs, and Doronin is not on it.
"And that's why it settled and didn't go to court because this wasn't about defending Journalism with a capital J," Pattillo said.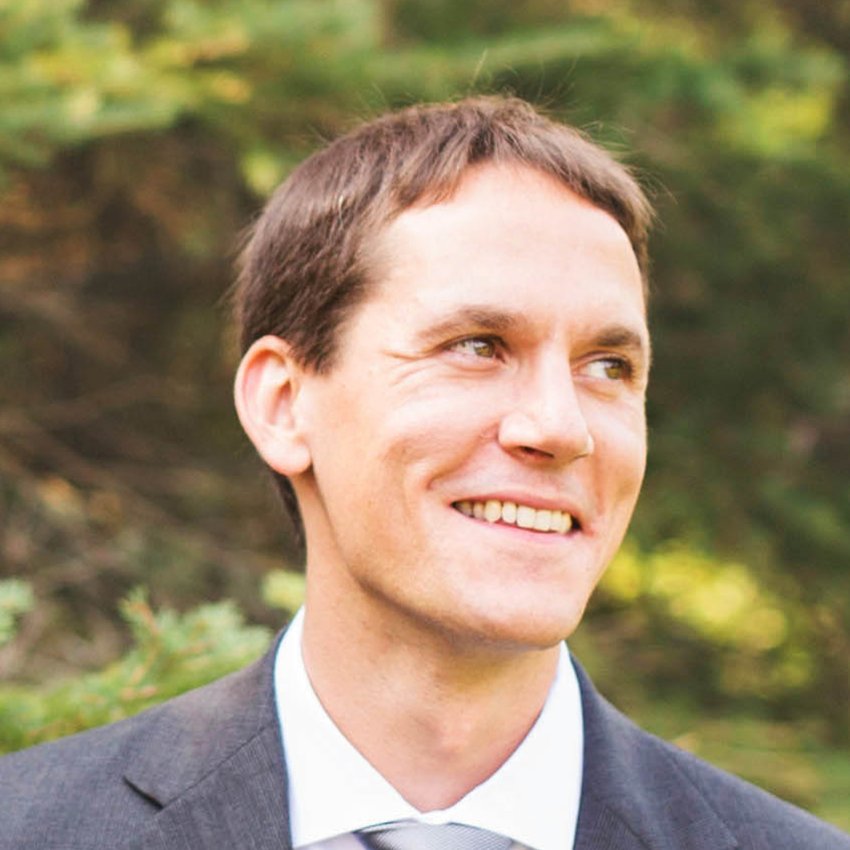 Andrew Travers hadn't even begun his new role as the newspaper's editor when he was summarily fired. A long-time arts-and-culture editor for the paper, Travers was appointed as the new editor when the previous editor, David Krause, resigned. According to the publisher, Travers hadn't officially started when Scott Stanford, a group publisher at Swift Communications, came to town, called Travers into a conference room, and fired him on the spot.
According to Pattillo, Travers was terminated for two reasons: poor judgment and an erosion of trust — ironic, because it was an erosion of trust that Travers said he was hoping to repair: the public's trust in their local newspaper.
When he decided to run Marolt's columns, he also chose to publish some internal emails in which members of the newsroom at the time expressed anger and confusion that columns about the deal weren't published. Travers told E&P that he felt it was important to show the public the emails and what had happened behind the scenes.
Pattillo acknowledged that Travers told her of his intent to publish this content, but she figured it was "benign." She explained that she didn't insist on further discussion about them because she didn't want to step on a new editor's toes and overreach her role as publisher. She also felt Travers should have insisted on looping her and others in prior to publication.
To Travers, it felt as if he'd been scapegoated or sacrificed. He was disappointed that the publisher hadn't defended him.
Pattillo said he missed an opportunity to engage her when it mattered. "I think my comment to Andrew was, 'Look, I can't defend you if I don't know what's coming. If you have something like this — something that's going to cause an issue, you have to loop me in. I need to know what you're thinking, why we're doing this, and I can either offer some guidance, or I can defend you when the shit hits the fan.'"
That same day, the columns and emails disappeared from the website.
"The taking down of the columns that day was not something I wanted to do," she said. "But our general publisher felt it was important to take them down, figure it all out and move on. Once they came down, it became my mission to get them back up, but without the emails." She said it took 13 days to greenlight them, but Marolt's final columns were ultimately published online.
E&P asked Pattillo if the plaintiff in the lawsuit had anything to do with Travers' firing or if the paper's parent company had any hand in it. She said it was purely an internal decision made by the general publisher at Swift Communications. "It had nothing to do with Ogden," she said.
Travers didn't see it that way. "I think it speaks to a broader issue, which is a pretty grave threat to depress freedom in the U.S. When a company like Ogden Newspapers is suppressing news coverage, suppressing information, that's disinformation," he said. "Ogden has a long history of publishing newspapers, and they're choosing not to cover an important community issue here — not out of the public's interest, but out of their own business interest or the business interests of others. That's a dystopic vision of the American free press, so I'm going to speak out about it as much as I can."
Travers said he wanted to speak to E&P because he felt it was important to tell his side of the story directly to the industry.
Pattillo divulged that there is a concern in the newsroom that a precedent of settling a lawsuit may embolden others to mount claims against the newspaper.
The day Andrew Travers was fired, he sent Roger Marolt a "short and to-the-point" text. "It said, 'I got fired for running your column.' I felt like a bomb had gone off. My head started spinning; I absolutely couldn't believe this," Marolt told E&P.
"They'd pulled the columns off the internet, which was the dumbest thing you could possibly do because when you pull something off the internet, then, of course, everybody wants to read it," Marold said. He also got a "dressing down" from the group publisher, but he wasn't fired. That didn't sit well with him, either. After sleeping on it — advice from his wife — he resigned.
"I don't feel responsible for Andrew's firing," he said. "I didn't launch the missile, but I built it; I'm connected to it, and that weighs on me."
Marolt is now a columnist at the competitive local news outlet in town, the Aspen Daily News.
"We actually made some mistakes," Pattillo reflected, citing "xenophobic remarks" in the internal emails, which may have been interpreted as malice. She also said they fumbled communicating about the lawsuit and explaining why columns were "held" as the lawyers postured.
She said no columns were ever spiked. None were substantively altered, and she hopes the settlement terms of the lawsuit will soon be made public, so it can put speculation to rest.
From her perspective, the Doronin case was an unfortunate distraction, but it didn't present an existential threat to the newspaper — that threat came later, she said, and from an unexpected source, the townspeople.
"As far as the public's comments, we're only getting negative feedback. People are upset. I understand. I don't blame them," she said.
Local elected officials called for a boycott of the newspaper, and folks from as far away as Europe pushed back against the publisher's decision to pink-slip its editor and take down columns from its website. Pattillo has been doing outreach to repair the paper's standing in the community.
When a small-town newspaper is subjected to a lawsuit, settles the case, seemingly spikes columns, has an editor quit, fires a new editor and a beloved columnist resigns in protest, the community tends to take notice. Word spread fast that the 141-year-old newspaper was in turmoil. The other newspaper in town began digging into the story. The Denver Post and Aspen Public Radio journalists did, too.
"There are members of the community who are trying to get Ogden to see that they're not a good fit for this town," Marolt said. "There's a boycott going on. Lots of businesses have pulled ads, and a lot of people just aren't reading [The Aspen Times]."
"Since Aspen is such a tight-knit community, there are still rumblings about what's going to happen to the paper moving forward," Marolt reported.
When Pattillo spoke with E&P in mid-July, the terms of the settlement were still sealed, but she hoped that the information would be made public within days. She felt it might repair some of the trust the community had lost in the newspaper if they could see what was demanded of them and what the newspaper conceded. She was also eager for a new editor to start.
Gretchen A. Peck is a contributing editor to Editor & Publisher. She's reported for E&P since 2010 and welcomes comments at gretchenapeck@gmail.com.