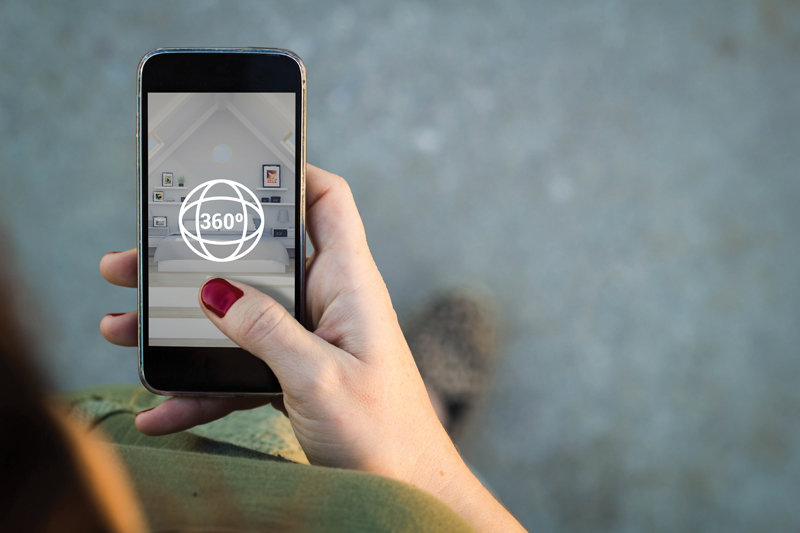 Immersive forms of storytelling offer a number of enticing possibilities for news organizations looking to enrich the journalism they produce every day. With VeeR Editor, journalists can easily edit 360-degree footage on their phones and upload the edited clips directly to platforms such as Facebook and YouTube. The free app is available for all iPhone and Android devices.
"Journalism values accuracy and timeliness. Besides all the common features shared by other 360 editing tools, VeeR Editor is the first mobile app that supports both 360-degree videos and photos," said co-founder Jingshu Chen. "Journalists can insert texts and animated stickers to properly guide audience's attention."
In order to get started, users must first grant the app access to their camera roll and choose the clips they would like to edit. The app's editor mode then showcases the selected clips in a thumbnail format along the bottom of the screen. From there, a reporter could do things such as re-arrange the order and speed of the videos as well as add filters and music to the footage.
So far, VeeR Editor has been used by news outlets such as the Associated Press and Euronews for basic 360-degree footage editing.
"VeeR's goal is to empower everyone to easily create and share VR content, so we are working hard to make sure that VeeR Editor is the most powerful and intuitive mobile 360 content editor app on the market," Chen said.
The tool currently supports footage shot on spherical cameras such as the Samsung Gear 360, Insta360 One, Ricoh Theta S and Mi Sphere Camera.
According to Chen, a common complaint she hears from journalists regarding 360-degree video is that it may cause physical discomfort and consequently drive audiences away instead of engaging them.
"In our opinion, 360-degree video stabilization is an essential step in post-production, and if done properly, they can skirt around this problem entirely," she said. "Another important contributor to poor viewing experiences is the use of cheap cardboard goggles and lack of quality headsets. The VR market is going to keep lowering its threshold and it won't be as inhibitive for everyday consumers in a couple years as it might be now."
As the understanding of the technology improves, so will the amount of journalists utilizing it, Chen said.
"VeeR believes that 360-degree content is the future of journalism," she said. "Given journalism's natural propensity toward evoking empathy and creating real-time immersion, 360-degree recording and 360 live-streaming will inevitably become the next major trend for digital media."
For more information, visit veer.tv.