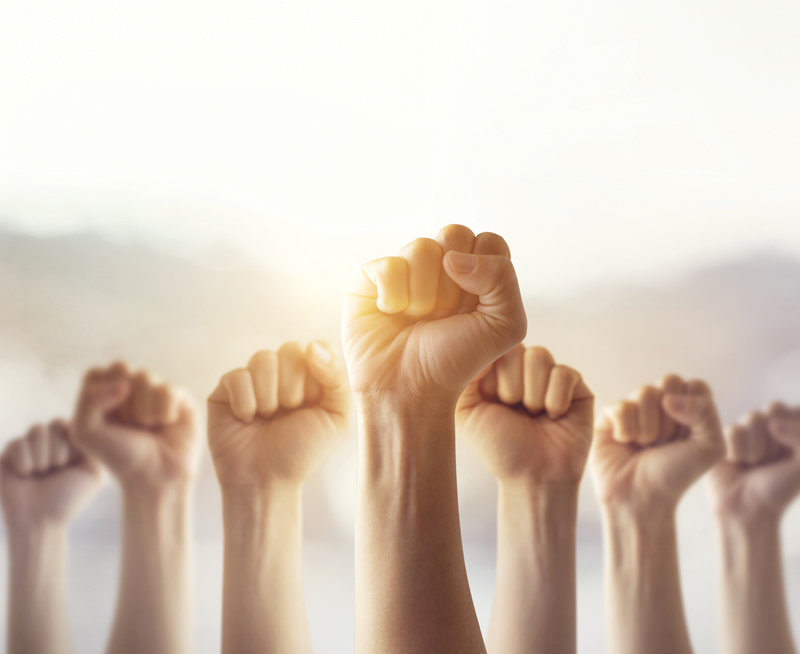 Journalists at the Los Angeles Times have announced plans to form a union and join more than 25,000 fellow media workers already represented by the NewsGuild-Communications Workers of America. The newsroom committee organizing the push for a union made their efforts public in a one-page letter left on employees' desks on the night of Oct. 3.
The letter included a list of conditions the committee wanted to negotiate including annual staff-wide pay raises, guaranteed minimum salaries, accrued vacation for all employees and equal pay for men and women as well as minorities.
Major newspapers such as the New York Times, Washington Post, Wall Street Journal and Baltimore Sun (also owned by L.A. Times parent company Tronc) are currently represented by the union.
"I think it's the right time for us to do this because people have really reached their limits," a Times staffer said, who spoke on the condition of anonymity. "The letter was more of a signal to management that this was serious and that it was gaining a lot of momentum. It was a really tangible opportunity for us to reach out to Tronc and let them know we want to try to work more collaboratively on newsroom decisions."
The source added that a majority of the newsroom was in favor of the idea and estimated that a couple hundred people had signed union cards. The push to unionize began late last year after a couple employees reached out to the NewsGuild-CWA. According to the same staffer, management was aware an organizing effort had been taking place prior to the public announcement made in October.
"A lot of departments had meetings where their managers told them that they had heard about a union effort and laid out all the downsides," the source said. "It was pretty boilerplate, anti-union stuff."
In one of the flyers distributed by Times management, employees were urged not to be "misled by the guild's promises."
"Making promises during a union organizing campaign is a very common tactic used by the NewsGuild to win your support," the flyer said. "Remember, the Guild's promises are just that—'campaign promises'—just like those you hear from politicians."
Hillary Manning, Times spokesperson, declined to comment.
The organizing committee hasn't decided upon a voting date yet.
While the source emphasized that the committee already has most of the newsroom behind them, they would like to garner even more support from remaining holdouts.
"We are trying to get a much stronger majority," the staffer said. "That way there is an overwhelming mandate for Tronc to voluntarily recognize the unit."
Editor's note: The Los Angeles Times reported that journalists took their initial step earlier this week by asking the National Labor Relations board to hold an election.