Children of celebrities often have difficulty finding their path. There are countless stories of their wrong choices. However, Peter Funt, son of Allen Funt, creator of Candid Camera, one of TV's longest-running and most popular shows, was able to walk the fine line between honoring his father's achievements and forging his own – and very successfully.
Peter became a member of the Candid Camera family at an early age. He portrayed a shoeshine boy at the age of 3 and offered shines to businessmen on the streets of New York. Peter was instructed to ask for $10 per shoe he shined, an outrageous charge at the time, to elicit those "candid" and amusing reactions that were the show's premise.=
During a recent "E&P Reports" Vodcast episode Funt was asked about his life, his love of newspapers, his views on news media's current and future status, which have often been the topics of his many op-ed pieces and the books he has published.
"Many people mistakenly assume the Funt homelife was one practical joke after another," said Funt. "My father wasn't a practical joker. He created Candid Camera to reveal people truly as themselves when they didn't know they were being observed.
"My dad and I spent our lives finding things that tickled us. It didn't have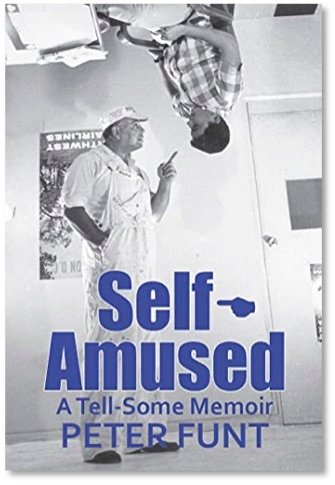 to be a big deal and didn't even have to be laugh-out-loud funny, but enough to be amused. He looked at life that way, and so do I." (An excerpt from Peter Funt's book: Self-Amused: A Tell-Some Memoir. Now available at most local and online bookstores.)
Although Peter continued his affiliation with Candid Camera, becoming a co-host during 1987 and eventually the producer and host, his goal at an early age was to be a journalist.
Interestingly, his parents bought Peter a subscription to Editor & Publisher. They also included the annual Data Book, listing all the newspapers in America, among Peter's Christmas gifts every year from the age of 10. Many children would have thought they had received a giant lump of coal, but Peter used the gift to contact many of the listed newspapers, asking for a recent issue and even the paper mache mattes of the front page.
Peter earned a Bachelor of Arts degree in mass communications and journalism at the University of Denver. His early days as a freelance journalist in New York were the starting point for a career in journalism, eventually writing op-ed pieces for The New York Times, USA Today and The Wall Street Journal.
"In my view, America can't afford to lose the very biggest and very smallest papers. The biggest papers report in-depth about the most important international and national news. The smallest newspapers are the informational glue that holds local communities together. People need to know about the last school board meeting and the workings of their local government.
"I think the renewed focus on community newspapers is a great opportunity for young people who want to enter journalism and gain valuable experience. Local dailies are anxious to hire people to write for them, even if they have no journalism experience or degree," added Funt.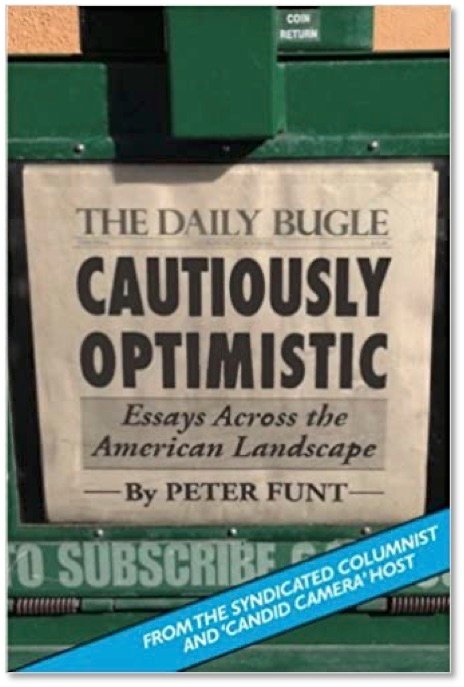 In this 141st episode of "E&P Reports," meet TV host/ producer and columnist, Peter Funt who today still stars in and produces the iconic TV show "Candid Camera," along with penning op-eds for The Wall Street Journal and The New York Times as well as a weekly column, distributed by the Cagle Syndicate. His book, "Cautiously Optimistic" contains dozens of his best columns and essays. In this episode Peter chats with E&P Publisher Mike Blinder and Associate Publisher Robin Blinder about his years in media from black & white TV to the digital world of today