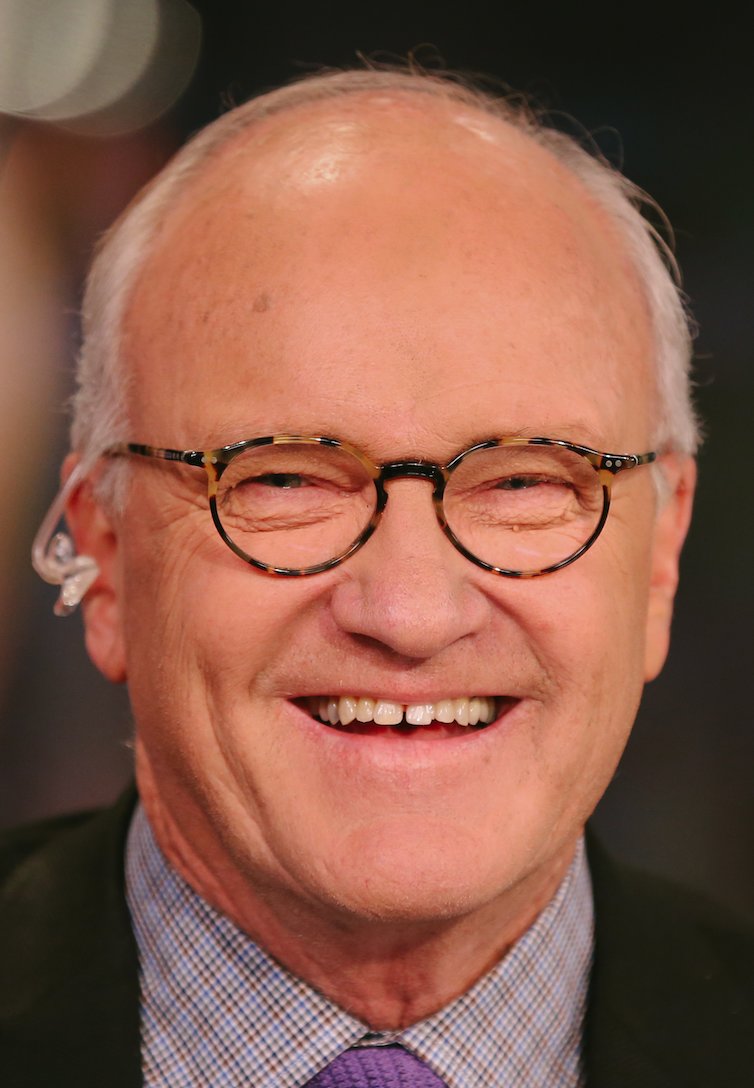 Barnicle on the set of "Morning Joe"
Journalist and columnist Mike Barnicle devoted his professional life to news and newspapers — for the New York Daily News, Boston Herald and The Boston Globe, among other titles in which his bylines have appeared. He's a familiar face on NBC and MSNBC and a staple at the "Morning Joe" table. Throughout his career, Barnicle has seen newspapers in their (comparative) heyday. He's seen them challenged by the internet, big tech and new-on-the-scene owners who seem hell-bent on undermining them. These days, he's watching as the free press comes under attack in a new way.
Barnicle recounted reading The New York Times op-ed penned by Arkansas Times Publisher Alan Leveritt, and it was the first he'd heard about anti-boycott laws. They'd eluded his radar, like so many others who may be reading E&P's cover story this month ("Anti-boycott laws run afoul of the free press"), learning about them for the first time.
He recalled thinking about how it represented a truly fractured nation, torn apart by politics. "That's the first and only thing that came to mind, how much our political system has devolved so that now different states are to going to have a foreign policy of their own," he said.
"What's the next step? Is the Massachusetts legislature going to demand that any corporate entity in the state operating for the state will be penalized if they don't advocate for a united Ireland? It's comical. It's absolutely comical," he said.
"Are we going to have 50 state foreign policies? I'll take this to an absurd end but imagine that. If that happens, we're done. We're done as a country," he forewarned, calling these laws one more example of a "slow march to the destruction of democracy."
Asked about other facets of the news business that concern him, Barnicle mourned the "disappearance of local newspapers," suggesting that even though most states have at least one or two major metro papers, large swaths of the nation are without a reliable source of local news.
"Take Georgia, for instance. The Atlanta Journal-Constitution is a terrific newspaper. They do great work," he said. "But how far does their voice carry in the state, with so many small or medium-sized newspapers having been taken over or their voices disappeared? I'm not familiar with the status of local newspapers across Georgia, specifically, but this is happening all throughout the country."
He's also concerned about the treasure trove of talent the industry lost in recent years and all the institutional and community knowledge that left with them.
"It's sad, but most of the people I know or knew who were in the newspaper business, they took buyouts along the way, over the last 15 or 20 years. Some are not working, others are not working in newspapers because there was no other place to go," he remarked. "I talk to several regularly, and they are okay, but the thing that interests me? I was just at a funeral a week and a half ago. I saw two people who worked with me at the Globe for years. They both said the same thing, individually, separately, in conversations with them — that they don't miss the business at all because of the way the business is today."
Barnicle also reflected on journalism and storytelling and how today's racehorse approach to breaking and digital news does injustice to the story.
"There are numerous younger reporters, very talented people, who work for this or that paper with a substantial online edition — writing for that online edition before the print edition comes out. You know, they're under the pressure to give us something at 1:30 in the afternoon. We want it up now," he said. "And that's great. Instant information is valuable, but my question is: What do they lose by not stopping for a moment, the way we could years ago? Just to have that luxury of time to think about what you're going to write, to think about what you've just seen, what you've just heard and having that opportunity to mull it over in your mind."
It's not all doom and gloom for newspapers. Though it's far too soon to be predictive about the Baltimore Banner's debut — the nonprofit news outlet founded by hotelier Stewart Bainum last year — Barnicle said he's intrigued by its prospect.
"People will find it if it's good," he said.
He also cited Boston businessman John Henry, who acquired The Boston Globe in 2013. Barnicle said that's the kind of acquisition you like to hear about today — an owner who's sincere and earnest about journalism and doesn't go into it for ego or the chance to influence by way of the editorial page.
"That's the ideal, I think, you're looking for in any new purchases of newspapers, as opposed to what happened with the Chicago Tribune," he concluded.