Editor & Publisher (E&P) first reported on how media companies were covering COVID-19 in February 2020. It has been a challenging, frustrating, often surreal and sometimes inspiring 21 months since. With vaccinations came the hope that the nation and world had seen the worst, but it hasn't been a smooth sail out of the storm. At press time, the Centers for Disease Control and Prevention (CDC) reported that the United States has had 44,105,375 reported cases of COVID-19 since the beginning; the virus has now claimed 708,784 American lives.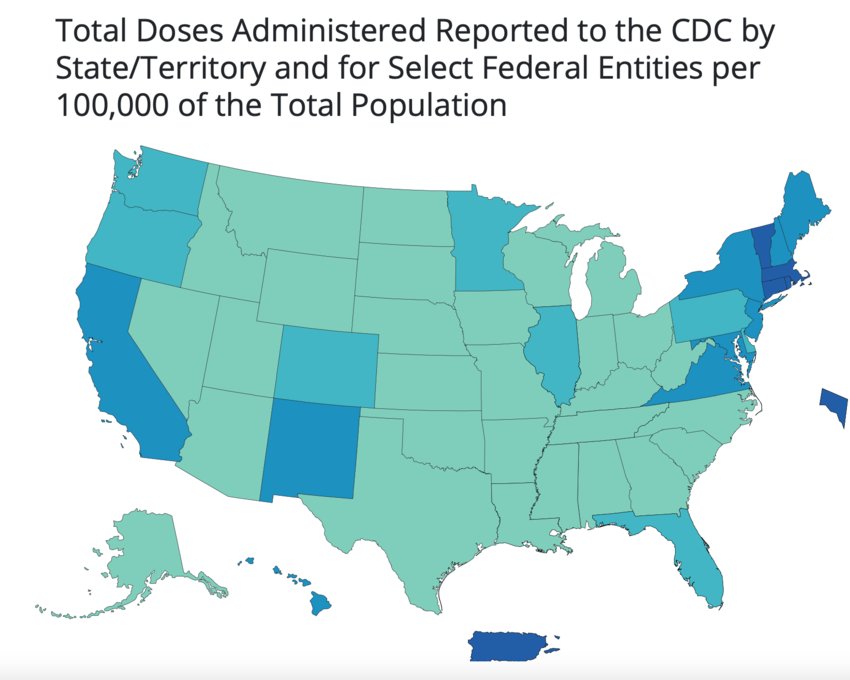 News publishers have shared in the hardships along the way, struggling to balance the duty to inform the public about stats, guidelines and mandates with the need to operate responsibly and protect their employees from being harmed or from harming others, which was a concern for journalists working in the field.
E&P felt it was vital to take the industry's pulse and understand the challenges that have passed and those that linger. So we asked our readers to take a short survey to let us know about their pandemic-related policies and how they're fairing today. We had 89 publishers and media managers take time out to share their stories about how influential the pandemic has been to their businesses and among their employees.
One of the questions E&P asked was about how they've been managing staff and workflow. Just over half reported they've adopted a "hybrid model" for staffing, with some in the office and others working remotely. Only 35% said that their offices and newsrooms are now fully opened and physically staffed.
About 37% of the survey participants reported that they've adopted varying approaches to masks in the office, from mandating them whenever employees aren't eating and drinking to encouraging mask wearing for unvaccinated employees, visitors or in situations where physical distancing may not be possible. Others decided to leave the decision on masks entirely at the discretion of the individual.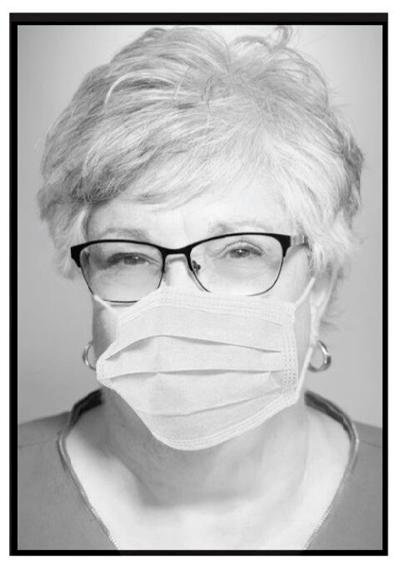 Publisher Cathi Utley leads a team of five at the Hermann Advertiser Courier in Hermann, Missouri. She was pleasantly surprised when E&P followed up with her about her survey answers. As a very small news business, she feels her company may not be of interest to others, yet the challenges she's faced are, in fact, universal among publishers, as our study found.
Though the COVID-19 policy at the Hermann Advertiser Courier isn't formalized — and Utley doesn't feel it needs to be — they do have a policy. They do not require staff to be vaccinated nor periodically tested. Instead, they ask staff to sport masks in the office, except when they're eating or drinking, and visitors are required to mask-up, too.
One of the effects on operations has been that they leverage digital communications more and have external in-person meetings less frequently. Except for Utley, who did her best to pick up the slack, the entire staff saw hours cut to part-time early on.
In the interest of public safety, they have foregone ad revenues to lend a helping hand to the community they serve. For example, the newspaper has a Facebook page with approximately 8,000 followers, and they'd monetized the page by charging for posts created by or for advertisers.
When COVID-19 came to town, one of the local businesses — a popular restaurant and frequent advertiser — had to temporarily shutter because of quarantine. They wanted to inform the public about the closure and knew the best way to get that information out to them, in a timely fashion, was to leverage the Hermann Advertiser Courier's Facebook page. Normally, the paper would charge, but in this case, it didn't seem right to Utley, who posted it for free. In fact, she's posted and published a great deal of COVID-related stories and alerts for free. She's given up that revenue in the interest of the public.
"We serve a tiny community of about 2,000, where we all know each other and know who is sick," Utley said. "We ran free ads to allow people to know who was closed due to quarantine, at no charge, and constantly informed readers on the schools and hospital (stats), and changed our mindset to one of helping as our number one priority."
Utley said it's important to keep covering COVID-19 news. "We have gone to great lengths to make sure that our print edition has something about COVID every week." Some of that coverage has been influential in driving revenues again. The paper produced a special section about all those in the community who've also helped — emergency workers and first responders, local drugstore workers, nursing home and hospital staff.
"We featured everyone we could think of who was a great helper during this pandemic time," Utley said. "It was a huge hit and a big revenue grabber, as well!" The newspaper was able to make ends meet and turn a profit thanks to its mitigation efforts, the sacrifices of the entire team, and thanks to the community, who bought and championed their local paper.
Government assistance and overreach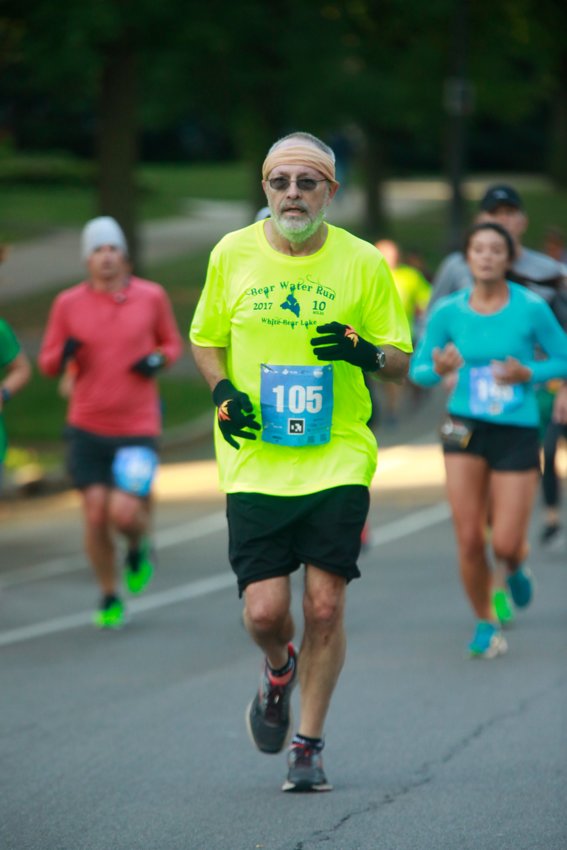 At Herald Journal Publishing in Province, Minnesota, General Manager Dale Kovar oversees a staff of 24 full-time employees who produce three newspapers: the Herald Journal, the Delano Herald Journal and the Dassel-Cokato Enterprise Dispatch. The team mainly had worked remotely during the pandemic but have now returned to the office. It was a gradual return rather than by an established date. It was based on variables, Kovar explained, including the individual's job duties, comfort level and whether they were technologically enabled to work remotely.
The pandemic had an impact on staffing and operations. Meetings were held virtually, and some still are today. "We do a daily priority meeting with department heads every morning at 8 o'clock. People are a lot more on-time when you do it digitally than when they're gathering around the table," Kovar said. Other types of meetings are now held in person.
The effect on the staff was "the hardest one," Kovar said about his survey answer.
"When this first started, we thought this would be a couple of weeks, then four weeks, something like that," he recalled. "We reduced some hours pretty much across the board. But then realized that it would be ongoing for a long time, and we had to make more reductions. So we did as much as we could to get people to a point where they could still work some and still qualify for the unemployment benefits."
The printing plant at Herald Journal Publishing takes in web-to-print jobs and produces signage. Kovar said that the plant team had to physically be present, even while print jobs started to fall off. By the second quarter of 2020, those revenues were down by 30%. As local events were canceled, so too was editorial coverage and advertising derived from venues and event producers. Kovar and everyone at the company felt the weight of the pandemic, and he credits government support like the Paycheck Protection Program (PPP) for helping to sustain the business. "That assistance, honestly, got us through," he said.
In other respects, Kovar feels government agencies have overstepped their bounds with mandates and the vaccine rollout. "Currently, we don't have any state orders regarding masks, and we did comply with everything along the way — lockdowns and work-from-home," he said.
But Kovar draws the line at requiring his employees to be vaccinated or to wear masks in the office. "With vaccines, we don't see it as being our business as an employer," he said. He can't say whether any of his employees are vaccinated because he doesn't feel entitled to ask.
Kovar said that one employee raised a concern about in-person meetings with potentially unvaccinated colleagues, so they thought through that dilemma and have taken a personal-choice position on that, as well. "Anyone who is uncomfortable is welcome to wear a mask or distance themselves within the setting if they wish, but for the most part, we have had no other concerns."
Kovar acknowledges that his personal philosophy about the virus and the government's response influences his decisions. He's penned a couple of columns on the topic, explaining why he's opted out of the vaccination and his concerns about it potentially being mandated. "If (the vaccine) is a good thing, offer it, and people can come and get it if they want to, but gosh, it's still got be their decision, for themselves," he concluded.
Vaccine policies vary
A minority of E&P's survey participants reported that vaccines are mandated by their company — just 17.98%.
Nevertheless, they aren't the only news businesses to take a hard line on vaccines. CNN made August 2021 headlines when it terminated three employees for violating the company's vaccination policy, according to reporting by The New York Times' Michael M. Grynbaum. Company policy prohibits unvaccinated employees from returning to CNN's domestic offices. The Times obtained an internal memo CNN's president, Jeff Zucker authored, in which he stressed, "Let me be clear — we have a zero-tolerance policy on this."
Apropos of the platform, broadcast news has made dramatic headlines about COVID-19 policy. FOX News' primetime lineup continues to seed doubt among its viewers regarding the government's sincerity and effectiveness, doubt about the science behind the vaccines and even about the scientists themselves. Meanwhile, by September 2021, 90% of FOX News' full-time employees had been vaccinated, and the network had implemented a stringent testing plan for the unvaccinated working among them. CNN broke the story after obtaining an internal memo authored by FOX News' executive vice president of human resources, Kevin Lord.
Out of uncertainty comes opportunity
One of the pandemic's most profound impacts on news businesses has been the loss of revenue. Most E&P's survey respondents — a noteworthy 79.78% — cited "decreased revenue" as a result.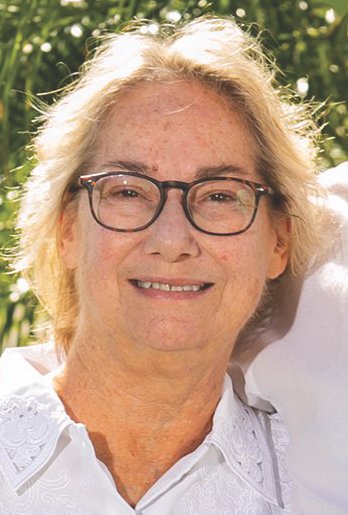 That was but one of the challenges for Deborah Baker, publisher at Call Newspapers, who founded the St. Louis-based company with her husband more than 30 years ago. The day E&P spoke with Baker, she was preparing to put a sign back up on the office's front door, reminding visitors, "Masks are required per St. Louis County's mandate."
"We'd just taken it down not long ago," she said.
Fairly early in the pandemic, Baker realized that they'd have to make changes to their entire publishing model.
"We kept asking: What do we do now? We're not going to be able to mail almost 50,000 papers every week," she recalled. "That happened right at the beginning of April (2020) when everything was shutting down. Our last weekly went out April 2nd, but we committed to getting a monthly out."
The company published five other titles, which they rolled into a single masthead under the St. Louis Call. By July 2020, they'd returned to weekly publishing, but under the consolidated masthead.
The newspaper's tagline reminds readers it's "in the mail weekly, online daily."
"The first thing we did before we returned to a weekly was started ramping up our e-newsletter, called 'On Call,' and we went from producing 30 of those in 2019 to 130 in 2020," she said. Since then, e-newsletter readership has doubled and is still growing.
What the Call's readers wanted most throughout the pandemic — and still do — is local news, especially about county government and what's happening in local schools. "There has been no shortage of letters to the editor. We had folks calling us, expressing, 'You're my lifeline.' That came from both readers and advertisers," the publisher said.
The office remained open but with a skeleton crew of Baker, a bookkeeper and a part-time advertising support person. Everyone else worked remotely.
Call Newspapers requires employees to be vaccinated.
"There was very little resistance from anybody about getting the vaccine," she said.
Mask policy followed local guidelines, though that hasn't been particularly straightforward. "It's confusing when you go to one grocery store, and they require a mask, and another grocery store nearby says it's optional. There have been so many mixed messages," she said.
One positive thing that came out of this tumultuous time is that the company is now prepared and equipped to work remotely, should the need arise again.
Baker said she felt a heavy sense of responsibility for her family, friends and her professional team. One member of the 10-person team, who was working remotely at the time, did get sick with COVID-19. Fortunately, she recovered and is doing well, Baker said.
"There isn't anybody who I talk to here who does not know somebody who got COVID-19 and didn't make it," she noted. "We've never lived through anything like this in our lifetime, and it will be something we'll always remember. Hopefully, we will become a gentler people. We've got to come together. That's our job, to help build those bridges."
The pandemic inspired 42% of the respondents to formalize their company policy related to COVID-19.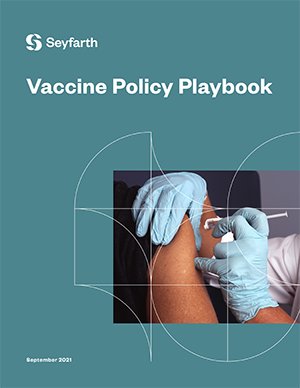 Seyfarth Shaw, an international law firm with 900 lawyers worldwide, who provide counsel and legal services, published the Seyfarth Vaccine Policy Playbook in September 2021, designed to help companies consider their options, develop a policy and roll it out.
The COVID-19 pandemic, in many ways, is still uncharted territory, even more than a year and a half into it. It makes sharing these stories and continuing the conversations throughout the industry about how best to balance the role of the newspaper and the safety of the public and employees even more important.
Gretchen A. Peck is an independent journalist who has reported on publishing and journalism for more than two decades. She began her reporting career covering municipal government at a suburban Philadelphia daily and served as an editor-in-chief/editorial director for a magazine publisher. She has written for Editor & Publisher since 2010 and is a contributing editor. She welcomes feedback and tips at gretchenapeck@gmail.com.