As the publisher and CEO of Afro-American Newspapers, Dr. Frances "Toni" Draper is both a news innovator and a steward of a Baltimore-based family legacy spanning 130 years.
"Like so many other publications, we are no longer just a newspaper. We are a media company," Dr. Draper told E&P in July.
Draper's great-grandfather, John Henry Murphy, started the newspaper 130 years ago with just $200 he borrowed from family members. He used the money to brand the company and to buy a printing press at auction.
The first issues of The Afro-American Ledger were just a single page, with the day's most important news about what was happening around Baltimore and what local church groups were planning. Murphy grew the business to 200 employees and bought the building where the newspaper was produced.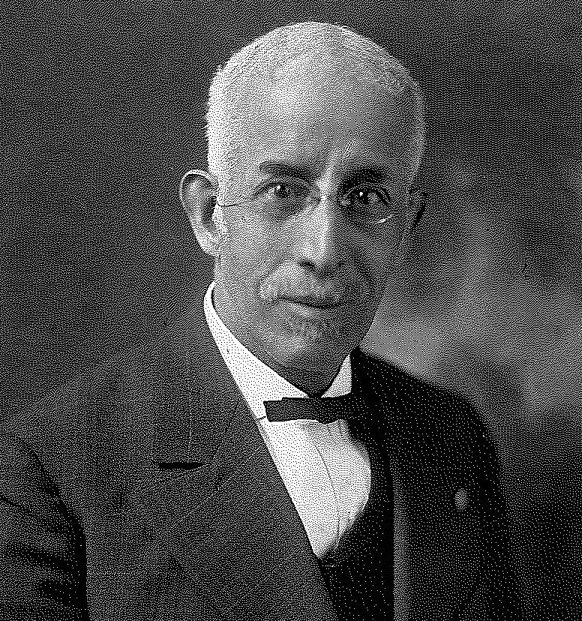 When Murphy died in 1922, he passed the business down to his children. Dr. Draper's grandfather, Carl Murphy — who studied at Howard University and Harvard and had become the chair of Howard's German department — took over the editor's role. His brother, Arnett, took over advertising, and another brother, John, headed up circulation.
"In our family, you grew up in this business, so it's always part of your legacy," Dr. Draper said. "My grandfather believed that if you could walk and talk, you could write, even if it was a children's column. We were writing at a very young age."
During high school and college breaks, Draper's generation of the family worked for the paper, but they had the choice of whether to build a career there or embark on another field. She chose the newspaper, and her first official job was writing obituaries. "That's where you started," she recalled.
Carl Murphy was intent on publishing a paper with original content — news and information that readers couldn't get from any other source, his granddaughter told E&P.
During World War II, the newspaper employed a deep bench of war correspondents, including Draper's aunt — her mother's sister — who was the first Black female war correspondent, she noted. Her mother and several of her aunts were part of the "Six Triple Eight," the 6888th Central Postal Directory Battalion, who worked at home and abroad to deliver mail to American troops. The Six Triple Eight was awarded the Congressional Gold Medal this past spring.
Over 130 years, the Afro-American has chronicled monumental moments in history. They sent a reporter overseas to cover Jesse Owens at the 1936 Olympics in Berlin. They covered the 1963 March on Washington. They broke the news to readers about Emmett Till's and Rev. Martin Luther King Jr.'s murders. All along, they've covered the enduring civil rights movement and so much more. The publisher has been building an archive of images, front pages and other artifacts that tell the history of the paper and the community it's faithfully informed for generations. They've amassed about 30,000 photographs, now available through Getty Images. The digital front page archive is available to Baltimore's Enoch Pratt Free Library members.
Dr. Draper's niece, who represents the news media family's fifth generation, moved to Baltimore to manage the digitization of the rest of the archive. During her curation, she made a historic discovery — an audio recording, simply labeled "Marshall," in which Editor Carl Murphy is conversing with future Supreme Court Justice Thurgood Marshall about the Brown v. Board of Education case.

Today, the Afro-American — or just "The AFRO" — focuses on local news for Baltimore, Washington, D.C., and the suburban-Maryland corridor in between. They publish arts and culture, technology and business stories and cover national and international news through a local lens. Print remains foundational to the brand, but the publisher also has a website (AFRO.com), digital newsletters, strategic community partnerships and events.
The AFRO News tagline now reads, "The Black Media Authority."
The company has long diversified in this way, extending the brand beyond the newspaper itself. Mid-century, it produced a magazine supplement and founded a cooking school for Black women local to Baltimore.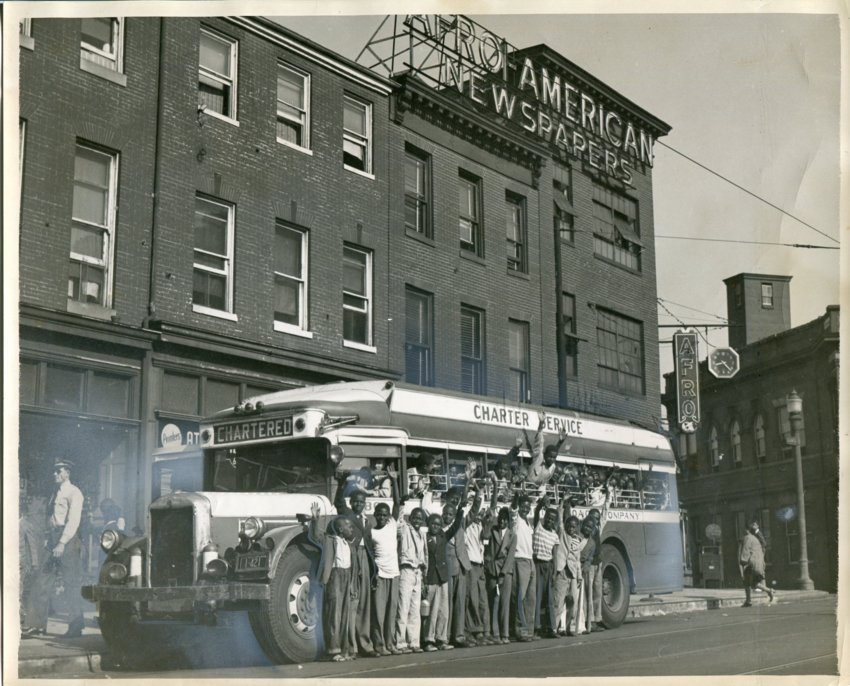 For the past two years, they've dedicated one issue a month to a specific, pressing topic. One was about "defenders of democracy;" another was devoted to stories about African-American participation in WWII; recently, they produced an issue on building Black wealth.
"We also have a very robust social media presence," Dr. Draper said. "We have over 650,000 followers on Facebook, 12,000 on Instagram, and about the same number on Twitter."
The company employs seven journalists, including a Report for America Corps member who established a beat covering Black-owned businesses.
The Afro-American welcomes an intern each summer from an HBCU (Historic Black Colleges and Universities) institution, and they have "an arsenal of freelance journalists and contributors," Draper explained.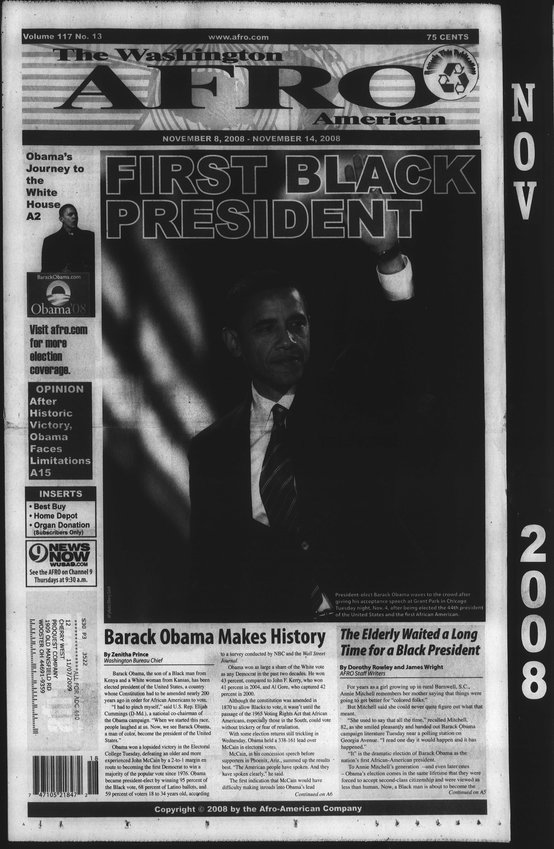 Revenue is derived from traditional advertising, sponsored content and philanthropy.
They recently won several editorial and advertising awards from the Maryland-Delaware-DC Press Association (MDDC). Dr. Draper was named Publisher of the Year by the National Newspaper Publishers Association (NNPA) in 2022.
"My name may be on the award, but you can't be Publisher of the Year without a great team behind you," she said.
The Local Media Association (LMA) also honored the Afro-American as its "Content and Audience Innovator of the Year" in 2021. In the announcement, the LMA lauded the news publisher's audience achievements and other accomplishments: "The organization has built upon national and local strategic partnerships, launched impactful initiatives and hosted events that catered to the Baltimore community. The AFRO's amazing audience growth is a testament to the team's strong commitment to local journalism." (Editor's note: Dr. Draper is also honored as one of E&P's "25 Over 50" in this issue.)
When E&P spoke with Dr. Draper in July, she was planning a grand gala to mark the 130th anniversary on August 13th, hosted by comedian Tommy Davidson. He will also perform a 30-minute comedy set for an estimated 500 celebratory and grateful guests.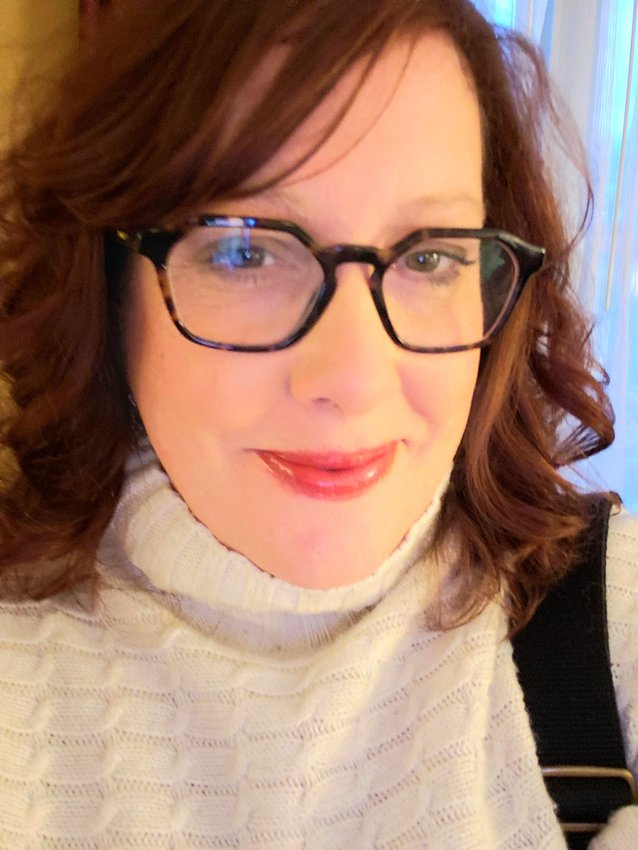 Gretchen A. Peck is a contributing editor to Editor & Publisher. She's reported for E&P since 2010 and welcomes comments at gretchenapeck@gmail.com.