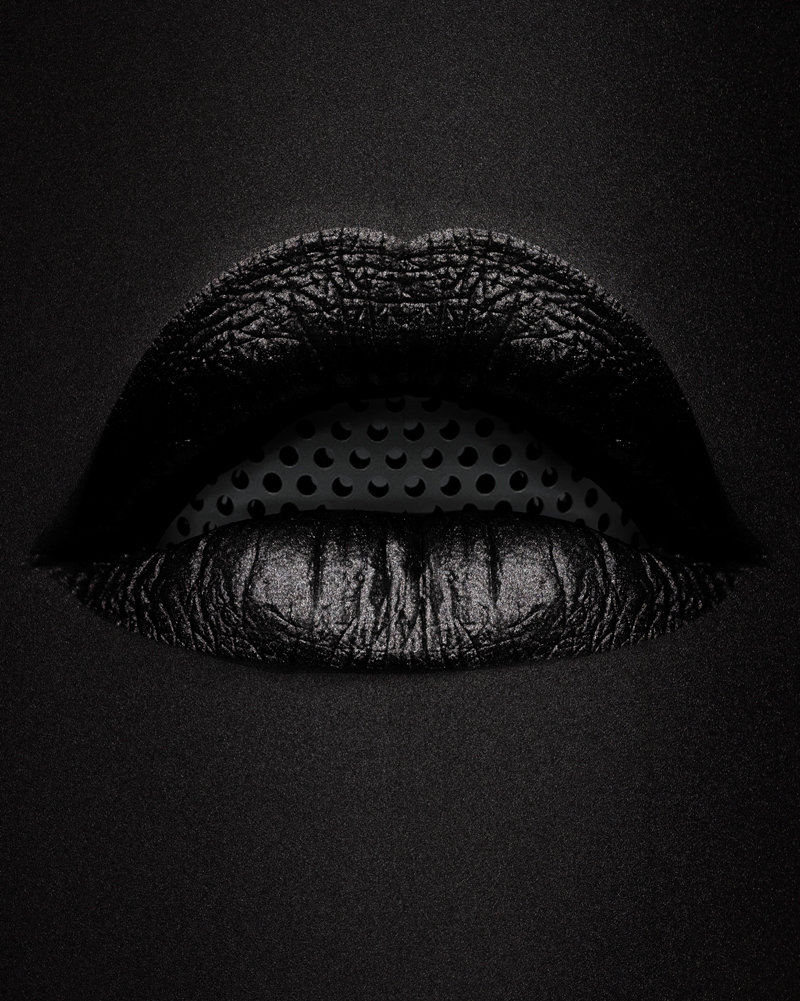 Amazon and Google reported record sales for their respective virtual assistant smart speaker system this past holiday season. Each cut prices to increase market share according to consumer research firm Strategy Analytics, but the move appears to have paid off. Amazon, which has roughly 70 percent of the smart home speaker market, saw sales of its Amazon Echo more than quintuple over the past year.
As a result more people than ever will be asking these devices about the weather, health tips and of course, the news. These devices could provide traditional purveyors of news with a new way to reach an audience, especially as the market for these smart speakers is only set to grow.
"There are probably more than 50 million of these smart speakers in people's homes following holiday 2017," said Greg Sterling, vice president of strategy and insight at the Local Search Association. "These won't replace text/print but will be a powerful complement to those more traditional distribution platforms."
While this presents an opportunity for media companies, publishers may need to adapt their content for the new medium. This isn't the first time that content has had to adjust for a new digital medium.
"Voice enabled devices represent a transformational shift in how consumers get information and how publishers distribute news," said Francesco Marconi, strategy manager and AI co-lead at the Associated Press. "The internet used to be in a 'point-and-click' phase where desktop websites flourished, but now it's in a 'touch' phase as mobile devices and apps have increased digital access to content and services. Voice commands are now ushering us in a third phase through the 'internet of things' and all types of connected devices and experiences."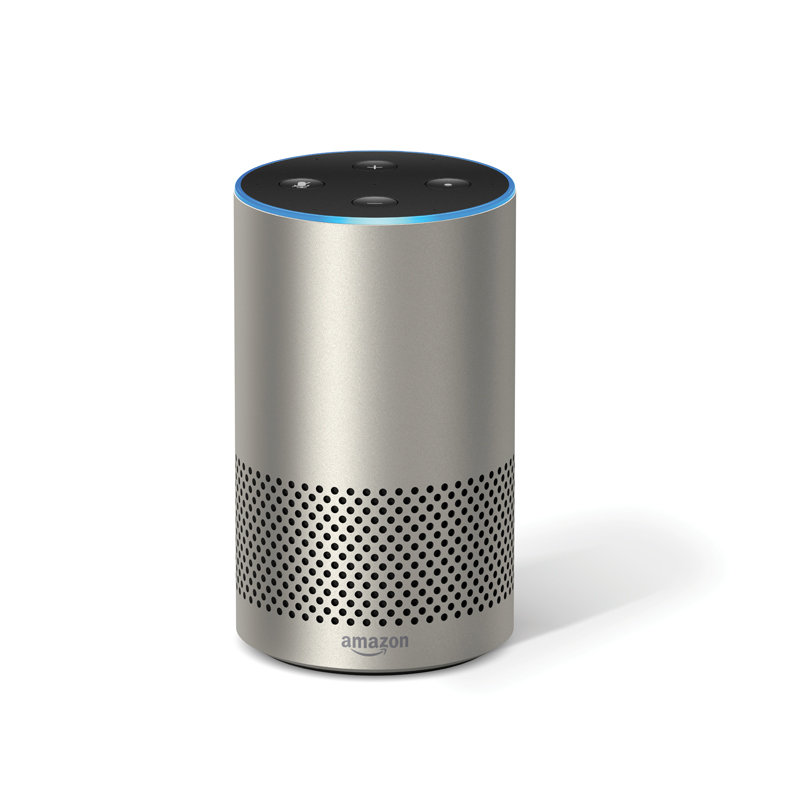 The Amazon Echo first went on sale in 2014 to Amazon Prime members and became widely distributed in 2015. It is powered by voice assistant Alexa.
"Alexa, Are You There?"
What separates these virtual assistants from other computerized devices is that that users must speak to engage the devices, which can respond via natural language so that users can practically have a conversation with the units.
"When consumers speak to a smart speaker, such as Amazon Alexa or Google Home, it processes the recording and converts that audio into commands that it analyzes," Marconi said. "The experience for news consumption is not yet perfect due to limitations in AI technology, specifically when it comes to replicating 'free-form' conversations with the news. The challenging part appears when the voice devices need to make sense of something like 'What did the president say today?' or 'What was the death toll at last night's protest?' That requires sophisticated AI to understand definitions, plot relationships between words and extract answers from a news article."
The lack of screen also means that the content may need to be tailored as well. This isn't to say that newspaper stories will become more like radio however.
"Radio didn't hit newspapers the same way the internet has," said Dr. Judith Donath of the Berkman Center for Internet and Society at Harvard. "The internet has replaced the 'paper paper' but what we're seeing now is that people who read on traditional paper are just moving to other devices. That had been desktops, laptops and tablets but now the devices are moving to a realm where they are more audio-based than visual."
This shift is just the latest that newspapers have had to deal with over the years as graphics were added, later photos and more recently a shift to color.
"The difference is that it will now be audio, so it comes down to how to make it so you can skim it more easily," Donath said. "This is just a new challenge."
Reporters may need to adjust for this new distribution method, and to do so they may need to take a cue from how the content is being consumed. For one thing with text, even on a screen as opposed to paper, it is possible to skim sections and easily jump around the various sections. This becomes much more difficult with a voice-controlled interface.
"It is difficult to move forward or backward when the content is being read, but this technology is still developing," said Amara Suzanne Aguilar, associate professor of digital journalism at USC's Annenberg School for Communication and Journalism. "It is important to think beyond just having the stories being read by the device. Voice is really being underestimated right now. It is becoming part of our lives."
Aguilar recently taught a class where the students created content for Amazon's Alexa, the voice assistant in its Echo devices. These students had training in print and broadcast reporting. One key part was that when the devices read the content it was important to utilize more natural language. Obviously this won't work for every story, but they have to take these considerations as they develop the content, said Aguilar.
Length could be another consideration, as alternatives to long form stories may need to be offered to users.
"Radio segments are short," Donath said. "But we are already seeing that these devices can offer a choice, as people listen to longer pieces, so there is evidence that long form content has a place…The more important piece in this is that the devices are framed as personal assistants—and you have a relationship with the device. That is different from what you hear on the radio or see on TV."
The fact that the personality of these devices becomes ever personalized to its users could also present issues in the delivery of news content. Users may chat with Alexa about their day, but would still have the stories read to them by that same voice.
"We could see that the different stories will be read by different voices, and voices may be tailored to the audience," said Donath. "It could come down to how much control Amazon would want to have and that brings up what is the relationship between the 'friend' personality of Alexa and the 'news' personality that sounds exactly the same."
These virtual assistants could have an advantage over internet-based content on desktops and tablets in how the devices actually interact with their respective users.
"These devices aren't human of course but are powered by AI," Aguilar said. "There is the factor of empathy and how the device connects with the user."
There may be an issue of too much uniformity however, and that could present its own share of challenges and goes back to the calls for multiple voices from these devices.
"Right now, all the assistants seem to have female voices," Aguilar said. "There isn't any diversity in the voices that are offered, and we should note the products are called 'assistants,' so they are there to serve. These are factors that should be considered when improving the technology."
Media Embrace
Several media companies have already embraced these virtual assistants. Last year GateHouse Media launched more than 400 news websites for the Amazon Echo platform. Its producers select stories that are felt to have appeal to the audience and are then summarized into four or five sentences. Only a handful of stories can actually be sent to the devices, but this can be replaced with breaking news or other more relevant stories. Those stories that are sent out will be tailored for Alexa to read.
"This could vary from a few minutes to 10, depending on the nature of the content," said Christopher Biondi, GateHouse Media's senior director of digital development. "With newsrooms working across so many platforms, every minute counts even more, so we have to be very careful about what we inject into workflows to be sure it is time well spent. You only get a couple shots at capturing a return listener, so you want the experience to be top-notch from the start. Nearly all of our sites use automated feeds, but those that are curating content—targeting specific stories and/or rewriting the tops—are providing a better experience."
These automated feeds could have the advantage of providing constant timely updates versus live voice reads, which would have to be created throughout the day to provide similar timeliness, Biondi noted. To this end content may have to focus on key facts.
"To be most effective, a summary just for text-to-speech is best," Biondi said. "You want these to be tight, written for the platform and to flow smoothly from one to the next. We have much more experimenting to do with the platform, always keeping in mind the potential payoff and the impact on workflow."
Other newspapers are also starting to develop specific content for the devices. Last fall, the U.K.-based Guardian announced that it was making of many of its stories, as well as podcasts, available for Alexa. In addition, users could even ask for a summary of headlines by section, while Alexa can read the full story as it appeared in the print/web version. The Guardian is just one of the media companies that view these devices as a way of reaching a wider audience. Local Search Association's Sterling added that NPR and several other media outlets have had good success with adoption on Echo and Home.
What surprised Netpop Research principal analyst Josh Crandall are the media companies that have been the early adopters in this space.
"The BBC, Wall Street Journal, Harvard Business Review and The Economist have already embraced audio distribution," he said.
These news organizations have already shown an eagerness to tailor that content too.
"The format is better suited for news highlights rather than in-depth reporting. Amazon has coined the phrase 'Flash Briefing' to capture how the news is delivered over its service," Crandall explained. "It's kind of ironic that the early adopters to this method of distributing content are known for thoughtful, thorough coverage versus the outlets like USA Today and CNN which are more frequently associated with 'sound-bite' coverage."
These flash briefings may be the new standard in audio delivery too.
"It simply requires a bit of editorial creativity and thought," Sterling said. "The content won't translate one-to-one from print/text to audio. It's really more of a 'headlines' or 'news summary' approach."
Yet, not everyone is sold on the notion that these voice technology devices will have to keep it to the headlines. As noted, content from some outlets such as the Guardian can be read in its entirety and others think users may be eager to listen to longer stories just as they listen to podcasts today.
"I don't think the content necessarily needs to be all 'Flash Briefing' style," said David Murphy, editorial director of Mobile Marketing. "If someone has more time to play with it, why not put longer form content on there just like radio."
Whether this will mean the end of in-depth reporting and long form features has yet to be seen, but voice devices could be embraced by those used to the quick conversations of social media. It could also be a way for multi-taskers to stay up-to-date with the news.
"For the 20 to 30 percent of our population that are dyslexic learners, it's great that learning is no longer limited to reading text," Crandall said.
The use of this technology could also blur the lines as different types of news organizations now compete in the same space.
"Media companies operating television, print and radio, used to differentiate themselves by the platform they operated," Marconi said. "Audiences no longer make a distinction because the risks associated with trying something new or different have been drastically reduced by new technology. The same way publishers optimize their content for search engines and social networks, they will need to develop strategies for how their content will play on these voice devices."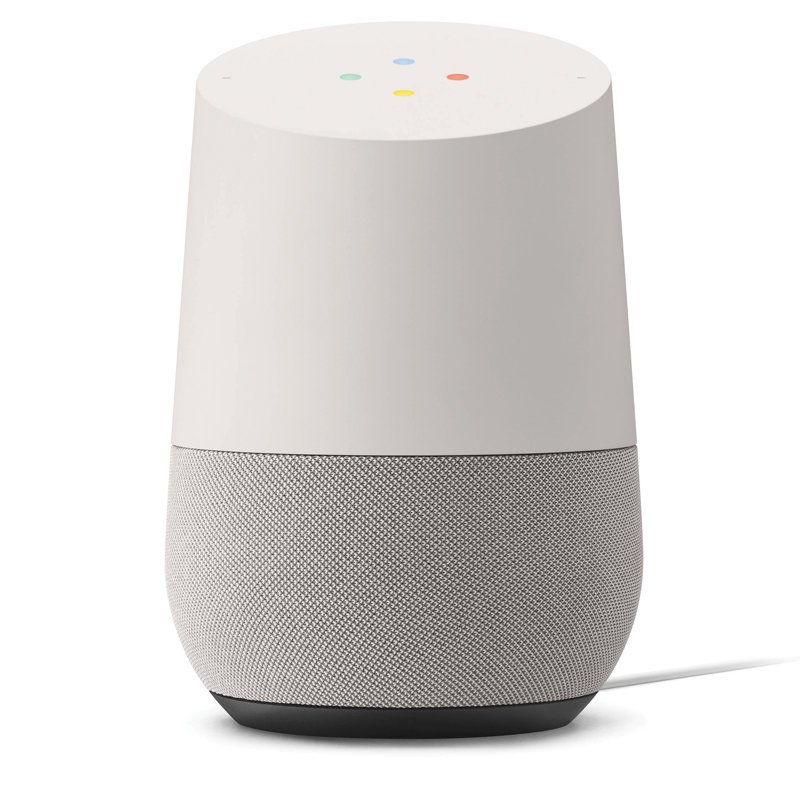 Google Home launched in 2016. Powered by Google Assistant, it's able to tap into other Google products and services like Gmail, Search and YouTube.
Audio and Revenue Streams
The final issue will be whether this content will actually create new revenue opportunities for traditional newspaper publishers, or whether it will have to have a way to entice readers to embrace existing subscription models.
"It's the same problem they have on regular digital channels," Murphy said. "They could put some of the content behind a paywall but will people be willing to pay for it? Maybe the answer is in micropayments for individual pieces of content, so 50 cents to listen to an exclusive interview with some currently hot celeb/film star/author."
Partnerships between the device makers—Amazon, Google as well as even other tech companies such as Microsoft and Apple—could be forged with content providers as a way to entice users to a particular platform, but it isn't clear if content providers will want to be tied to just one platform.
"I don't think there will be exclusive relationships in the long term," said Sterling. "However, it's important for publishers to develop voice apps/skills now so they can test and learn what appeals to their 'readers' and refine the approach."
As a result these devices may just be another platform for news delivery and live alongside print, web and mobile.
"News doesn't have to be delivered only as audio or text or video," Crandall said. "In the future, news organizations will deliver the depth of coverage that's of interest without limitation to a specific mode of distribution."
According to the AP's Marconi, the big takeaway as noted by the increased adoption of the virtual assistants and other voice technology devices is simple: "Voice devices are not a fad. It's a real thing."