Louie Mullen owns over 30 weekly newspapers in small towns across seven states. He leaves the operations to the staff he hires.
"Every newspaper is run as an individual. It is a representation of that community. It's more of an old-school style of running newspapers," said Mullen.
He's somewhat familiar with the old-school style of running newspapers. He had a taste of it as a paperboy when he was younger.
"My parents had us be the paper boys for the Sioux City Journal. So at five in the morning, just about every day, we did a delivery — my older brother and myself," added Mullen.
The newspaper business has not left his life since then. His father pursued a career change and became the publisher of the Newsletter Journal in New Castle, Wyoming.
"We did odd jobs, janitorial duties, photography. We wrote stories, covered middle school events as we got older and then high school events. Later, I was employed as a writer, as a photographer — and salesperson eventually. I just worked in newspapers my entire life," said Mullen.
Now, Mullen is buying community newspapers across the country. Again, his ownership style is hands-off.
"I'm there more for support. On any issues that they may have, whether that's an editorial issue that's stymied them or if it's financial issues. I don't micromanage; I give my publishers an incredible amount of leeway," said Mullen.
He never saw himself on the operational side, but sales gave him a better financial foothold in his life. Now, he owns about 33 newspapers, not including magazines and total market products. He doesn't have a corporate staff and says he never does hostile takeovers.
"When I buy a paper, it's through a mostly classic sales position of the newspaper owner generally talks to a broker, or they contact me directly and ask me if I want to buy the newspaper," said Mullen.
He steps back from the day-to-day operations of most newspapers and lets the people he's hired take over.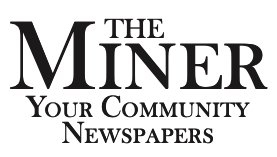 This was a slight shock to Michelle Nedved, publisher of the Miner Newspapers. Nedved wasn't sure what to make of Mullen when he arrived on the scene.
"One day, on a Monday morning in March, seven and a half years ago, we had a mandatory all-staff meeting which had never happened in all the time I'd been there. They introduced Louie, who we had seen in the office, I think, once or twice before. … We were (previously) told that he was a lobbyist for the newspaper industry. That's all we knew about him," Nedved recalls.
Mullen was not a lobbyist for the newspaper industry; he was, in fact, their new owner. Nedved was not happy when she first heard the news.
"​​Fred [the former owner] announced that Louie had bought the newspaper. Louie's a few years younger than me, so I was pretty angry. I thought, I assumed, that he would take over," said Nedved.
She followed the former owner out to the parking lot to confront him.
"So I followed Fred right outside, and he looked at me and said, 'This is what you've been preparing for. Now go in there and do it.' And I was like, 'What is he talking about?' I went back in, and Louie sat me down and said, 'I'm an absentee owner. I'm going back to Wyoming the day after tomorrow; you're in charge,'" said Nedved.
Nedved said this was the moment her career dreams came true.
"It was surreal. Louie asked if there was anything we needed at that moment. And I said we need a new coffeemaker. He got his phone and ordered one on Amazon. From that day forward, he became our favorite person," said Nedved.
Nedved said Mullen's ownership style is different from anything she's experienced before.
"Our previous bosses — they'd been doing it a long time and wanted things done their way. We were heavily micromanaged," said Nedved.
Nedved said she understands where her previous bosses came from, but she appreciates Mullen's hands-off approach.
"He hires good people; he surrounds himself with good people. And then he lets us do our jobs. He's there if we need him. He very rarely tells us what to do. And it's always, 'This is what I think you should do, but it's your newspaper. You do what you think is right.' And that's been our relationship the last seven and a half years," said Nedved.

The hands-off style has proven successful, as evidenced by the Leelanau Enterprise in Lake Leelanau, Michigan. John Elchert is the publisher of the newspaper and has worked with Mullen for four years. Elchert had just returned from the National Newspaper Association's annual conference, where his publication received over 20 awards.
"When you look at the awards we're winning — they're creative ad awards, design awards, feature stories, sports, photography, editorials and columns. So we're winning awards in all categories over all departments. And to me, that shows the strength of our team," said Elchert.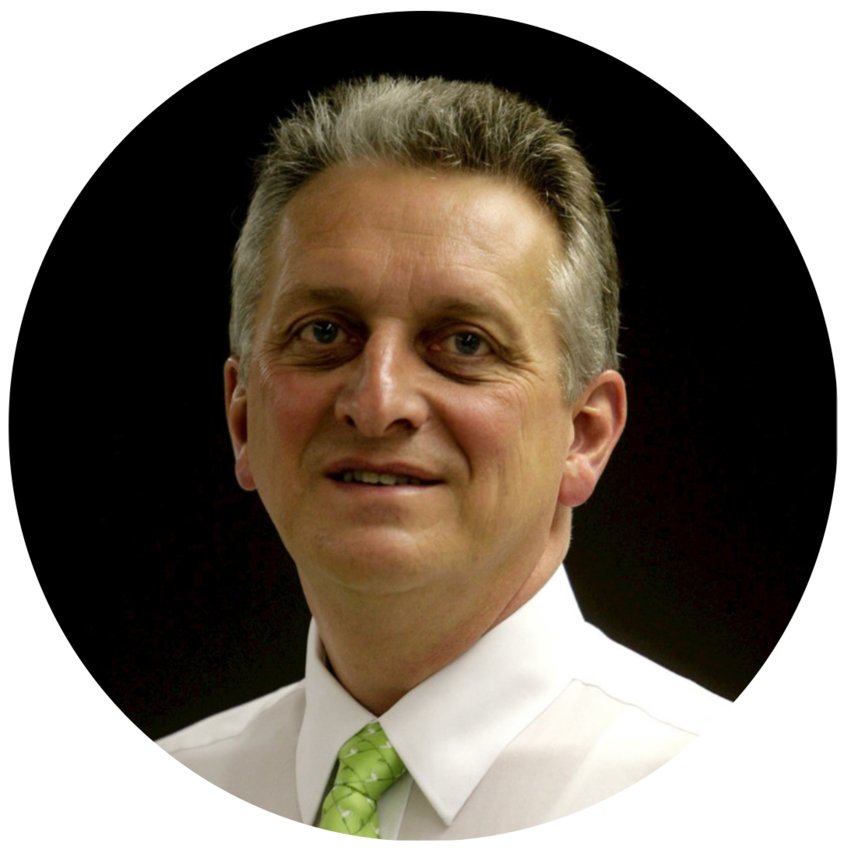 Elchert was new to the paper when he became the publisher and had to gain the staff's trust with Mullen.
"When Louie and I walked into this building on Oct. 1, 2018, nobody knew anything about us. We were almost two strangers walking in and saying, 'Hey, everybody, we're your owners,'" said Elchert.
Elchert said part of gaining that trust was relaying to the staff that they're a team. He also mentioned that being honest and open helps.
"I'll jump in and be the front person if there's a tough situation. … And my door's open. Whether it's news or any other department, you're free to walk in; we talked about anything that's going on," said Elchert.
Mullen also has a similar open-door policy with his publishers, getting back to them when they reach out. While Nedved needed a coffeemaker in her newsroom, Elchert's request was a bit more expensive.
"The computers were very old and outdated. And upon request, he granted me the opportunity to update all the computers in the building from front to back. So we're getting more up-to-date on technology in our equipment," said Elchert.
Besides technical operations, Elchert and Mullen talk about their strategies for running a successful media operation, even in uncertain times.
"We know it's been an interesting four years, and serving more than half that time has been under COVID. So you know, when that first happened, we had to make some pretty major decisions. Temporary layoffs and reductions," said Elchert.
But those sacrifices did not touch the newsroom.
"We did not reduce hours; we did not reduce staffing. And part of that is my philosophy about this industry is very simple. It's about content and audience. If you have strong content, you attract an audience. If you have a strong audience, you attract readers and advertisers," said Elchert.
This thinking has helped expand their operations.
"We've added some freelancers. So we've sort of grown it a little bit. … We believe in the newsroom. Our content is what we are," said Elchert.
And that content is 100% local. Mullen believes in small newsrooms, and he also believes in the publishers who run them, praising Elchert for his role in making the Leelanau Enterprise successful.
"John is a much more sophisticated newspaperman than I am. … He has significantly more experience in this industry than I do, and I'm super lucky to have him," added Mullen.
Mullen bets the success of any news organization on the operations of a locally owned and operated team.
"I think major markets will continue to implode, widening news deserts throughout America. But again, that creates an incredible opportunity for those of us who are competent and eager to offer that service to our communities," said Mullen.
Mullen adds that social media simply cannot fill the void of editorial work. He also said younger people could rise to the occasion to serve local communities with news that matters.
"When I was 25 years old, I thought the height of my world was probably a $32,000 a year job as an editor for hopefully a community of 15,000 to 25,000 people. I had no plans of growing a multimillion-dollar company. A 25-year-old, if you choose, could easily become a leader in this industry. I'm serious; most people think it's impossible to do," said Mullen.
Mullen adds that there are benefits to pursuing such large endeavors.
"Taking a risk puts you at a much greater advantage of growing," said Mullen.
Those risks started for him when he bought his first newspaper and started his current management company, Blackbird LLC — a name inspired by youthful enthusiasm.
"I couldn't think of a name. I was 28 when it started. I didn't know (what to name it). I wanted it to be something that sounded cool. My wife said, 'Well, what's your favorite song?' I said, 'I like Blackbird.' And she said, 'That's a nice name.'"
"That is a nice name," said Mullen.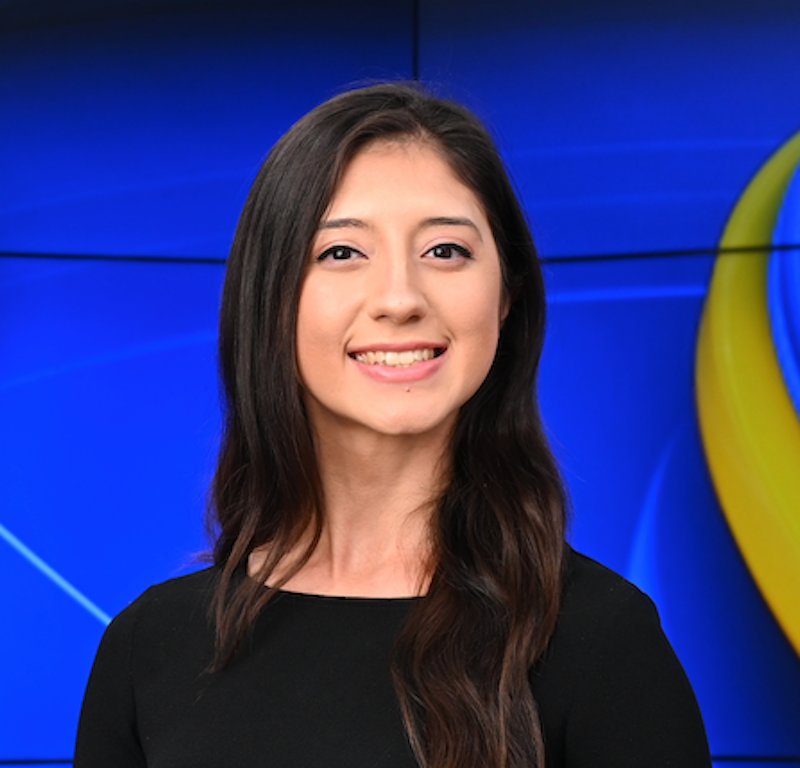 Victoria Holmes is a freelance journalist and writer based out of Dallas, Texas. Previously, Holmes worked as a TV news reporter and political podcast host at WNCT-TV in Greenville, North Carolina. Reach out to her on Twitter.