According to a recent report from the Dorothy A. Johnson Center for Philanthropy, total giving from all sources in the U.S. rose from $124.31 billion in 1993 to just over $360 billion last year (2022). However, the report cites that the total giving figure has continued to track closely with the size of the U.S. economy, where the overall "giving " figure remained at roughly 2% of the national GDP over those 20 years.
What the report does show as a major shift is a change from total giving coming from individuals versus foundations, the giving coming from foundations rising significantly, from less than 7% in 1992 to nearly 19% of all giving today.

As more and more news publishers seek innovative sustainable new revenue models to offset the cost of their newsrooms, more and more money is becoming available to support local journalism through philanthropic entities. In this episode of E&P Reports, we explore "The Chronicle of Philanthropy" (CoP), a monthly magazine that covers the nonprofit world and is read by charity leaders, foundation executives, fundraisers, and others involved in philanthropy. The publication was founded in 1988 by Phil Semas and Stacy Palmer, who today is the editor. In May of 2022, CoP announced plans to spin off and become an independent, nonprofit organization that achieved its 501(c)(3) status in February of 2023 upon approval by the IRS.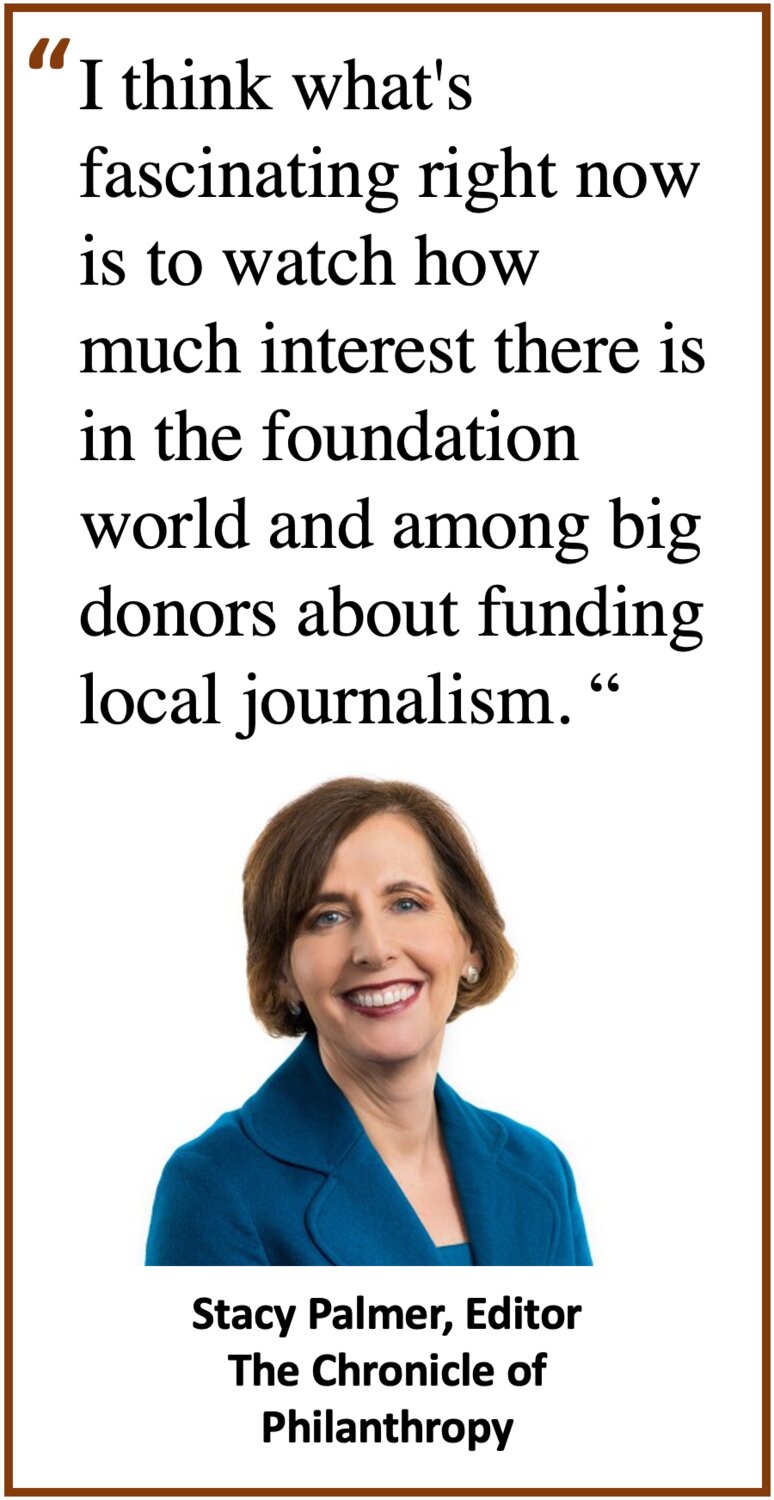 In this one-on-one with CoP editor Stacy Palmer, we explore why the philanthropic world is becoming more interested in supporting local journalism and how we in the news media industry may be able to use our resources to help educate those in charge of giving. Palmer says: " ..what's fascinating right now is to watch how much interest there is in the foundation world and among big donors about funding local journalism. Grant givers are very, very concerned about the fact that democracy is falling apart because we don't have strong journalism. So, we are covering that and watching that a lot."
Palmer stated, " I think philanthropy is distressed by the fact that there just aren't resources for local journalism. So, they know that quality journalism isn't happening. For example, when people aren't going and covering the school boards, that is not a good thing. That means people aren't voting in a way that makes sense because they don't have any information. That's what motivates foundations to say, "I want to make sure there is somebody who can go and cover those kinds of things."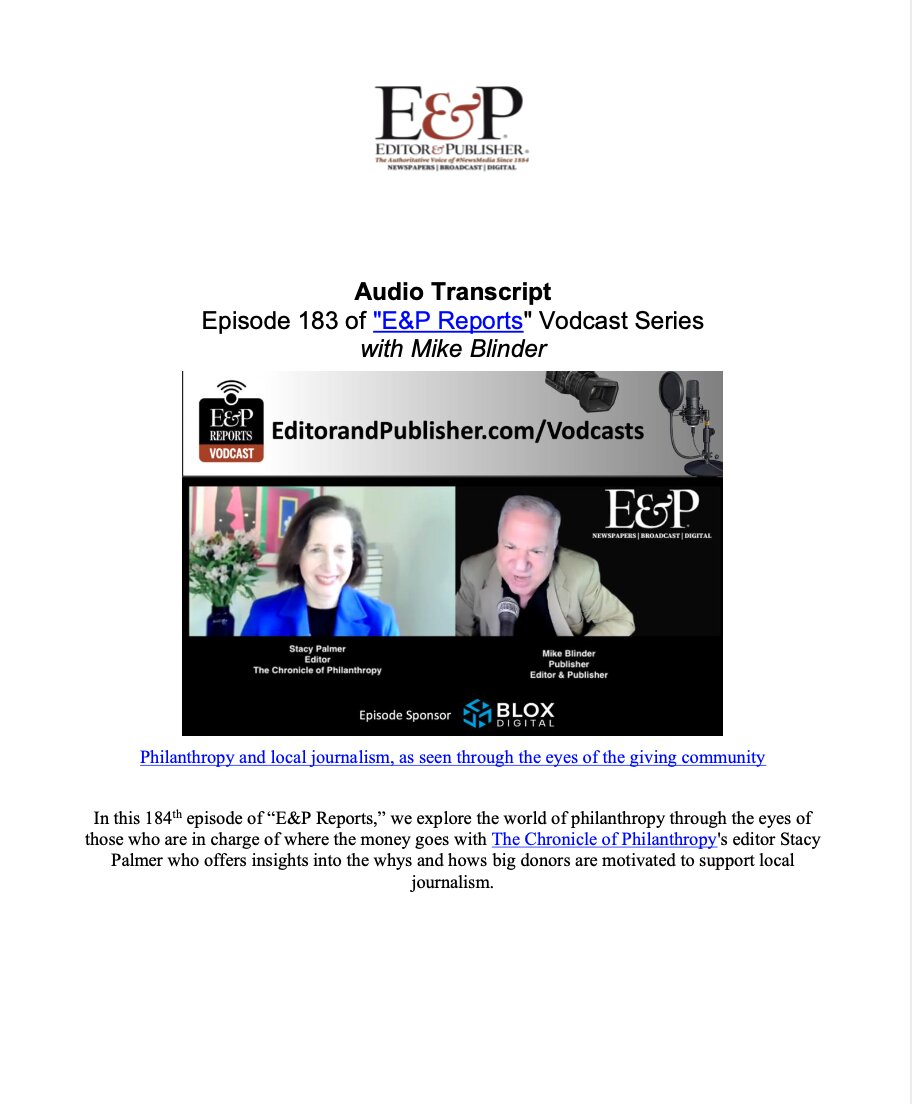 In this 184th episode of "E&P Reports," we explore the world of philanthropy through the eyes of those who are in charge of where the money goes with The Chronicle of Philanthropy's editor Stacy Palmer who offers insights into the whys and hows big donors are motivated to support local journalism.