Rotary phones, floppy disks, CDs and cassette tapes, pagers, VHS, typewriters — the list goes on. These are all examples of obsolete technologies that have since been phased out as new technologies emerge in the digital age. Some have been repurposed, while others have faded into oblivion. The newspaper and printing industries are no strangers to such adaptations — for example, the printing press.
According to writer Dave Roos, who wrote about the evolution of the printing press for History.com, Johannes Gutenberg is credited as the inventor of the printing press. But a version of it existed in China about 150 years before. A related History.com article references Wang Chen, who created a version of woodblock printing similar to the printing press in 1297. The technology did not emerge in Europe until Gutenberg's metal version appeared in 1440.
Gutenberg used what is known as replica casting, which involved using a metal mold to create letters using lead. He also made his own ink, which was designed to adhere to metal instead of wood.
The printing press quickly spread across Europe and North America, profoundly changing how people communicate. Before the invention of the printing press, literacy and education were only accessible to the wealthy and elite. As print became more accessible, so did knowledge.
Although printing press technology has evolved, especially in the past 25 years, some say it is moving toward the ever-growing list of obsolete technologies. As news media outlets have increasingly gone digital, pressrooms have gone quiet. As that real estate becomes an overhead anchor on the now-digital publications, dilemmas abound about what to do with the pressroom equipment and what the future holds for print publications.
Dave Gilmore, vice president of sales for imPRESSions Worldwide, offered a unique insight into a print segment of the industry that he says continues to experience growth, despite the transition to online media. imPRESSions supplies both new and used newspaper and commercial presses to the broader print industry.
"As imPRESSions enters our 29th year in business, the change we see throughout our industry is more about how newspapers report the news and their ability to attract readers and advertisers. From our view, local, private and engaged newspaper ownership continues to grow in this digital age. These visionaries are attaching their enterprise to single wide presses," said Gilmore.
One of those visionaries is John Garrett, CEO of Community Impact Newspaper Company. Community Impact opened a new printing facility back in 2016. "From my view, the future is single-wide presses and newspapers that remain relevant in their hometown communities. Hyperlocal, relevant news reporting still attracts readership, which in turn, draws in advertisers," Gilmore said.
What happens to the older double-wide presses if the single-wide press is the printing industry's future? According to Gilmore, the answer is simple: They're recycled, sold for parts or scrapped.
"However, we keep busy providing a safe and professional removal of large double-wide presses for scrap. Often, we sell certain assets to offset the costs of removal. With Metros rolling back deadlines to the afternoon of the day before the publication date, this has allowed adding many more daily publications to regional double-wide print facilities. These sites are typically equipped with late-model European presses for which the OEMs and third-party auxiliary vendors are keen to provide intelligent upgrades," Gilmore said.
"Small- to medium-sized single-wide press publications have long understood you need to keep the presses rolling at night and throughout the day. Older legacy double-wide presses are not best suited for short run non-daily half- and quarter-fold print production," Gilmore stated.
Despite what many believe about printing, it is not a dying practice. The printing industry continues to experience growth in other areas, such as advertising. The Global Commercial Printing Market is projected to be worth $484.22 billion by 2027, a nearly 12% increase from 2021.
"In America, 25,000 companies are specialists in commercial printing. It generates approximately $900 billion in revenue annually," according to Vice President of Sales Pratik Mistry, with Radix, who wrote about "The Future of Print Industry in 2023 and Beyond."
Although the printing industry as a whole has been experiencing growth, newspaper pressrooms are shuttering or consolidating at accelerating rates. For example, the Los Angeles Times will shut down its downtown Los Angeles printing facility in 2024.
Other news businesses are investing in print. According to Gilmore, imPRESSions Worldwide is currently in the process of installing a used GOSS Magnum SSC Press for a news pressroom in Charleston, South Carolina.
"Single-wide press with additional or all color pages, a Jaw folder with quarter folding, and quality automation perfectly addresses the next chapter for newspapers," he concluded.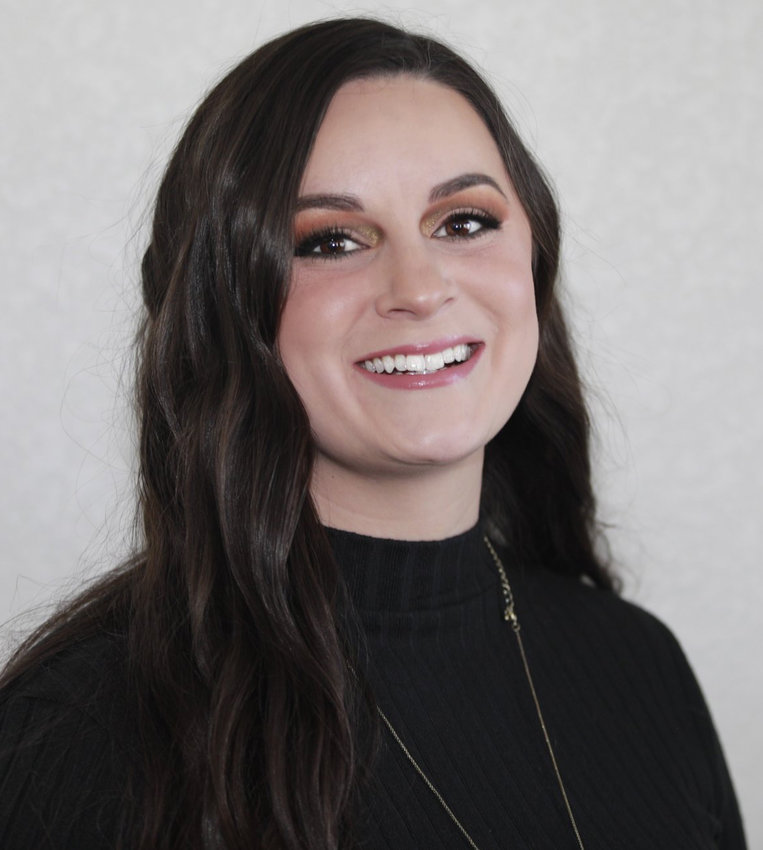 Kirsten Staples is a contributing writer for Editor & Publisher. She can be reached at kstaples0329@gmail.com.