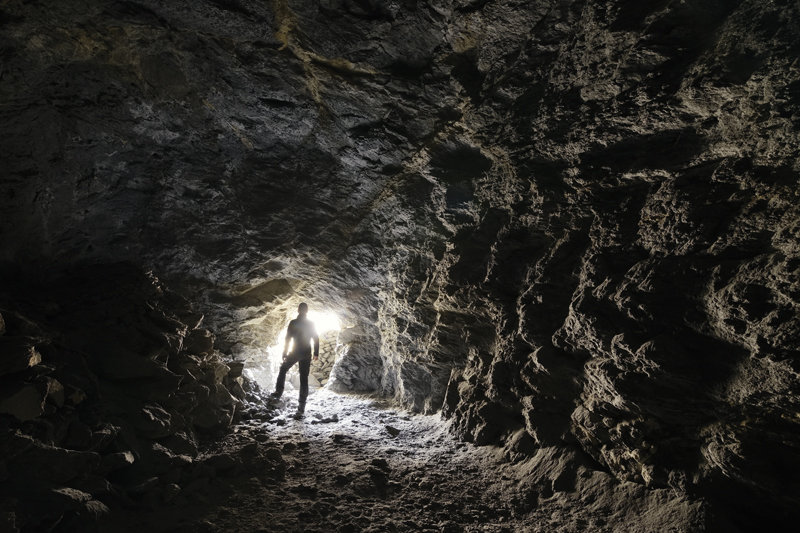 If you've kept your ear to the ground and monitored news and data about digital news consumption, you're probably pretty excited about the opportunities up for grabs. There's been data indicating that mobile apps are coming back into favor, especially with younger audiences. Other publishers are reporting great success with digital publications like e-newsletters—free to readers and intended to convert readers to subscribers, but also perfectly suited to delivering advertising or sponsored content.
You can bet that newspaper advertisers and digital marketers of all kinds are also paying close attention to those numbers and anecdotes. If news organizations can maintain those trajectories, marketers are going to want to tap into those audiences.
Digital advertising is a broad and dynamic space—everything from simple banner ads to complicated and clever multi-platform campaigns, the stuff of viral sensations. Going "digital first" may have added complications to some media companies, but publishers are not done exploring the digital realm.
The Aggregation Proposition
Developer inkl may have created its digital news marketplace at its headquarters in Australia, but make no mistake, the company has plans to be the go-to source for news all across the globe.
"We have readers in 199 countries, who all come to us for the same reasons—because they want a simple and cost-effective way to unlock the world's best news coverage," inkl CEO Gautam Mishra said via email. "Our initial focus has been on English-language news coverage, and over the next year or so, you'll see us expand this as we move into other languages as well."
News and feature content is found and read via the inkl app, which offers an ad-free—what they call "noise free"—experience, and three options for subscribers: a monthly fee, a monthly fee plus a premium charge for subscriptions to both the Wall Street Journal and Barron's, and a pay-per-article option. All new subscribers get the first month free.
"We're the only company in history that has managed to crack the micropayment puzzle in news and to successfully convince customers to buy articles on an a-la-carte basis in large volumes," Mishra said.
It's easy to see the value for avid news readers, but the value proposition for publishers is a little less transparent.
"The value proposition that a marketplace—any marketplace—offers is that of incremental distribution and revenue beyond what a vendor can achieve on its own," Mishra explained.
The developer has been notably successful at wooing news organizations, including newspaper publishers. Readers can find articles from Reuters, the Washington Post, the Guardian, the Philadelphia Inquirer and others on the app.
Mishra credited the success of its news partnerships to two things: "First, understanding and respect for their positions, their challenges and their own plans. We spent more than two years speaking with publishers around the world to deeply understand their strategies and concerns, and to find way to solve problems not only for readers but also for publishers. Our thinking and approach developed iteratively as each of those conversations took place, so today, we have a model that can really, fundamentally work. The second aspect of our relationship with publishers has been to develop short-and medium-term revenue growth options for them."
Those options might include a simple agreement to have articles available through inkl. There may be others who wish to license and leverage inkl's technologies or tap into their marketing expertise.
"We're also 10-times more effective at convincing readers to pay for news than most publishers are," Mishra said. "After all, we've spent the better part of a decade obsessively focusing on this particular problem. So, I imagine the other reason why publishers work with us is because of that credibility."
Mishra is an advocate for ad-free reading, and for good reason. "We've been bearish on ads for news publishers since 2011. The fact remains that readers are moving to smaller screens with fewer ads; publishers are facing increasing competition from data-centric global platforms; and ad price compression is likely to continue.
"And the recent 'pivot to video' and the idea of finding salvation through native ads? These are just reruns of old episodes we've seen before…The reality is that the online ad market has simply shifted away from publishers. They've been disrupted. So they can stay and try to compete with their disrupters, which never works, or they can build a new revenue model that is better suited to their interests and those of their readers," he said. "You can see this clearly if you just look at where free news is heading—toward misinformation, clickbait, celebrity drivel and TV recaps. It's obvious that publishers are chasing the tide as eCPMs (effective cost per mille) drop. It would be far better use of time and money, therefore, to focus on the very thing they set out to do initially—to make sense of the world. If they can do that well and deliver real value to their readers, then readers will be willing to pay for that value."
Despite what some might perceive as a negative view of news' future, Mishra said he felt quite the opposite. "We are hugely optimistic when it comes to news and the future of the industry, and that's because the need for news has never been greater, and that's a trend that is only going to continue.
"Yes, we've moved from information scarcity to information overabundance, but that just means that context and analysis have become more important than ever. If publishers focus on that and deliver meaning around news events, impartially and to the best of their ability, that's something that is increasingly valuable to time-poor and bewildered readers who struggle to keep up with our accelerating world," Mishra concluded.
Attracting Advertisers with Data and Access
Heavy hitters like Google and Facebook are still garnering the lion's share of digital ad budgets. But there's another big-brand name coming on scene, vying for some of that advertising action.
News Corp tipped off Axios in December 2017 about its new digital ad network known as News IQ. The intention is to provide audience data across News Corp's titles—the Wall Street Journal, New York Post and Barron's—and offer a one-stop shop for supplying ad content to the titles and audiences they seek to reach.
News Corp CEO Robert Thomson reported to Axios that the data-based ad network would debut this year and subsequently roll out internationally. Some of the brands reported to be early adopters are: Douglas Elliman Real Estate, Seabourn Cruise Line, Dentsu Aegis Network and the Fox Broadcasting Co.
The launch is just another example of a news organization making it easier for advertisers to do business with its titles.
News Apps are Back
Though news publishers would very much like to hit fast-forward to a time and place when all the questions and dilemmas about digital appetites and revenue have been answered, Phil Corso offered a reminder of our infancy.
"It feels like we are still in this constant state of experimentation," he said, speaking to E&P as an independent journalist rather than as a representative for New York Post, where he serves as news editor.
Corso recently wrote for MediaShift "The Best News Apps of 2017." Some well-known brands were among his list: Reddit, BuzzFeed News, AP Mobile, Apple News and inkl. One of the commonalities among the apps Corso chose is that they're free to readers, though not all had advertising components to them.
"The industry is only now starting to finally, fully embrace the concept of paywalls and other money-making ventures, so now the apps and aggregation services will now have their turn to figure out what to do," he said. "Right now, one of the biggest draws of news apps is that they are mostly free. So what happens then if you want to start using them for content that you'd otherwise need to pay for? Perhaps we will see news organizations teaming up with certain apps to create exclusive deals for sharing content. Something like, 'Hey, sign up for inkl and get a free subscription to the New York Times digital,' for example. If not, I could see news aggregation apps becoming a trend that might just end up fading away or becoming a pay-to-play service. The bottom line here is the market still needs to experiment a bit with this next phase of monetizing information."
Corso added, "If we've learned anything thus far, it's that relying on advertising alone in a digital world is not sufficient. It may be a piece of the puzzle, but it can't be the only piece."
Currently, there are two business models for digital news: subscription-based publications and free titles that are supported in some way by ad revenue. Both are compelling, but it's likely that one will take the lead as readers' preference.
"If I had to guess between those two ultimatums, I'd say it's more likely that we'd see free models dissolve," Corso said.
One of the other lessons already learned about digital content, including advertising, is that it should be tailored to platform. Readers expect and react to content differently when it's viewed on a desktop versus a mobile device or even in print.
"I think it's certain that advertisers and publishers know full well that the website, mobile and tablet experiences are all distinct experiences, and thus call for distinct strategies," Corso said. "Perhaps that means certain advertisers only go for certain platforms. That makes it even more critical that newspapers have a suite of advertising options from which to pick and choose and tailor campaigns according to audience and platform."
Corso has also noted a wellspring of creativity coming out of the mobile realm. "I have a feeling that partnerships will be key in the future of monetizing the news industry—partnerships of any kind," he said.
For example, news organizations working with one another and "pooling resources" in the interest of investigative journalism, or publishers and advertisers partnering with sponsored content, events and more.
"It seems like anytime anything has worked in this space over recent years, it had something to do with partnerships and working together," Corso said.
Inbox Opt-Ins
Mobile apps are among a growing bullpen of digital propositions from news publishers, which are also largely invested in digital publications like e-newsletters. One newspaper finding success with e-newsletters is The Day in New London, Conn. Published by The Day Publishing Co., the publication produces seven Connecticut newspaper titles.
According to Michael Moses, The Day's chief revenue officer, the newspaper has developed six category-driven e-newsletters, which are delivered weekly. Members—that includes subscribers to the newspaper's print and/or digital publication—and non-members alike can opt-in to receive some or all of them, he explained.
The e-newsletters have proven to be a great vehicle for delivering personal-interest content to readers, but they've also shown exceptional promise as revenue streams.
"We utilize our e-newsletters primarily as a gateway to engage with TheDay.com and as a platform to deliver sponsored features—storytelling opportunities for our advertisers," Moses said. "Typically, all of them include at least one sponsored feature."
While the e-newsletter and subsequent sponsored content popularity are a welcome source of revenue for the news organization, Moses sees it as just one opportunity the newspaper can offer to local businesses, institutions and organizations.
"The distribution ranges from 20,000 up to 90,000, depending on the number of opt-ins," Moses said. "Advertisers are still motivated; the difference is that the newsletter platform is now just one piece of the puzzle. We utilize emerging technology—retargeting, geo-targeting, etc.—to drive additional engagement with the same or similar messaging."
The Day is also considering a new way to monetize content.
"We are looking at our mobile app, as well as TheDay.com and our e-paper as platform opportunities for micropayments," Moses said. "This would be an extension of our regular suite of membership products, where millennials—a group that is conditioned to pay for digital products—would be able to pick and choose the content they want to pay for."
At the New York Times, 14 million subscribers have chosen to opt-in to one of their 50 and more e-newsletter titles, said Nicole Breskin, director of product management.
"Newsletters deepen engagement and propensity to subscribe," she said. "They also provide ad value in email and in downstream page views that they drive…We are seeing return on investment in the form of audience development, engagement, subscription and ad value."
Senior product manager Jillian Hershman Marcus added, "All of our e-newsletters include advertising components, to which we've made some great enhancements in the past year. Our successes in 2017 can be attributed to ad placement improvements within our e-newsletters, and placing email at the center of some very large partnerships. We are always thinking about ways to improve our email advertising opportunities, and we look forward to continuing to make innovative strides in 2018."
Gretchen A. Peck is an independent journalist who has reported on publishing and printing for more than two decades. She has contributed to Editor & Publisher since 2010 and can be reached at gretchenapeck@gmail.com.